Whether you're lacing up your running shoes for a training session or gathering glitter glue and poster board for those inspirational signs, we hope you're getting excited for the NYC Marathon 2017.
Even if this is your first year attending the race in person, you're familiar if you live in The Big Apple. The course for the race takes runners through all five of the New York City boroughs — yes, the rubber on their shoes will hit the road in even oft-ignored Staten Island, Queens and the Bronx — and rewards them with a shady finishing leg through Manhattan's Central Park. That means that even if you haven't seen any of the runners in past years, you've at least known the race was going on by the street closures.
NYC Marathon course
Want to know specifically what sections of each borough will be blocked off for the big day? Although street closures have yet to be released, you can check out the NYC Marathon course for 2017 below. If you live on the Upper East Side or in East Harlem on the eastern side on First Avenue, you should know now that you won't be able to cross the avenue during certain hours that weekend, so plan your errands accordingly.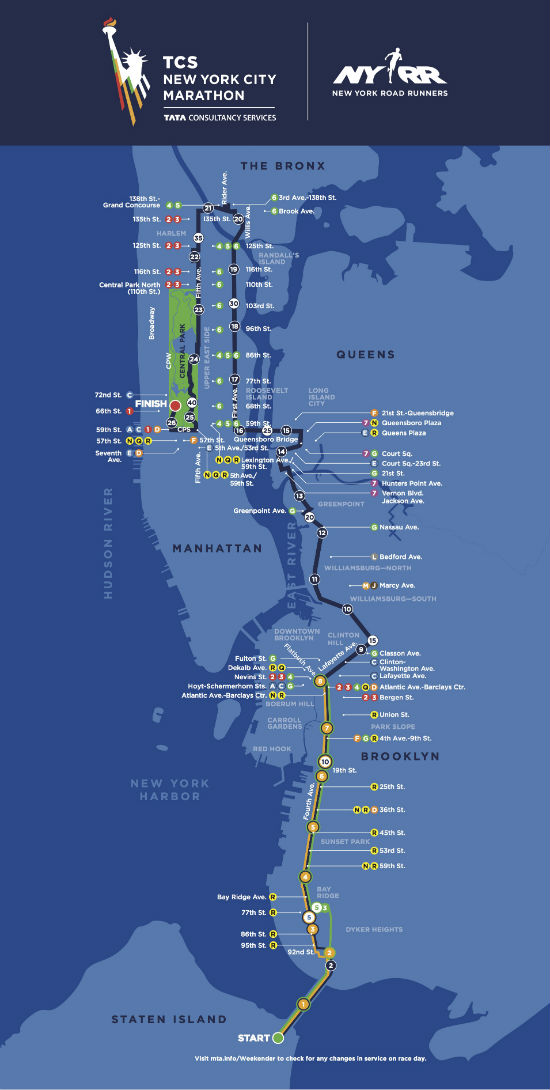 So, when is the NYC Marathon 2017?
The NYC Marathon is always held on the first Sunday of November, which makes the date of this year's race Sunday, November 5, 2017.
What time does the NYC Marathon 2017 start?
The actual marathon runners have four different wave start times, but before they set foot on the course, a couple waves of athletes start their own races. This includes professional wheelchair athletes, handcycles, the Foot Locker Five Borough Challenge participants and some professional runners.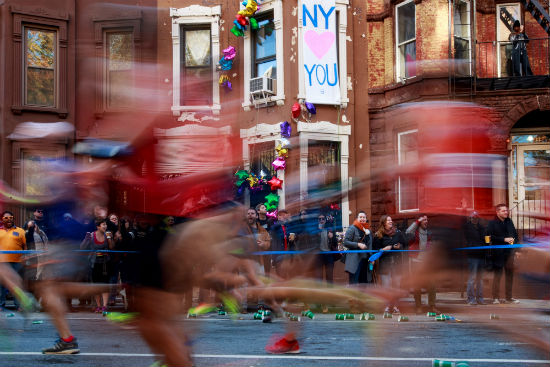 The first wave of athletes, the professional wheelchair division, starts their competition bright and early at 8:30 a.m. EST. The first wave of NYC Marathon 2017 runners, on the other hand, doesn't take their first running step into the seriously long run until 9:50 a.m. EST. The average finish time of the 2016 race was 4:37:38, so you can expect a large portion of participants to cross the finish line by 4:00 p.m. EST. (The final wave of runners leaves the starting line at 11:00 a.m. EST on the dot.)
Stay tuned for updates on NYC Marathon 2017 street closures, which Metro will post as soon as they're available.