Between the release of the movie I, Tonya starring Margot Robbie and the upcoming 2018 Winter Olympics, Tonya Harding is back on people's minds in a big way. So where is Tonya Harding now, and what is she doing?
Wait, who is Tonya Harding and why is there a movie about her?
In case you've been living under a rock since the 90s or haven't seen any of the latest movie listings, Tonya Harding was an elite figure skater and a pretty big deal, even for an Olympian. Heading into the 1994 Winter Olympics, Harding was embroiled in a case of assault against her biggest rival: Nancy Kerrigan. At the U.S. Figure Skating Championships in 1994, just one month before the big Games, Kerrigan was brutally clubbed on the knee, leaving her unable to compete.
Harding's ex-boyfriend and bodyguard apparently conspired to take Kerrigan out of the competition by hiring someone to attack the skater. Harding staunchly denied her involvement in the clubbing, but she was later convicted — of hindering the investigation into the whole affair — and was sentenced to three years probation, 500 hours of community service and a fine to the tune of $160,000. Well, that, and she was barred from the U.S. Figure Skating Association for life.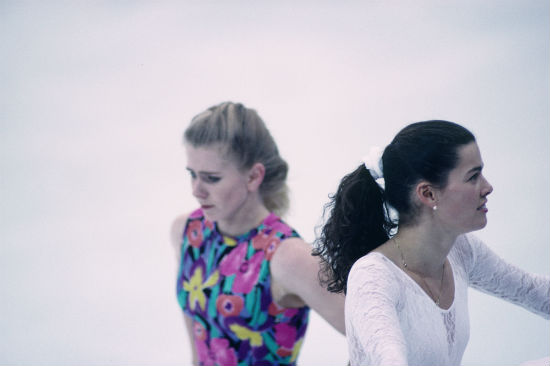 Harding had brief forays into the spotlight again after this event, which is widely considered the biggest sports scandal of the 90s, but nothing like the recent coverage for the biopic I, Tonya starring Margot Robbie. Although Harding could have continued to skate professionally — meaning, most likely, with some sort of ice dancing show — her ban from the U.S. Figure Skating Association meant that she could no longer compete or even train other skaters, so she hung up her skates.
Where is Tonya Harding now?
So where is Tonya Harding now? Other than walking the red carpet of the premiere of her own biopic next to none other than Margot Robbie, she's enjoying a quiet life with husband Joseph Jens Price, who she met in 2010. (Yep, that means she's technically Tonya Price now.) She and her husband welcomed their son Michael, who is Tonya's only child. (Although she appeared here and there in various ventures over the years from the little-seen movie Breakaway to managing a wrestling team.)
But she's never stopped being athletic — or excelling, for that matter. She set a world record for speed racing a vintage gas coupe when she was pregnant with Michael, and no one has managed to knock her out of that top spot yet. She skill skates occasionally, according to a recent New York Times profile, and even enjoys hunting with her husband — despite the fact that she's legally not allowed to own a gun due to her felony charges and therefore uses a bow and arrow.