Last year marked Trump's first official Easter Egg Roll, a longstanding tradition held since the late 19th century.
There were 35,000 people in attendance at Obama's final Easter Egg Roll, compared to the expected 21,000 at Trump's first — though that number is average, according to New York Daily News.
At Obama's 2016 Egg Roll, Beyoncé and Jay-Z, along with Blue Ivy, even made a surprise appearance.
It's not your average Easter egg hunt — it gets the presidential makeover, and it comes with a lot of pressure.
"It's the single most high-profile event that takes place at the White House each year, and the White House and the first lady are judged on how well they put it on," Melinda Bates, who formerly organized Easter Egg Rolls for Bill Clinton as director of the White House Visitors Office, told The New York Times. 
"If you can pull off an Easter Egg Roll," Bates concluded, "you can do anything."
What is the White House Easter Egg Roll?
So, yes, a lot seems to be at stake if you screw up an Easter Egg Roll during your presidency. The event dates back to 1878 when President Rutherford B. Hayes hosted the first official Egg Roll on the White House South Lawn.
According to History.com, the Egg Roll was suspended from White House grounds for 12 years "between America's entry into World War II in 1941 and the end of Eisenhower's White House renovations in 1953."
The Easter Egg Roll includes games, crafts, entertainment and other activities designed for kids 13 and under. And, of course, there's the egg rolling (with spoons).
This, apparently, can be rather hard: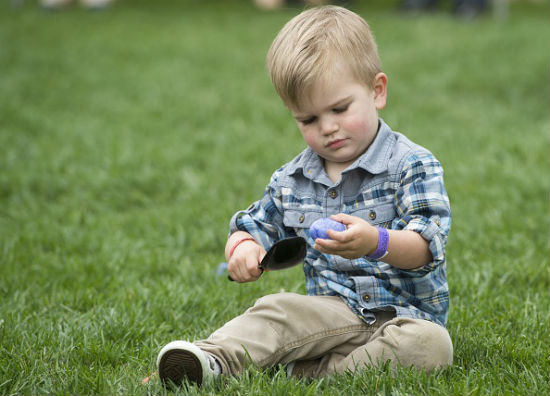 Characters from Sesame Street and the renowned Easter Bunny have made appearances, and this year, Toby the Turtle will be one of the mascots.
First held in 1878, the #Easter Egg Roll is one of the oldest and most beloved White House holiday traditions. We are honored that this year Toby the Turtle™ is one of the mascots invited to delight and entertain all the children who attend! #Omnipod pic.twitter.com/80rJoAYdi4

— MyOmnipod (@myomnipod) March 27, 2018
In 1977, during President Carter's first Easter Egg Roll, there was a full-on circus.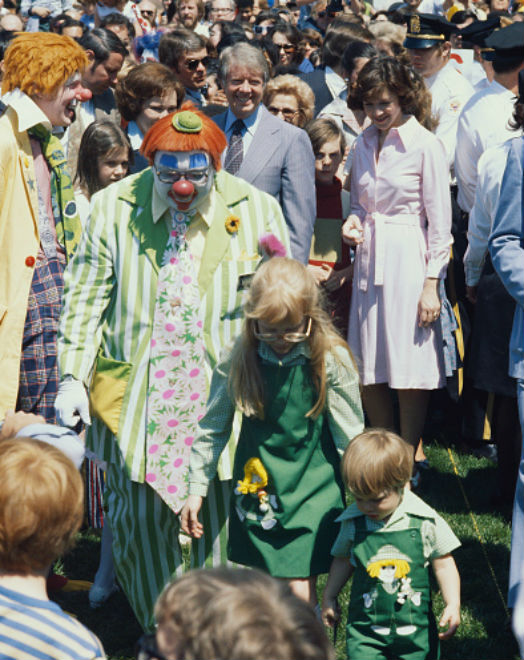 How can I get tickets to the Easter Egg Roll?
During the Obama administration, the White House created an online lottery system to give families from across the country free tickets to the event, and that lottery is still in place today.
Unfortunately, the time frame to enter already passed, and according to the White House website, only one application per household was permitted. Results were released on March 2.
When is the White House Easter Egg Roll this year?
This year is the 140th Easter Egg Roll, and it will last from 7:30 a.m. to 6:45 p.m. on Monday, April 2 (broken up by group assignments). You can access a map of the South Lawn activities on the White House website.
You can also already purchase your own Official 2018 White House Easter eggs in a variety of colors (you know, for some springtime coffee table decor).
How to live stream
If you missed the online lottery this year, don't fret! You can live stream the Easter Egg Roll on the White House website.
Access the live stream here on Monday, April 2 and bunny hop your way into the week.