Joe Jackson was known for directing the careers of his children from the Jackson 5 days, all the way up until Michael Jackson's death in 2009. Most people assume that Janet Jackson was Joe Jackson's youngest child, but he actually has another daughter: Joh'Vonnie Jackson.
Who is Joh'Vonnie Jackson?
Born in 1974, Joh'Vonnie Jackson is the now-deceased Joe Jackson's daughter with Cheryl Terrell. Terrell — who lived just miles away from the Jackson family home in Encino, California — had a 25-year affair with Joe. His wife, Katherine Jackson, didn't know about the affair or his other daughter.
"Katherine believed Joseph was away on business when he was probably away with us for the weekend," Joh'Vonnie Jackson told the Daily Mail earlier this year.
"He would come round most days sometimes without warning, he was very much a presence in my life, I was a daddy's girl," she added. "I would be so excited, he would bring me presents, my favorite black walnut ice cream. I was spoiled rotten."
While Katherine and the Jackson children didn't know about Joh'Vonnie Jackson, she also didn't know about them until she was 11 — and she didn't meet her father's real wife until she was 14.
"We walk in [the salon] and there's Katherine Jackson sitting right there. I got so upset, so nervous – I was confused. And she said, 'She looks just like him' – she said that to my best friend. So, I left out and shouted, 'I'm gonna call my daddy'," she said on The Talk earlier this year while promoting her memoir, Bastard Child.
"The reason I was so upset was because we couldn't even shop at the corner grocery store. We had to go to a different grocery store. And now she's in the neighborhood getting her nails done, I'm thinking I might possibly get in trouble. It was such a confusing time."
Does Joh'Vonnie Jackson know her famous siblings?
The Jackson children were known for being close knit, thanks to strict parenting by Joe.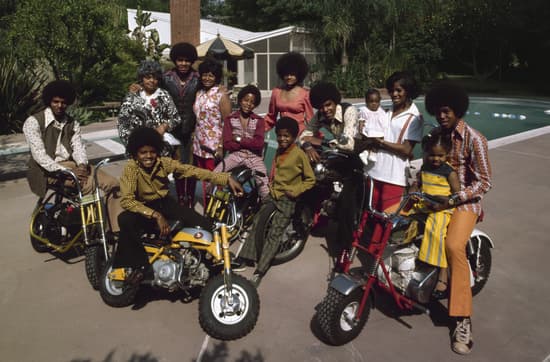 Joh'Vonnie Jackson didn't have the same lifestyle. While the older Jackson kids were forced to call their father Joseph, Joh'Vonnie Jackson was allowed to call him "daddy."
The reason, according to Joh'Vonnie, is that Joe was 46 when she was born and "just didn't care that much."
And that put a rift between Joh'Vonnie Jackson and her older half-sister, Janet Jackson.
"We met up at Rebbie's house and we were having a pretty good conversation until I said, 'daddy' and she got upset," Joh'Vonnie said of meeting Janet for the first time at oldest sibling Rebbie Jackson's home. "But the reason she got upset is because he did not allow them to call him daddy."
The two have since made up, according to Joh'Vonnie.
"You find strength in forgiveness," she told the Daily Mail of her relationship with her famous half siblings. "That's being strong… let bygones be bygones."
However, she doesn't seem to feel the same way for sister LaToya Jackson.
During a May livestream, Joh'Vonnie Jackson called LaToya "the worst sister," but added that she still oved her.