Liam Payne dating English singer Cheryl Cole made the world go round — they even share an adorable son named Bear, born in 2017.
After a relationship that lasted over two years, though, the pair announced they were calling it quits. 
In July 2018, Payne wrote on Twitter, "Cheryl and I are sad to announce that we are going our separate ways. It's been a tough decision for us to make. We still have so much love for each other as a family."
"Bear is our world and we ask that you respect his privacy as we navigate our way through this together," the former One Direction member continued.
Cole posted a near identical message on her social feeds.
Now the question remains: who is Liam Payne dating, if not Cole?
Since the breakup, Payne has been linked to two different women: Cairo Dwek and Maya Henry, both models.
Rumored Liam Payne girlfriend #1: Is Liam Payne dating Cairo Dwek?
Pictures obtained by The Sun show Payne and Dwek walking hand in hand and kissing while on a recent lunch date at Italy's Villa D'Este hotel. By the looks of her Instagram feed, Dwek has spent time this week in the Lake Como area (one photo was even taken at the Villa D'Este). 
A source at the scene said, "There's no doubt Liam and Cairo are more than just friends. They were kissing passionately with his hand wrapped around the back of her head and they obviously couldn't get enough of each other."
Payne was seen flirting with the 20-year-old American model earlier this month at a club in Cannes, France.
Dwek was reportedly scouted for modeling while studying psychology at the University of Southern California. She's currently represented by Storm Models in the UK and Ford Models in the U.S.
Rumored Liam Payne girlfriend #2: How about Maya Henry?
If Liam Payne dating Dwek isn't accurate, then some are speculating his newest love interest is Henry, an 18-year-old model and actress.
The two were recently spotted on a date at London's Bulgari Hotel (she Instagrammed there on August 2), though it's been reported that they were first introduced at a One Direction meet and greet three years ago.
They were also seen partying together in Cannes (sound familiar?).  
Henry's father, Thomas J. Henry, is a Texan lawyer — so that makes Henry heiress to the multi-million dollar fortune amounted from his law firm.
Most notably, she has a role in the upcoming film Carte Blanche, starring Dylan Sprouse.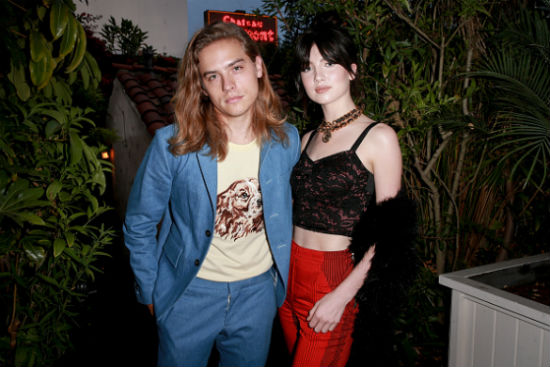 A source told The Sun, "Liam and Maya get on well — and she's a stunning girl. They have kissed a couple of times, but he is in no rush to date again and certainly isn't ready for a serious relationship."
Who exactly is Liam Payne dating? Only time will tell — but by the looks of it, he could go in one of two directions (pun very much intended).