Canadian rapper, and recent opener for Drake, Jahvante Smart, AKA Smoke Dawg, was shot and killed over the weekend outside of a night club in Toronto. Smart was only 21 and is the second up and coming rapper to be gunned down recently — rapper XXXTentation was shot and killed outside of a Miami nightclub two weeks ago. It may be coincidental that both of these performers were murdered in such similar ways within such a short period of time. So who killed Smoke Dawg?
Who killed Smoke Dawg?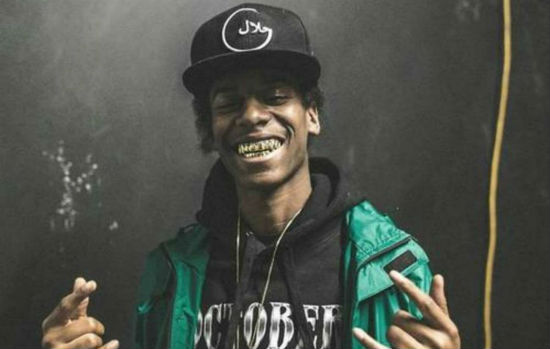 [Photo Credit: Smoke Dawg's Instagram]
Rapper Smoke Dawg gunned down outside of Toronto nightclub
Smoke Dawg was not the only person who was caught in the crossfire during this shooting last Saturday night. Another young musician named Ernest Modekwe, 28, was shot and killed and another unidentified female was shot and seriously injured. We don't know yet who killed Smoke Dawg or anyone else who was with him at the time and police are still on the case.
Drake took to twitter over the weekend to pay his respect to his fallen friend and tour mate. "All these gifts and blessed souls and inner lights being extinguished lately is devastating," he wrote, adding "I wish peace would wash over our city. So much talent and so many stories we never get to see play out. Rest up, Smoke." 
Smoke Dawg was an up and coming talent on the scene who was most well known for his remix of the song "Trap House" featuring French Montana. 
We don't know yet who killed Smoke Dawg, but Toronto mayor John Tory has come out and said that his murder was indeed a result of gang violence. 
You can check out Smoke Dawg's remix of "Trap House" and Drake's tweet below…
Drake via his IG story. RIP Smoke Dawg ? pic.twitter.com/xRnKVZzncX

— Drake Direct (@DrakeDirect_) July 1, 2018