A Real Housewives improv show, the year's biggest vintage clothing sale, a festival of winter coziness and more things to do in NYC this weekend.
Not-so-silent films
WNYC's acclaimed Silent Films/Live Music series comes to Brookfield Place this week with two free screenings inside the Winter Garden. On Thursday, Jan. 31 at 7:30 p.m. see Nosferatu accompanied by Irish composers Irene and Linda Buckley, the on Friday, Feb. 1 also at 7:30 p.m., catch the first-ever gangster film Underworld scored by Alloy Orchestra. There's free popcorn, too! 230 Vesey St., bfplny.com
Bumper cars take to the ice
Cruise the ice at Bryant Park's Winter Village in something new this year: bumper cars, only available during FrostFest now through Sunday, Feb. 3. They're $15 for 10 minutes of driving time — which should be just enough to rattle your teeth — available Mon-Wed from noon-5 p.m. Thurs-Sun from 2-8 p.m. FrostFest also brings special events like the annual prom on skates known as Ice Ball (Jan. 30), a Skating Showcase (Feb. 1) headlined by Johnny Weir, and a Kilt Skate (Feb. 2) hosted by the American-Scottish Foundation. wintervillage.org
Can you survive Iron City?
Step into the world of James Cameron's upcoming film Alita: Battle Angel. Passport to Iron City is part escape room, part immersive theater created by iam8bit and built by the film's production crew, you'll have to work together to solve puzzles and build the things you need to make it out alive. Through Feb. 13, 470 Driggs Ave., $25, alitaexperience.com
Ticket alert: Dessert Goals
Taste what's new on the city's sweet scene at the spring edition of Dessert Goals with a theme of Party Animals. Your best leopard-print coat and cat ears are invited to sample treats from more than 20 vendors, and the festival is adding a dog-friendly time slot along with a Friday night 21+ party. Early bird tickets go on sale Thursday, Jan. 31 at noon, with the festival taking place at Sound River Studios in Long Island City on March 23-24. $12, dessertgoals.com
A Midsummer Night's Dream comes to life
Would you ever really want to meet a fairy? That's what happens to a theater troupe rehearsing A Midsummer Night's Dream in the woods, who fall under his mischievous spell and put on a different kind of performance. The show is the latest from New York Shakespeare Exchange, acclaimed for their modern makeovers of the Bard's work, so strap in for a wild night. Jan. 31-Feb. 10, The Secret Theatre, 4402 23rd St., Long Island City, $25, nysx.org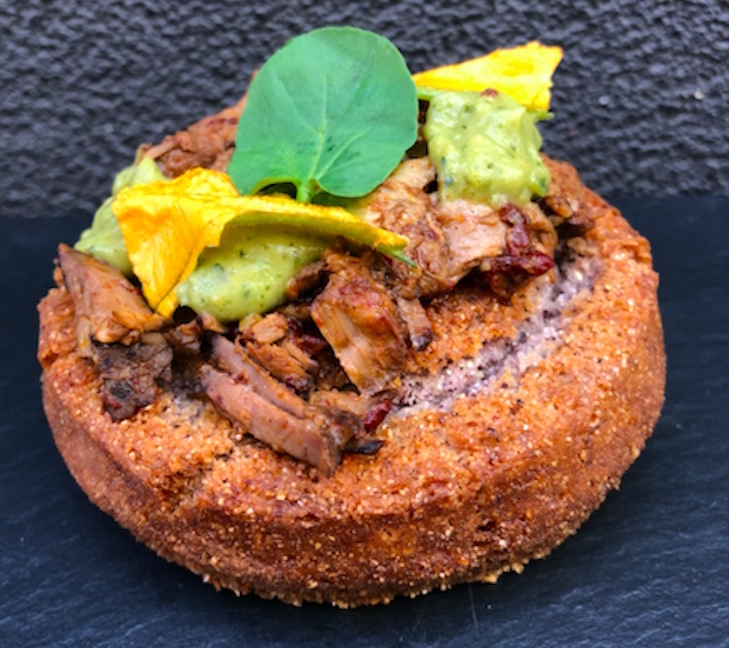 Another kind of Mexican doughnut
Haven't made it to Greenpoint's acclaimed modern Mexican spot Oxomoco? Get a taste in Manhattan this weekend as part of The Doughnut Project's Restaurant Series. This Friday through Sunday, get The Oxomoco Doughnut: blue corn cake doughnut, lamb barbacoa, salsa verde, watercress and squash blossoms. 10 Morton St., thedoughnutproject.com
The Real Housewives but for real
Because nothing about the Real Housewives is real, five seasoned comics are donning the high heels, crazy wigs and scandalous outfits for a night of truly off-the-cuff reality called The Improvised Real Housewives Episode. All lovers of dramatic confrontations and their sugar daddies are welcome. Feb. 1, 7 p.m., 123 E. 24th St., $8, thepit-nyc.com
Glow up with vintage threads
Part fashion show, part pop-up shop, the Manhattan Vintage Clothing Show brings together over 80 vendors from around the country selling rare apparel, accessories and textiles from across the past century and around the world, plus a special exhibit on the psychedelic fashion of the '60s. Feb. 1-2, 125 W. 18th St., $15 online, $20 door, manhattanvintage.com
Almost Springsteen
There's nothing like the energy of a live Bruce Springsteen show, but who's got the money for that? The next best thing is Matt Ryan, fresh off playing The Boss in Las Vegas for eight years, stopping by the Brooklyn Bowl for two nights of high-energy Americana. Feb. 1&2, doors at 6 p.m., 61 Wythe Ave., must be 21+, $20, brooklynbowl.com
Winter comes indoors
Winter Warmer has gathered everything you need to ward off the polar vortex into one festival at the Brooklyn Expo Center this Saturday. Sip on spiked hot cocktails, wine and craft beers — unlimited with your ticket — sit by the fire pits, have a fake snowball fight, roast marshmallows (a VIP perk) and more cold-weather fun. Comfort foods from local restaurants are pay-as-you-go. Feb. 2, sessions at 1:30 & 5:30 p.m., 72 Noble St., Greenpoint, $49-$75, winterwarmer.nyc
A dance party from the past
Dance to the music of your college years at Young Adult Friction, a free night of celebrating indie and alternative music both new and old. This is the stuff you bop along to on the train, brought out to the Brooklyn Bazaar dancefloor with DJs Dirty Dream #3 and Dayglo Dago. Worn sweatshirts and vintage tees encouraged. Feb. 2, 11 p.m.-3 a.m., 150 Greenpoint Ave., free, bkbazaar.com
Pull an all-nighter
Spend sunset to sunrise with musicians, artists and deep thinkers at the Brooklyn Public Library's main branch for A Night of Philosophy and Ideas. The 12-hour marathon features over 60 programs with everything from workshops and film screenings to live debates and circus acts. Complimentary Nespresso coffee served all night, and if you make it to 5 a.m. there's free pastries from Colson Patisserie. Feb. 2, 7 p.m.-7 a.m., 10 Grand Army Plaza, Brooklyn, free, nightofphilosophyandideas.com
Seven women, one good cause
Helping disaster victims from Puerto Rico to California since November 2017, Her-icane is a female-identifying benefit comedy show "because women are funny, and the planet is in crisis." This Saturday, see Kate Villa, Jenny Gorelick, Marcia Belsky, Rebecca O'Neal, Hannah Dickinson, Alison Leiby and Jordan Myrick at Union Hall. Feb. 2, doors at 9:30 p.m., 702 Union St, Brooklyn, $8-10, unionhallny.com
Thing to Do in NYC: Ongoing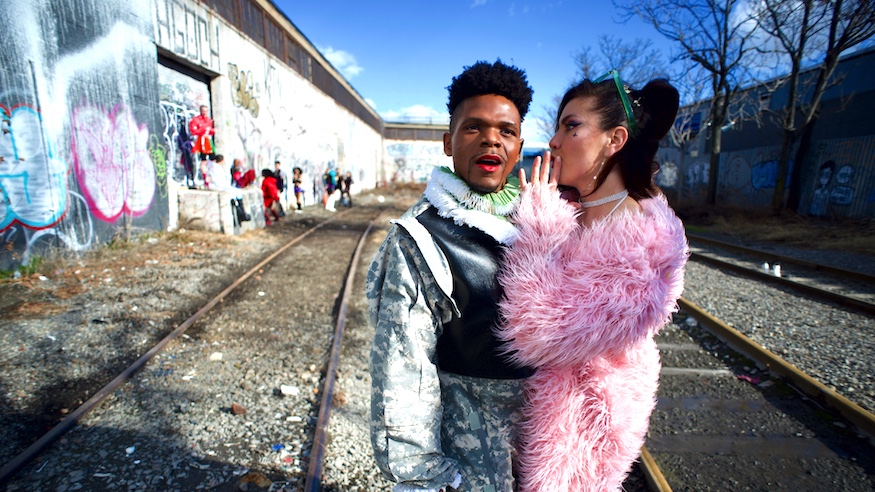 Pop culture at the end of the world
If the phrase "immersive queer nightclub musical" doesn't get you tingling, we can't help you. But if you like that, The Neon Coven's Oscar at the Crown is a new production starring Oscar Wilde and The Real Housewives trapped inside a secret bunker in the fascist future. It's about them, but also about you and nightlife, so expect to dance. Weekends through Feb. 2, 3 Dollar Bill, 260 Meserole St., Brooklyn., $25, theneoncoven.com
Celebrate Mickey Mouse's 90th birthday
Did you know Mickey got his big break in New York? After getting his start at the Broadway Theatre in 1928, Walt Disney's most famous creation is back, this time in the Meatpacking District. The pop-up gallery — what else? — is called Mickey: The True Original and reveals relics from the Disney Vault among original artworks by modern artists both internationally known and local stars. Plenty of Insta-worthy moments, an ice cream booth by Ample Hills and other surprises await. Through Feb. 10, Tues-Sun from 10 a.m. to 8 p.m., 60 10th Ave., $38, showclix.com
Three weeks to work on your NYC bucket list
The city's tourism agency NYC&Company decided to combine its three slow season promotions into three weeks of crazy savings. Winter Outing is your chance at 2-for-1 tickets to essential New York attractions like going to the top of the Empire State Building or seeing a Broadway show, plus prix-fixe menus at hundreds of restaurants. Reservations now open, Winter Outing goes from Jan. 21-Feb. 10, nycgo.com
Make life more colorful
One of our favorite Instagram pop-ups of the year, Color Factory, just extended its SoHo run through Feb. 28. If you've got visitors in town, it's a great bonding experience instead of just taking photos of each other. And who doesn't love a ball pit? 251 Spring St., $38, colorfactory.co
Dive into a black hole
Fresh off dazzling the Sundance crowds, Spheres is a three-part virtual reality movie that takes you inside a black hole (via an Oculus Rift headset). Your captains (narrators) are Stranger Things' Millie Bobby Brown, Jessica Chastain and Patti Smith, so enjoy the ride! Through March 3, Mon-Fri 2-8 p.m., Sat-Sun noon-8 p.m., 600 Fifth Ave., $50, rockefellercenter.com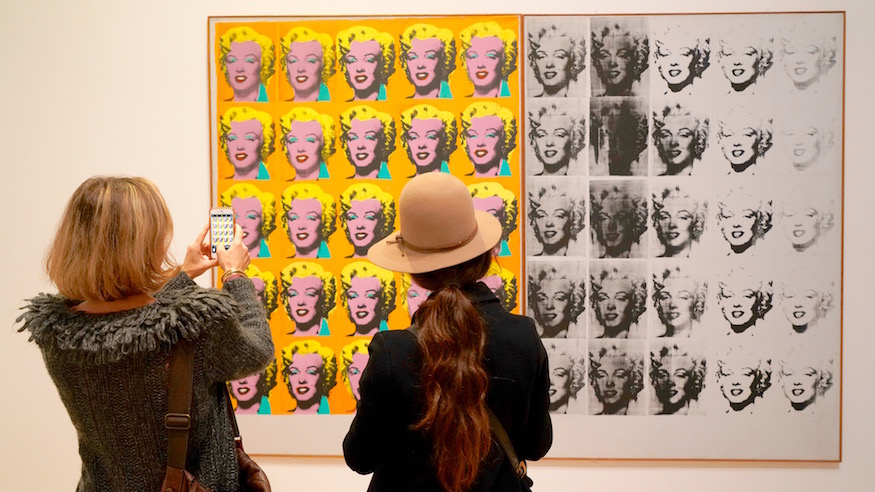 Beyond the Campbell's Soup cans
Who is Andy Warhol? The Whitney Museum goes on a vast journey to find out in its major winter exhibit Andy Warhol: From A to B and Back Again, opening Nov. 12. The show peels back his carefully crafted persona, the show looks at how Warhol changed the role of artists in society, including new materials discovered after his death in 1987. Through March 31, 99 Gansevoort St., included with admission: $25 adults, free for kids 18 and under; whitney.org
A fantasy legend gets a real-world tribute
J.R.R. Tolkien stoked a love of fantasy in generations of readers before his films revived the genre onscreen. Tolkien: Maker of Middle-Earth at The Morgan Library reveals his original illustrations, maps, draft manuscripts and more from The Hobbit, Lord of the Rings and The Silmarillion, plus personal photographs and memorabilia. Through May 12, 225 Madison Ave., $20, free for 12 and under, themorgan.org
The sexy side of punk rock
Punk culture protested pretty much everything about what it saw as the mass-produced, repressed lives we were leading, often by using sexuality to transgress and defy expectations. New York's lusty playground the Museum of Sex just opened a new exhibit Punk Lust: Raw Provocation 1971-1985, an immersive gallery with over 300 artifacts spanning various archives and private collections. Through Nov. 30, 2019, 233 Fifth Ave., $19.50, museumofsex.com