Getting away from it all in New York City takes just 8 minutes. That's how long the ferry ride is to Governors Island, once a military bulwark that protected New York Harbor and now an idyllic trip to New England with Statue of Liberty views.
Still slightly under the radar (or at least not on the tourist agenda yet), Governors Island is big enough to not feel crowded but definitely bustling with families enjoying the city's longest slide, bikers rolling along its car-free promenades and couples bringing picnics on the lawn.
Opening for the 2018 season on Tuesday, May 1, the island is bustling with new activity, all part of a plan to eventually keep it open year-round. The Trust for Governors Island, the nonprofit working to redevelop the 172-acre urban playground, got a step closer to that goal by extending the season by a month last year to Oct. 31 for the first time with tons of Halloween events.
To sweeten the deal, your normally $3 round-trip ride to the island will be free during opening week (May 1-6). Kids under 13 and weekend trips before noon are always free from Lower Manhattan daily plus Brooklyn Bridge Park's Pier 6 on Saturday and Sunday. Here's our guide to what's new for 2018: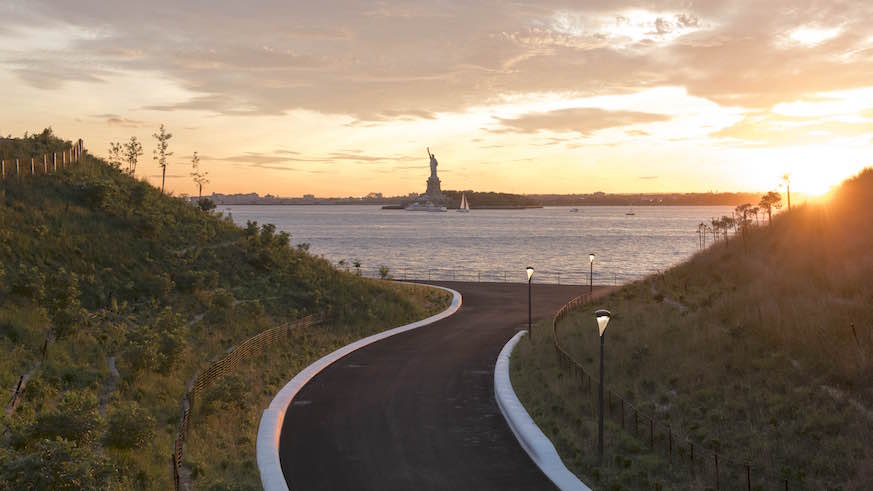 Your new Friday night hangout
Of all the things you can do on Governors Island, the simple pleasure of watching the sunset hasn't been one of them because the last boat leaves at 6 p.m. on weekdays and 7 p.m. on weekends. But beginning this season, the Island will remain open until 10 p.m. every Friday evening from Memorial Day weekend (May 25) through Sept. 14. You won't just be able to take in sparkling views of Lower Manhattan and the Brooklyn Bridge — the entire island will remain bustling, with art and cultural programs in its historic homes, late bike rentals and restaurants remaining open through 10 p.m. Note that late-night ferry service will only run from Manhattan, with boats at 5:30, 6:30 and 7:30 p.m. and leaving Governors Island on the hour until 10 p.m.
Even more waterfront dining
Last year's celebrated addition Island Oyster, serving seafood and cocktails bar at a tropical 100-foot bar facing Lower Manhattan, will be joined by another newcomer. Sitting just to the left of the Manhattan ferry landing will be Taco Beach, set to start serving tacos and frozen cocktails in late May. Your nosh options also include indie vendors in Liggett Terrace selling arepas and other street fair-type food; Governors Island Beer Co., a beachy beer garden serving local brews and cookout fare; Little Eva's known for its frozen drinks and fancy hot dogs; and a Mister Softee truck parked at the foot of the Hills.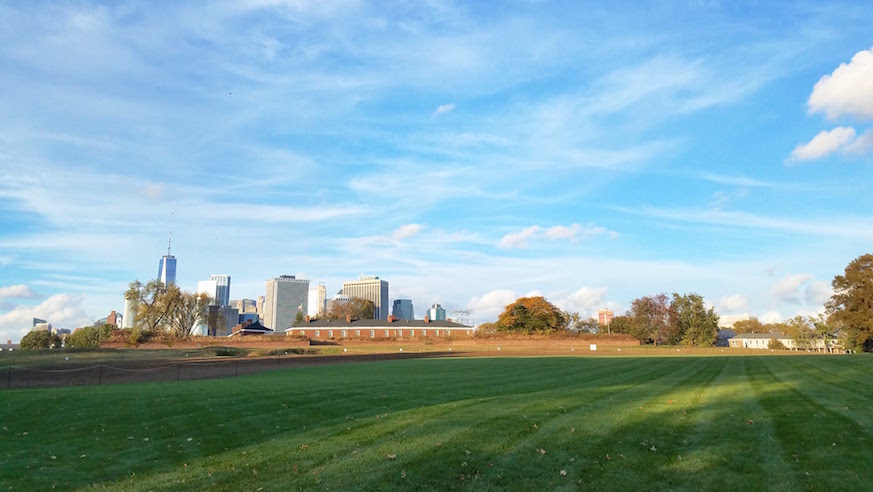 Catch a movie on the island
Brooklyn Bridge Park just got some competition for the most scenic spot to watch an outdoor movie. For the first time ever, the Film Society of Lincoln Center will curate a four-film series with the theme Escape to New York on the second Friday of every month. Films will be screened on the newly renovated Parade Ground, an eight-acre lawn behind Fort Jay. Admission is free! Here's the lineup: Escape From New York (June 8), The Last Dragon (July 13), Ghostbusters (Aug. 10) and Desperately Seeking Susan (Sept. 14).
An all-season ice skating rink
Opening in June, Mel's Rink will have a type of plastic flooring called "synthetic ice" that lets you keep gliding on through the seasons. Ice skates will be available to rent — just don't get distracted by the Statue of Liberty views. Expect a concession stand of frozen food and drinks, plus classes for kids and differently abled adults.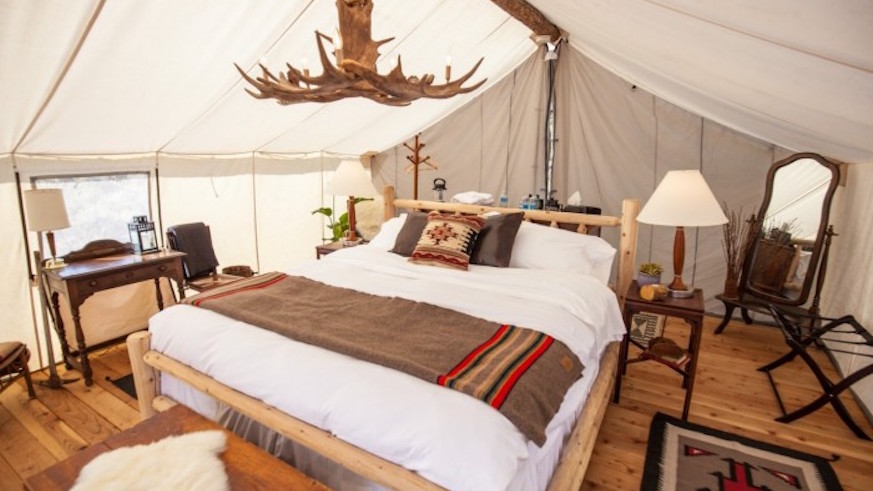 Sleep under the stars (in luxury)
Late hours not late enough for you? Beginning this season through 2020, you can book a tent from $75 up to $500 at a new luxury "glampground" operated by Collective Retreats. The "unique, environmentally-friendly overnight lodging" will have views of the Statue of Liberty and a dining hall (for the full summer camp effect) as well as boxed meals you can cook up yourself on one of the island's grills (by reservation). And no camp is complete without concerts and wellness activities, which will be free and open to the public.
More art than ever before
From its annual outdoor art carnival Figment to the nearly three dozen artistic organizations that stage interactive projects, dance performances and music festivals all season, Governors Island champions all forms of art. This season brings two "monumental" new exhibits by internationally renown sculpture artist Jacob Hashimoto. The thousands of delicate rice paper kites that make up "The Eclipse" will make their home inside the refurbished St. Cornelius Chapel, which will welcome visitors for the first time in five year. Another rainbow-hued outdoor installation called "Never Comes Tomorrow" will hang in the Liggett Hall Archway. May 5-Oct. 31
Mini golf will open earlier, but with an admission fee
Mini golf will return to Governors Island for the season, but it'll cost you $7 or $25 for a group of four. The 18-hole course used to be part of the free weekend-long arts festival Figment and stick around through the end of September, but this year's course will be part of Adventures at Governors Island, an activity zone that debuted last summer with zip lining, a maze and kid-size climbing wall. For that admission price, the course will be open earlier and stick around longer.
Just a few of the best events
Here are a few dates happening this season on Governors Island to add to your calendar: the Indian cultural festival Holi Hai (May 12) presented by NYC Bhangra including a traditional colored powder party; the celebration of all things 1920s that is the Jazz Age Lawn Party (June 16-17, Aug. 25-26); the interactive arts event Figment Festival takes over the island on June 23-24; dance under the stars during the Full Moon Music Fest on June 30; wear pink for the third annual rose-themed Pinknic (June 30/July 1); and on Sept. 22, help crown the city's best street food when they all come to Governors Island for the Vendy Awards.