The future of Chipotle is here, and it's definitely thinking outside the burrito.
The Mexican-ish chain has unveiled a handful of new menu items that customers have been demanding for years, most notably quesadillas and nachos. Their Spring Salad also got a lettuce upgrade, the Avocado Tostada is definitely a play on the avocado toast trend, and their frozen cocktail selection is growing by a Paloma Margarita.
And then there's the chain's first-ever dessert option: the Mexican Chocolate Shake, their spin on the Wendy's Frosty.
"I don't want to say [the Frosty] is the gold standard for a chocolate shake, but people love it," admits Chad Brauze, Chipotle's research and development chef. "I knew that I wanted to have something super chocolatey but at the same time, it definitely had to be Chipotle's."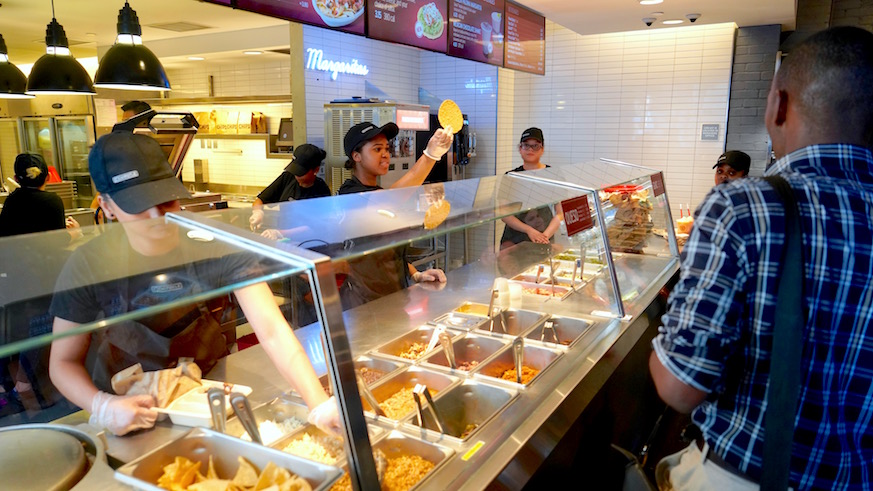 Brauze arrived at Chipotle about a year ago after working for Daniel Boulud, Thomas Keller and even at Spain's dear departed El Bulli — which says everything about the chain's commitment to keeping its flavors unique. After a nine-month process, the Mexican Chocolate Shake ended up being based on the chocolate abuelita made by the South American prep cooks at his former kitchens.
The result is a not-too-thick shake made with milk rather than ice cream (there's no egg in it), warmly spiced with great depth of flavor, genuinely like something that came from an actual Mexican restaurant.
For now, the drink and all the other new menu ideas remain in the development phase at Chipotle's Next Kitchen in Manhattan, which looks and works like a normal Chipotle just with a few menu items you won't find anywhere else. If you want to taste the future, the restaurant is located at 504 Sixth Ave.
Many of the new items came from listening to feedback, according to Chipotle's new chief marketing officer Chris Brandt, through surveys and even traveling to stores around the country to talk to employees about what customers are asking for.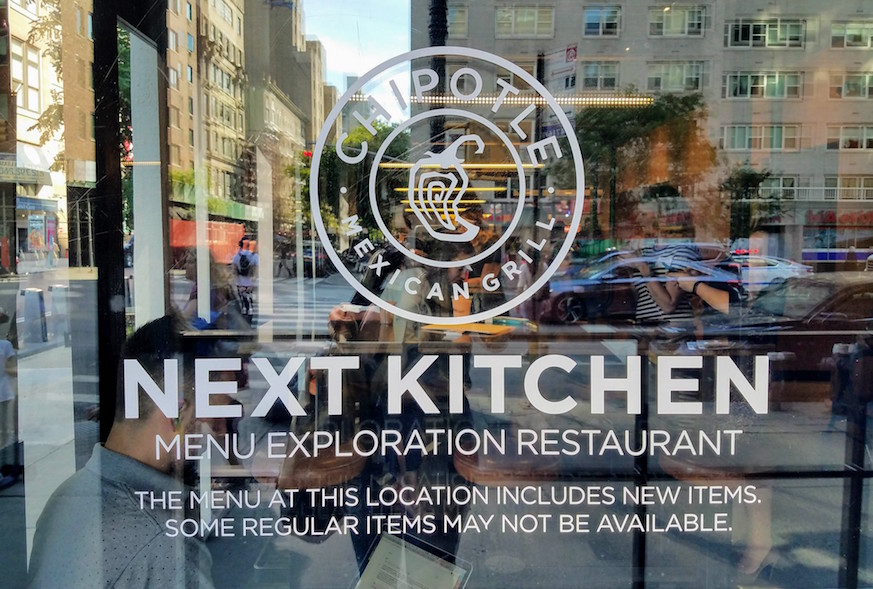 That process, he hinted, might also include bringing back items people liked such as chorizo. "This is part of the future," he says about the new menu items. "It may not be the only future; we'll see how they go."
What's not changing is the company's commitment to fresh produce that can be traced back to farms and ethically raised meat, and no artificial ingredients or additives: "That's what really differentiates Chipotle as a brand, and we're going to double down on that proposition."
Check out all the new menu items: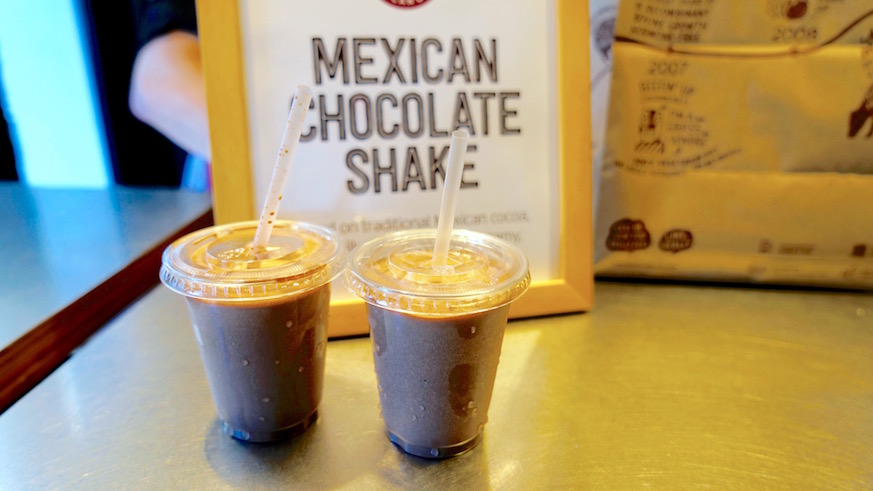 Mexican Chocolate Shake
Definitely the biggest menu evolution, Chipotle's first dessert is made with cocoa powder, milk, cardamom, cinnamon and a little chipotle for spice at the end. The version we tried had malted milk, but that's a no-go for the gluten-sensitive crowd, so the next version will be made without it. $4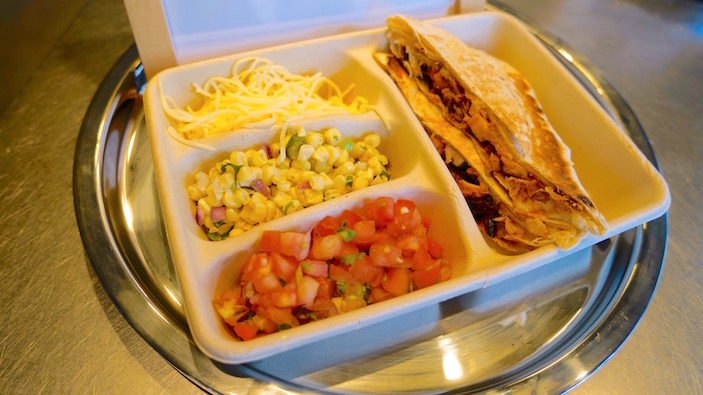 Quesadilla
Once a hidden menu item because of the extra time it took to make, Brauze found a panini press that would get them "nice, toasty, and melty" in 30 seconds. "They're built for speed," he says. "It's almost like a flat-style burrito, so nothing is going to escape from the sides." You've got a choice of topped with cheese and a choice of three sides (guac or queso is extra). Starts at $8.65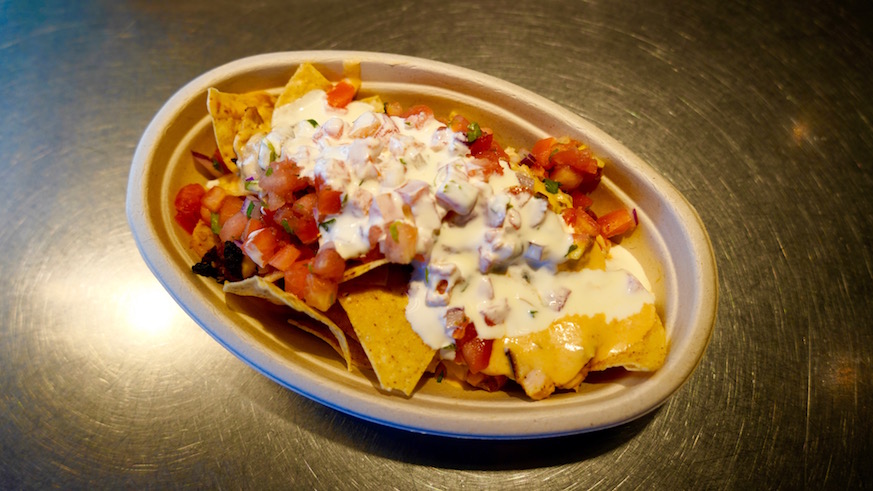 Nachos
You've been asking for it, and now you're getting it — with a new queso, too. Corn chips are fried to order and topped with black or pinto beans, queso, sour cream and salsa. Starts at $7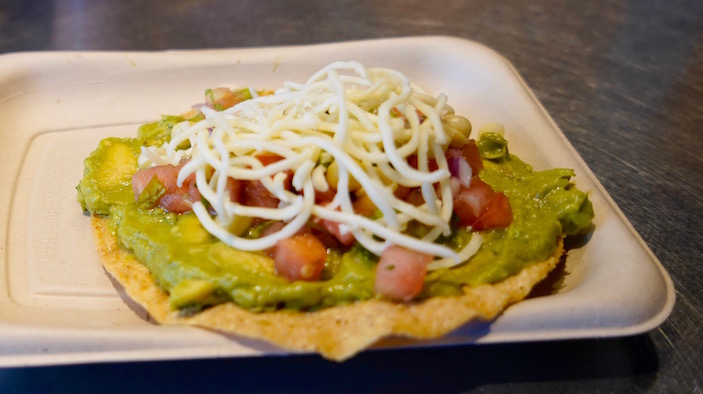 Avocado Tostada
"It's a good midday snack," says Brauze. "Our food is delicious, but it's very filling." A crispy corn tortilla is fried flat, topped with guacamole then anything you want on top. $3.15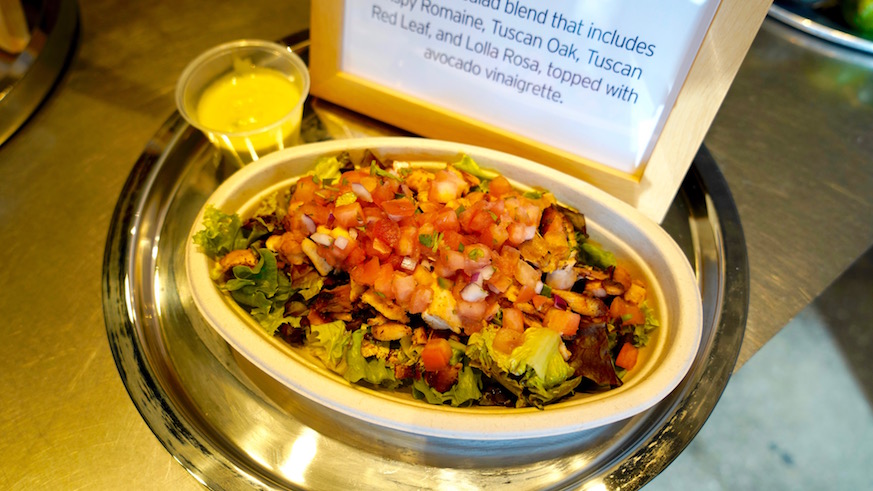 Spring Salad
An upgraded blend with Romaine, Tuscan Oak, Tuscan Red Leaf and Lolla Rosa leaves, with your choice of toppings and avocado vinaigrette on the side.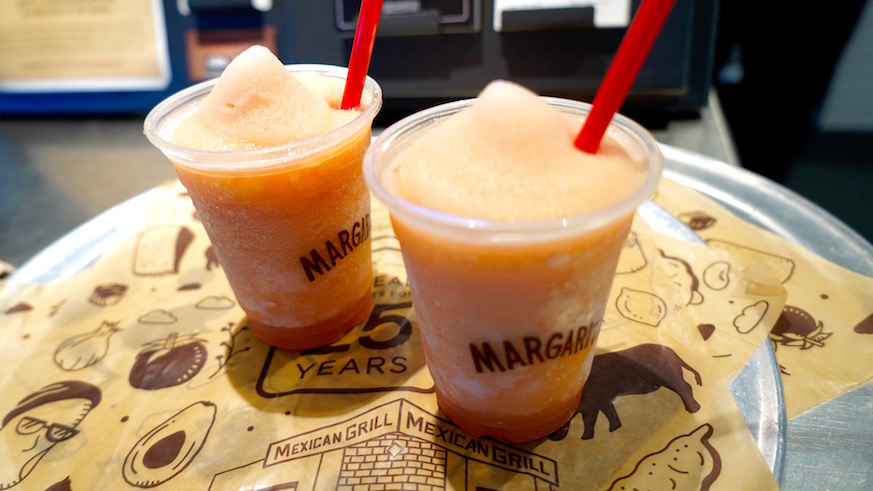 Frozen Paloma Margarita
Basically a margarita made with fresh grapefruit juice from Florida, with Sauza Tequila, agave syrup for a little sweetness and lime juice. Not too tart or sweet, and a smart idea in time for summer. $6.20