Responding to a surge of fentanyl, the highly potent synthetic opioid, on New York City streets, the city can expect to see a new public service campaign to warn the public of the heightened risk of overdose death.
New York City's Special Narcotics Prosecutor Bridget G. Brennan announced on Thursday the campaign will include a video in both English (see below) and Spanish and an informational website, which can be viewed at fentanylkills.nyc.
Illicitly manufactured fentanyl is approximately 50 times stronger than heroin and is driving a historic spike in overdose deaths in New York City, according to Brennan's office. Last year, drug-related fatalities in the city reached an all-time high of 1,374 deaths, representing a 46 percent increase over overdose deaths in 2015, according to data compiled by the New York City Department of Health and Mental Hygiene. Fentanyl was a factor in 44 percent of the deaths.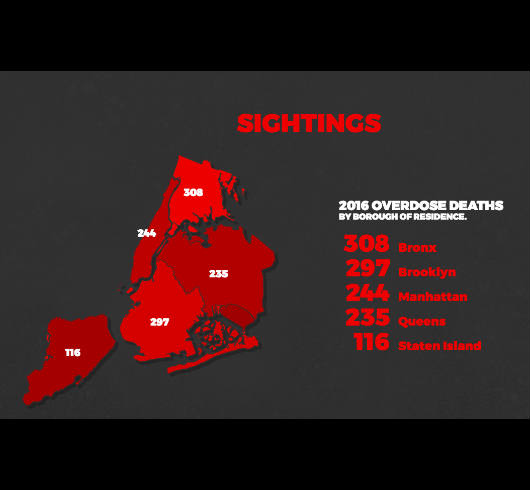 Every seven hours a New Yorker dies of a drug overdose.
Users often do not know that they are taking fentanyl. A dose the size of a few grains of sand and weighing just two milligrams can be lethal. Even those who have developed a tolerance for opioid drugs are at greater risk of death if exposed to fentanyl.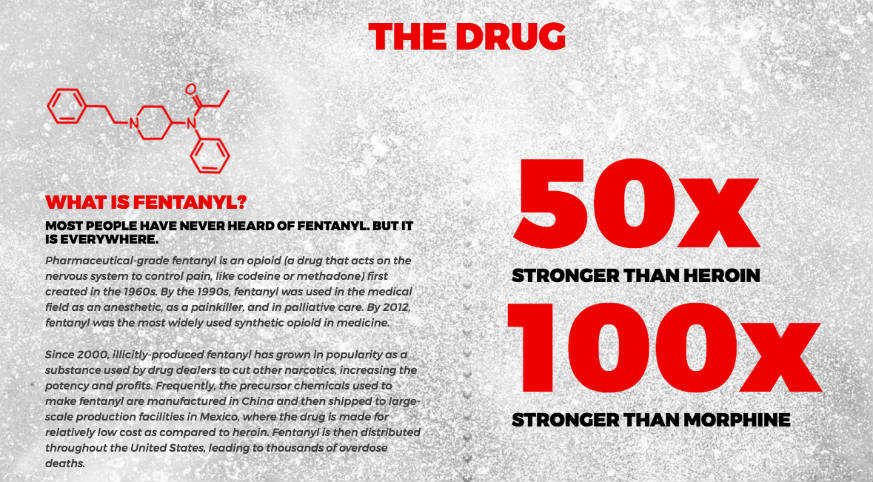 Originally developed as a pharmaceutical painkiller in the 1960s, medical grade fentanyl has long been used as a surgical anesthetic and in palliative care. However, over the past several years, non-pharmaceutical black market fentanyl produced in China and Mexico has flooded the United States. Because it is about one-tenth the cost of heroin on the wholesale market, drug traffickers use fentanyl as an adulterant for other narcotics to boost potency and profits.
Authorities on Wednesday announced a second large seizure this week of approximately 18 kilograms of heroin (nearly 40 pounds), worth up to $4 million, from a packaging mill in the Morris Heights neighborhood of the Bronx and a vehicle in Yonkers.
Cheyenne Baker and Marvin Rosa of Lebanon, Pennsylvania; Luis Amador and Carlos Soto of the Bronx; and Jose Genao of New York have been charged with multiple counts of criminal possession and conspiracy. Genao, Amador and Sota face additional charges of criminally using drug paraphernalia.