The first Harry Potter book was published 20 years ago, but it may as well have been yesterday — there's just no end to our fascination with his magical world.
How J.K. Rowling built the wizarding world is the subject of a new exhibit, Harry Potter: A History of Magic, set to open in London, which has already booked the New-York Historical Society, too. Though the show doesn't open until Oct. 5, running through Jan. 27, 2019, tickets are already on sale for members while the general public can get them starting April 26.
It's some kind of magic when an exhibit sells more than 25,000 tickets before it even opens, but that's Harry Potter for you. Opening this October at the British Library, A History of Magic pulls together the real-world influences that shaped Harry's world, from folklore to magic, through rare books, manuscripts and "magical objects from the British Library's collection." As if we ever doubted there was magic in the library.
The exhibit also dives into the subjects studied at Hogwarts and includes original drafts and never-before-seen drawings by Rowling and Harry Potter illustrator Jim Kay.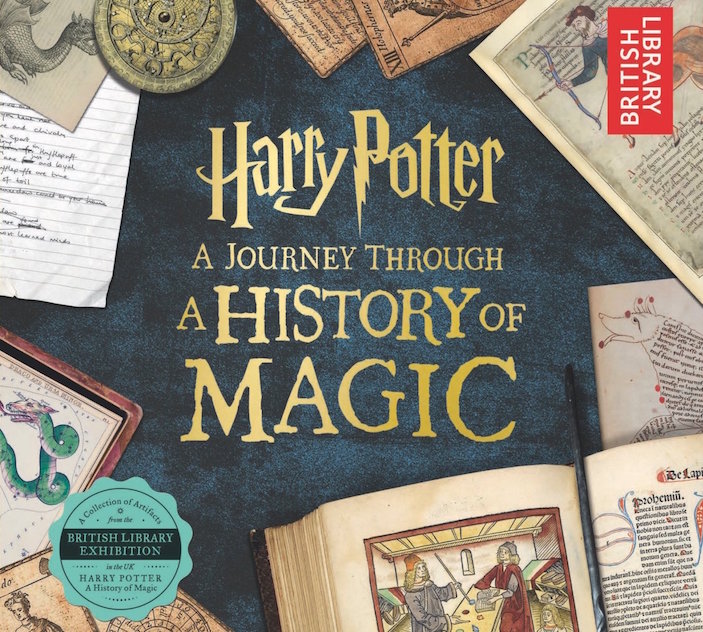 After awing witches and wizards in London, A History of Magic will arrive at the New-York Historical Society in October 2018, just in time for the 20th anniversary of the publication of Harry Potter and the Sorcerer's Stone.
But there's a catch! "As it travels from London to New York, the exhibition will evolve to include U.S.-specific artifacts from New-York Historical's collection and items from U.S. Harry Potter publisher Scholastic's collection," according to a statement from the organizers.
We're not quite jaded enough to call this a ploy to double ticket sales, but come on. Didn't everyone learn from the uproar over differences between the UK and US editions, most significantly the two different titles of the first Harry Potter book — ICYMI, Sorcerer was originally Philosopher across the pond?
In any event, you won't actually have to wait over a year to see the exhibit. A new book called Harry Potter: A Journey Through a History of Magic that showcases some of the items on display will be published on Oct. 20. Then, we'll get the proper "lavishly-produced" coffeetable companion book in Fall 2018, also titled Harry Potter: A History of Magic — though the digital edition "will have enhancements allowing the content to be navigated in multiple, digital-first ways and will feature additional visuals of exhibition artifacts."
If you're planning to be in London for the British version of the exhibit — Potterheads are nothing if not completists, after all — History of Magic will be open Oct. 20, 2017-Feb. 28, 2018, and tickets are available now. No word yet on tickets for the NYHS version.