Jesus Christ Superstar Live in Concert
Television's current obsession with live renderings of classic musicals has mostly been horrible. Remember Peter Pan? Or Rocky Horror Picture Show? Us either, barely. What makes Jesus Christ Superstar different? The fact that Chrissy Teigen's husband — you may know him as award winning artist John Legend — stars as the titular hunky Jesus. A hunky, *black* Jesus. Sign us up, please and thank you and good night.
Jesus Christ Superstar Live in Concert premieres April 1 on NBC.
Legion
The first season of Legion gave us mouthwatering performances from the likes of Dan Stevens (and Aubrey Plaza!), and somehow managed to make the familiar Marvel landscape surprising. This season? Expect more of the same — but somehow, even trippier. Oh and, thank goodness, with even more dancing.
The second season of Legion premieres April 3 on FX.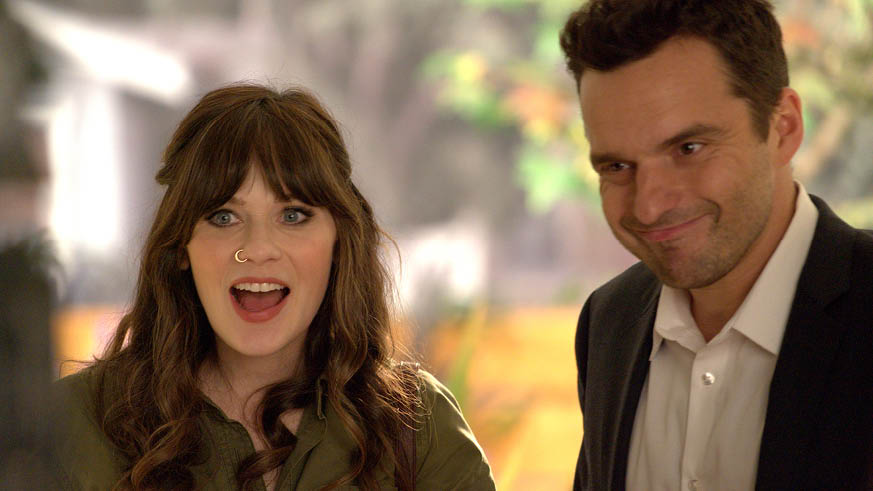 New Girl
New Girl was fun while it lasted — and it lasted for a whopping seven seasons. For its last hurrah, the FOX show will go out with a four-year time jump and an abbreviated eight-episode season. It's about time for these delightful hooligans to grow up and we have to admit: they'll be missed.
The final season of New Girl premieres April 10 on Fox.
Westworld
What is there to say that hasn't been said about Westworld? The show premiered in 2016, bringing along with it an epic, limitless world with plenty of mysteries to go around. And we're guessing the series' second season will be even more explosive — it's not quite enough to say Dolores Abernathy (Evan Rachel Wood) closed out the season with a bang now, is it?  
The second season of Westworld premieres April 22 on HBO.
The Handmaid's Tale
The second season of The Handmaid's Tale promises to expand the world of Gilead, for better or for worse. Darker days are ahead for our favorite handmaids. Will they survive under the oppressive, all too real patriarchy of the near future? Not without a fight. 
The second season of The Handmaid's Tale premieres April 25 on Hulu.