Ready your binge lenses: There's a slew of shows saying farewell to Netflix in April. We're looking at what TV shows and films are leaving the streaming giant next month, and which ones you should catch up on before Sunday comes.
What should you watch?
All the Batman films
Batman, Batman & Robin, Batman Forever and Batman Returns will all be leaving come April 1, so you have a couple of days to really amp up the nostalgia. Having watched Batman & Robin recently, I can say it is both a hot mess and crazy enjoyable. 10/10, highly recommended.
Caddyshack
A classic comedy, chock full of hijinks, and starring a bunch of highly regarded comedy legends their prime. If you've never seen it, watch it! If you've seen it a million times, once more won't hurt!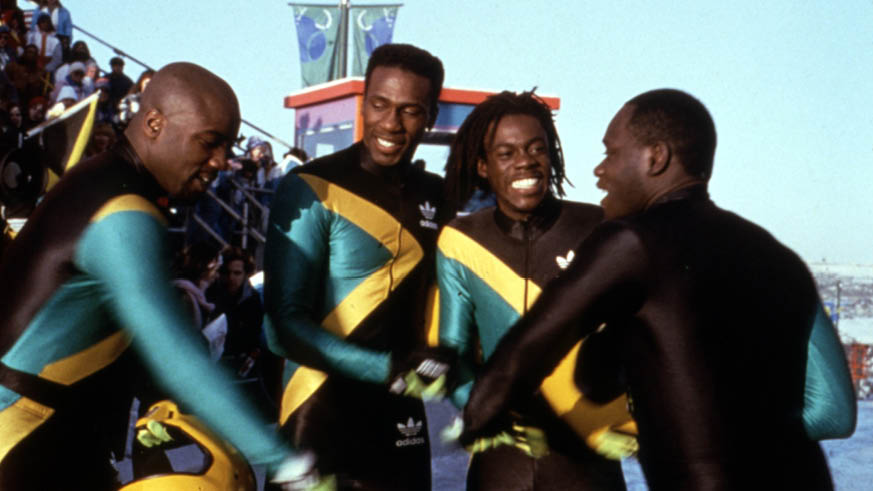 Cool Runnings
This is literally a movie about a Jamaican bobsled team — one that has literally never seen snow. It's glorious and wonderful and worth a watch.
What's leaving Netflix April 2018
Leaving April 1
30 Days of Night
88 Minutes
Ace Ventura: Pet Detective
Ace Ventura: When Nature Calls
American Pie
American Pie 2
Apollo 13
Batman
Batman & Robin
Batman Forever
Batman Returns
Caddyshack
Charlie and the Chocolate Factory
Cool Runnings
Death Sentence
Dolphin Tale
Eagle vs. Shark
John Mulaney: New in Town
Never Let Me Go
Set Up
Small Soldiers
The Dukes of Hazzard
The Men Who Stare at Goats
The Pursuit of Happyness
The Shawshank Redemption
The Whole Nine Yards
Wild Wild West
Leaving April 3
Starry Eyes
Leaving April 5
The Hallow
The Nightingale
Leaving April 12
The Emperor's New Clothes
Leaving April 15
Happy Tree Friends
Leap Year
Leaving April 16
Son of God
Leavving April 17
Z Storm
Leaving April 20
The Exorcism of Molly Hartley
Leaving April 21
The Prestige
Leaving April 22
Exit through the Gift Shop
Leaving April 26
Kung Fu Panda 3
Leaving April 27
Begin Again