The second-to-last season of the hit political drama is about to kick off, and we bet you're already itching for details about Homeland season 7 episode 1. But like White House leaks, Homeland season 7 spoilers are something audiences across the country are hungry for.
So what were we able to dig up about Homeland season 7 episode 1 ahead of its official air date? We break it down for you, point-by-point, so you can go into the season premiere well armed against any major shockers creators might try to throw at you.
Where did the Homeland season 6 finale leave things?
Carrie's relationship with her country is complicated — to say the least. So much so that we don't blame you if you feel like you're going into Homeland season 7 episode 1 without a clue about how to tease apart the threads. After all, the whole thing begs the question: who is really the enemy, exactly? Carrie figuratively and very literally stands apart from the government and her country, and it's unclear if she belongs.
Dar Adal (F. Murray Abraham) gets up to a lot in the Homeland season 6 finale: He had Senator Coto (Alfredo Narciso) kidnapped and is keeping him handcuffed inside a freezer room. As if that weren't bad enough, he proceeds to torture Coto for information about the conspiracy involving Quinn. And it's not even his only kidnapping of the episode. Max (Maury Sterling) also becomes another kidnapping victim of Dar, and just after escaping from Brett's (Jake Webber's) underground troll farm. But Dar has plans for Max, and uses him to uncover the shocking fact that Quinn, who doesn't even use email by the way, has been linked to an alt-right online persona.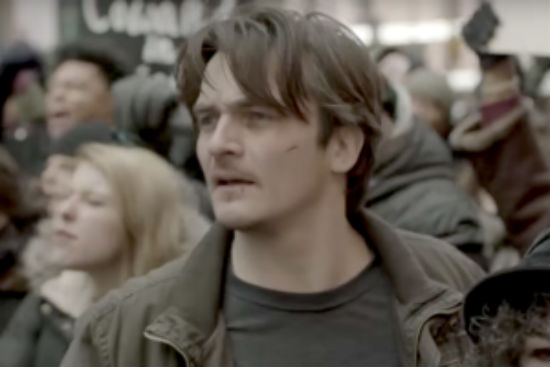 On top of all that, there might be a bomb at President-elect Keane's headquarters — but wait, no, in a pure political drama twist, it's not real. The bomb threat, which sparks an evacuation of the building, is just a ruse to get Keane out in the open where she can be assassinated. Oh, and they're going to frame Carrie for the murder. We only know this because Dar calls Carrie with his information from Coto, coerced through torture. Carrie and Keane manage to escape even after an explosion rocks two other vehicles, thanks to Quinn. Quinn's a hero, but ultimately dies from bullet wounds in the process.
The episode then jumps to six weeks later, after Keane's inauguration. There's plenty of controversy surrounding her, and the battle between the President and the intelligence community rages on. Despite Carrie's best attempts to sooth relations, Keane's paranoia reaches a fever pitch and arrests of intelligence officials, including Saul, skyrocket.
With the government in constitutional crisis, Carrie tries to access Keane after finding an envelope of hers containing pictures of herself and Quinn's son, John Jr. But she finds all roads blocked, even though Keane had offered her a full-time position, and she's escorted from the building.
What to expect from Homeland season 7 episode 1
So that again leaves us here, patiently waiting for Homeland season 7 episode 1 to finally, finally air. But what can you expect once Showtime finally drops the new drama?
Many references to real life
Expect to see a lot of parallels to the current political climate in the U.S, for starters. Showrunner Alex Gansa talked to Variety about how inspired he was going into the seventh season by headlines coming out of Washington, D.C. and the Trump administration. In fact, the whole plan for the season changed. Though it was supposed to be paired more closely with the eighth season as a sort of two-part wrap up to the series, they chose to make it a straight continuation of the sixth season instead.
"It was wholly as a result of Donald Trump being elected president," Gansa said of this change. "[I]t seemed crazy not to explore and to delve into Washington politics and to find a president who is opposed by the deep state and to try to tell a relevant story to what is actually happening in the real world. So all those things fed into that decision."
You're also going to see major themes from news headlines tackled throughout the season, Gansa shared. That specifically includes the issue of fake news and how it affects people as well as "the way that any country that finds itself divided also finds itself vulnerable to attacks from a foreign power."
Fractured fights against the same enemies
But don't expect Saul and Carrie to be working against the administration together during the upcoming season, at least not at first and especially during Homeland season 7 episode 1. "Right now Saul is going to exact his pound of flesh in exchange for joining the administration," Gansa explained to Variety. "But it's interesting insofar as it puts Carrie and Saul at odds a little bit at the beginning of the season. He's trying to change things from within and she is trying to change them from without."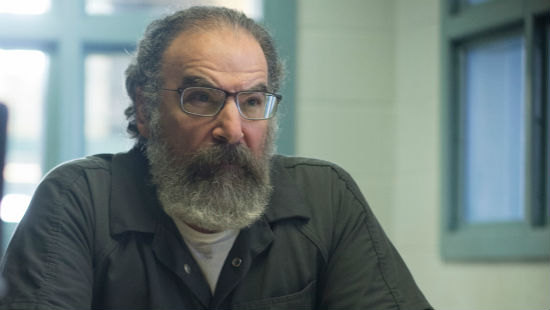 But the enemy might not be so bad
Gansa doesn't agree with many viewers who "have assumed that [Keane]'s going to be a villain this season." He actually defends the character while talking the upcoming season with Variety, explaining "She can't help but have some PTSD from that incident. She can't help but be a little paranoid about people around her."
So should you be sympathetic and expect other enemies to surface? Probably. "I would just say that we don't really see her as villainous," Gansa teased. "We see her as isolated and we see her as genuinely afraid of enemies inside her own government." Though he clearly stated there will be a "Big Bad" that comes out of the woodwork during this season, "you're going to have to wait a couple episodes for that to happen."
But, spoiler alert, when asked he also confirmed that it's going to be Costa Ronin. You're welcome.
Watch the trailer for Homeland season 7 episode 1
There's not giving away much here — the first half of the official trailer is a recap of the season 6 finale to get you caught up — but the description explains that as the seventh season begins, "Carrie has left her job in the White House and moved back to D.C. and is living with her sister Maggie (Amy Hargreaves) to take on the Keane administration and secure the release of the 200" intelligence community officials arrested by Keane.
So if you thought the end of the last season was war between Keane and the intelligence community, just wait until Homeland season 7 episode 1 comes on. Watch the trailer below:
When you can catch Homeland season 7 episode 1
The penultimate part of the series kicks off with Homeland season 7 episode 1 on Sunday, February 11 at 9:00 p.m. EST on Showtime. If you've fallen a bit behind on the drama, be sure to check out our guide to watch Homeland online so you can refresh yourself on all the shocking twists and turns before they add even more onto the existing storyline.