Before you confidently book those movie tickets or dinner reservations tonight, you might ask yourself, "Is Designated Survivor on Netflix?"
The political drama-thriller returned last night with the season 2 premiere, but what if you already made plans? Should you make plans tonight, or will that just increases the chances of running into spoilers? That's where the streaming service comes in.
Is Designated Survivor on Netflix right now?
But wait, if you haven't seen the first season of the thrilling TV series, based on a contingency plan the U.S. government has in case a cataclysmic event or terrorist attack takes out the president and others in the line of presidential succession, where can you catch up? Unfortunately, Designated Survivor season 1 isn't currently on Netflix, though you can catch all 22 episodes on Hulu.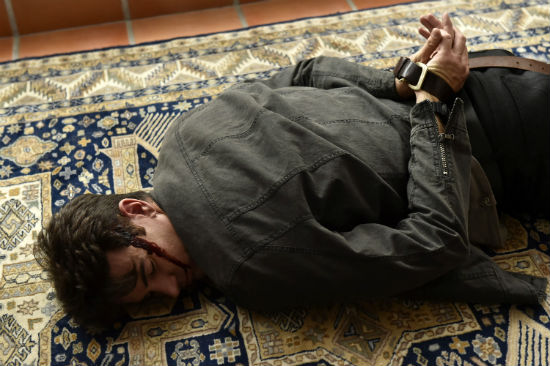 You're at little risk of spoilers for the hit political thriller because, yes, Designated Survivor season 2 will be on Netflix. Though they don't release the new episode straight to the streaming service — what fun would that be? — each episode will appear on Netflix less than 24 hours after it airs for the first time on ABC. That's a pretty good deal. Just make sure to tell your friend who's an avid fan that they can't gossip about the twists and turns for one day.
What about the first episode of season 2?
As of 10:23 a.m. EST, Designated Survivor season 2 episode 1 wasn't on Netflix, but if you're itching to get caught up and don't have some work you really should be doing instead, you can find it on Hulu. Keep checking back on the streaming service if you're subscribed to Netflix only, though, as the episode should be appearing soon.
For now, if you think you'll be too tempted to look up spoilers from the season 2 premiere, you can download Unspoiler onto your computer to block any headlines that might give something away.