The premiere of season seven of the political drama boldly addressing today's polarized climate in Washington, D.C. is rapidly approaching. That means, if you've fallen behind at all, you're probably scrambling and wondering is Homeland on Netflix?
Have lots of catching up to do? Don't worry, we'll tell you where you can go to stream the series to your heart's content. After all, you don't want to miss a second of the newest season since they're directly tackling issues you're seeing in the news daily, from Trump to the "deep state."
What can you expect from the new season?
"It's going to be an interesting Homeland season," teases showrunner Alex Gansa to Variety. The upcoming season is the second to last for the beloved series, but fans don't have anything to fear about the level of drama. The new season, which will pick up two months after the previous ended, was heavily inspired by the headlines coming out of D.C. during the first year of the Trump administration. "I'm just addicted to MSNBC, Fox and CNN every night," Gansa explained.
And you'll see that addition reflected in the plot of season seven. Keane's paranoia will have worsened over the two months between seasons after dealing with so many threats. You can trace that back to news headlines flashing across TV screens and feel confident that it will make for must-watch TV. "Donald Trump didn't win an Emmy for 'The Apprentice,' but he should win an Emmy for this because he's responsible for some pretty unbelievable television on a daily basis. And he should get props for that," the showrunner said.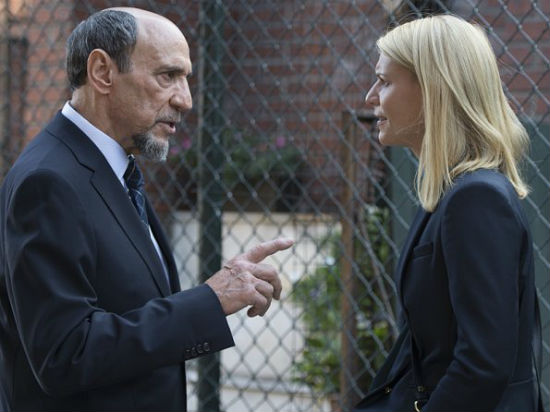 But they're also taking topical inspiration from real events. "What's going on right now in the intelligence community is exactly what we're dramatizing. And to run away from that would feel it a little cowardly and a little false. So we dived in," Gansa shared.
So, is Homeland on Netflix?
Unfortunately, the answer to is Homeland on Netflix is a big fat no — at least if you're interested in streaming past seasons. The show is available through the company if you're willing to pay for their DVD service, and wait for those old school disks to be mailed to you. The DVD service will cost you $7.99 per month on top of what you already pay for their streaming service.
That doesn't quite help with the premiere of the show just around the corner, so if you're itching for a refresher on past seasons or need to catch up, be sure to check out our guide to watch Homeland online.