Aside from co-hosting the 76th Annual Golden Globe Awards with Andy Samberg, Sandra Oh also won the Best Actress trophy for her portrayal of Eve Polastri in the hit series Killing Eve. Season 2 of the popular BBC America drama is set to debut later this year on April 7. Until then, where can audiences who haven't seen season 1 (or those who would like to watch it again) stream it? In other words, is Killing Eve on Netflix?
What is Killing Eve about?
Created by Fleabag's Phoebe Waller-Bridge and based on the Luke Jennings novella, Killing Eve follows the intersecting lives of MI5 officer Polastri and the assassin Villanelle (Jodie Comer). The former is tasked with tracking down the latter at first, but the psychopathic killer soon hones in on the spy, setting up a series of increasingly fraught confrontations across the first season.
Thanks to Waller-Bridge's writing, Oh and Comer's performances and a viral word-of-mouth campaign, Killing Eve soon became a smash success for BBC America. According to a press release in June, each subsequent episode of the series posted better ratings than the one that had preceded it. This was "something no other show on television has accomplished in more than a decade," according to the network.
Is Killing Eve on Netflix?
The good news is, Killing Eve season 1 is available to stream. The bad news is, Killing Eve season 1 is not on Netflix. Audiences eager to binge-watch the show before it returns to television in April will, if they haven't already, have to sign up for an account with Netflix's streaming rival Hulu.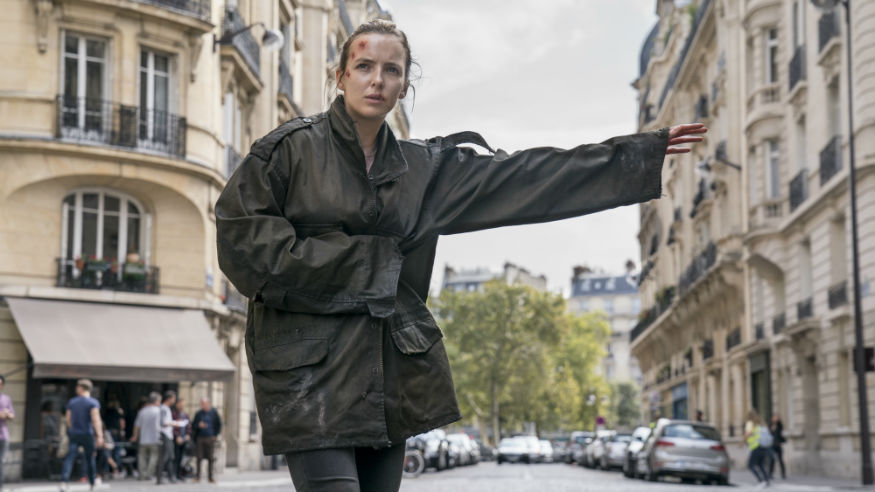 No, seriously… is it on Netflix?
For the last time no, Killing Eve season 1 is not available to stream on Netflix. It is, however, available to stream on Hulu, so if you're already one of their subscribers then you're good to go. If not, sign up for an account or find a friend or family member who already has one.