It's time to break out the spandex and the crimping iron, because the Gorgeous Ladies of Wrestling are back! The GLOW season 2 release date is coming up on June 29, giving us a chance to catch up with Ruth, Debbie, Sam and the rest of the gang. We know the show is on Netflix, but is GLOW on Hulu, too?
So, is GLOW on Hulu?
It's a bit confusing. A post on a Facebook page for GLOW: The Story of the Gorgeous Ladies of Wrestling pops up on Google when you search for the show.
"GLOW is now available on HULU! Check it out, and spread the word!" reads the post from 2015, along with a link to Hulu. So, is GLOW on Hulu? Not exactly: The post was referring to the documentary that inspired the hit Netflix series.
"GLOW: The Story of The Gorgeous Ladies of Wrestling chronicles the rise and fall of the first ever all-female wrestling show through the stories of those who lived it," reads the official synopsis on IMDB.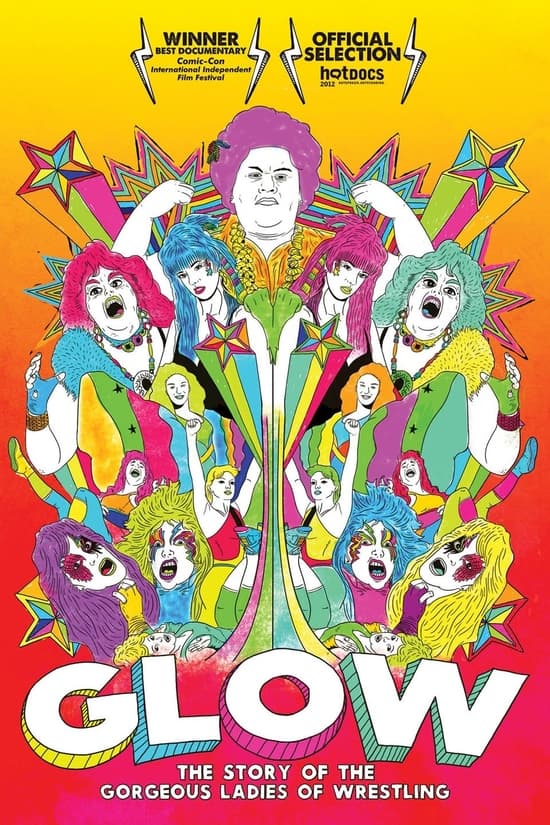 So while the Netflix show is a fictional account of the real members of GLOW, this documentary shows the real story with the real women who wrestled back in the 1980s.
Unfortunately, no, GLOW isn't on Hulu — and the documentary doesn't seem to be on Hulu anymore, either.
How to watch GLOW season 2
Don't fret if you want to watch GLOW season 2. You can watch all 10 episodes when it debuts on June 29 — and GLOW season 1 is also available for streaming. If you aren't already a Netflix subscriber, you can sign up for a 30-day free trial to binge watch GLOW season 2 without paying a dime (but you'll want to stick around for the other awesome shows on the streaming service, like the new season of Orange is the New Black).