It's the reason your husband can't set the game to record on your DVR, the reason there are always tissues next to your couch now, the reason why anyone dropping by your house on Tuesday nights will find you with a red nose and puffy eyes. Yep, we're talking This Is Us. But now that the NBC hit drama is on winter hiatus, you're wondering, is This Is Us on Netflix?
We know how cathartic a good crying session can be — and so do TV producers. They've been getting us good for years with everything from Grey's Anatomy to the most recent tear-jerker television series, This Is Us. But this newest series might just take the top spot for ability to make mass amount of viewers ugly-cry in front of their TVs.
So whether you're asking is This Is Us on Netflix so you can have a wallow-fest when you're feeling down or check out the series for the first time, we've got you covered.
So, is This Is Us on Netflix?
Apologies in advance for being vague, but the only answer to the question "Is This Is Us on Netflix" is: sort of yes and no.
Is This Is Us on Netflix in the way you want it to be on Netflix? That's a hard no. No, you cannot binge-watch seasons one and two of This Is Us any time you log onto the streaming service. But, yes, in a way, Netflix does have the show available.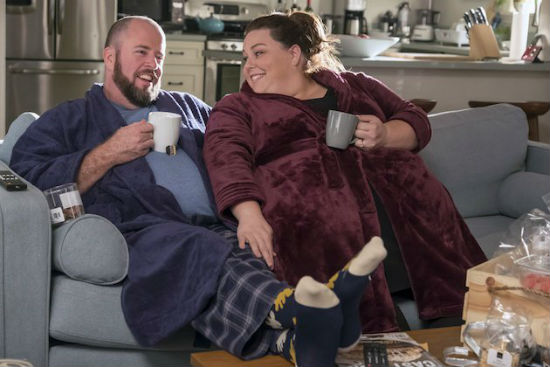 Remember back in the old days when Netflix was only a DVD rental service? We know, ancient times. Well, they actually do still offer that service, and that's how you can get This Is Us on Netflix.
Not to make you tear up before you even push play on the latest episodes, but getting This Is Us on Netflix is not lumped into what you're paying per month if you have their streaming service subscription. You'll have to shell out an addition $7.99 to have those DVDs at your fingertips and then, oh yeah, you'll also have to wait for them in the mail and then return them.
So, like we said, is This Is Us on Netflix? Yes and no.
Your time and money might be better spent stocking up on lotion-enhanced tissues before the second half of season two kicks off. Luckily, you don't have to wait too long until This Is Us returns.