James Gray is a funny guy. He doesn't make very funny films. "We Own the Night," "The Immigrant," the new "The Lost City of Z" — all are heavy, serious, deeply moving dramas, old-fashioned in some ways. ("Two Lovers," with Joaquin Phoenix, is pretty funny, though — sometimes.) It's almost disarming talking to the man who directed them — affable, chatty, self-effacing yet serious about his work, and about his love of old movies, from Hollywood and beyond, that inform his films.
Based on real events, "The Lost City of Z" stars Charlie Hunnam as Percy Fawcett, an English explorer at the turn of the last century who makes repeated trips to unchartered parts of Bolivia, knifing through the jungle to find a forgotten city that might not exist. It becomes his obsession, even as it keeps him away for years from his wife (Sienna Miller) and their sons (including current Spider-Man Tom Holland).
Gray's films are meticulously, beautifully filmed. But it's hard to be precise when over half your shoot is in the wilds of Colombia.
"The jungle forces you to get rid of your preconceived notions, that's for sure," Gray tells us. "You cannot think about what has been done before, what your original shot ideas were, all of it. You cannot do it. You have to simply look at the environment you're in and try to go for the best you can in that moment — embrace the suck, as they say."
Gray was fortunate: He'd gone to South America years before, when the film was first nearly made back in 2010. Thanks to trips to Brazil and Argentina, he knew what he was getting into.
"I remember getting off the plane, and basically being hit by a wall of heat — and wet heat. It felt like the worst day in the history of a New York summer times three," James recalls. "I remember walking off the plane and going, 'OK, alright. This is what it's going to be. I understand. I better bone up, better make sure I know what I'm doing."
When the film finally got financed a couple years back, Gray was despondent to find they couldn't shoot in Bolivia, where Fawcett had originally visited. They had to relocate to Colombia, basically because they still had real jungle.
"Where Fawcett actually was, so much of it is now clear-cut for soybeam farming. It wound up looking a lot like Nebraska," Gray says.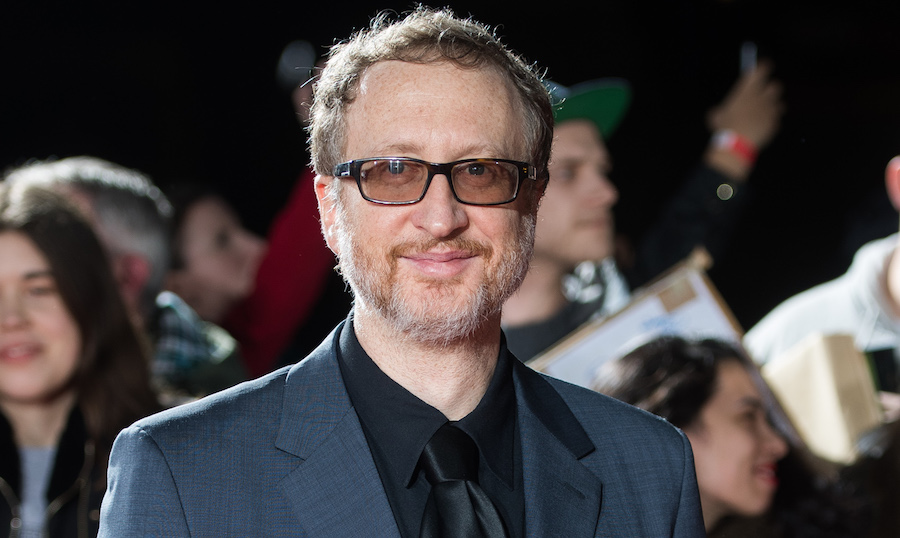 But again, Gray was prepared for the suck.
"The heat I expected. And the bugs I expected. I came prepared," Gray says. "I bought all this bug-repellant clothing; they call it Permethrin clothing. I'd be near the camera and I'd see a mosquito, and it would go like this" — he mimics a mosquito flying near him, pausing, then buzzing off — "then fly away — like it couldn't take the smell of my clothes. Neither could the rest of the crew, I'm sure."
He still had to contend with intense heat.
Gray is astounded that Robert Pattinson, who plays Fawcett's frequent collaborator, has been describing the experience positively. "He's like, 'I dunno, I had a good time, I thought it was like vacation.' First of all, that's ridiculous, because he was starving through half the movie. Assuming it was a vacation for him, I can tell you as an actor he was not out there all the time. I was. I really suffered on that river."
To those only reading the plot, "The Lost City of Z" might sound like a movie about a white man journeying to save a native people. But the movie makes clear Fawcett is not an imperialist. Neither he nor the film treats the indigenous people like noble savages.
"I was very concerned about the white-man-goes-the-jungle angle, the appearance of that, the ideological problems that would present," Gray says. "I went to great lengths to try to say that the women in the story matters, that the indigenous people matter and are independent of the blonde-haired white guy. They don't need him to save them. It's not a white savior movie."
He cites a scene during Fawcett's first of three treks to Bolivia where he meets a rubber baron played by Franco Nero. He's enslaved the indigenous people, and tells him, ominously, "I'll help you because you'll make sure nothing will change." Gray included that so that Fawcett would have an ideology against which to rebel. It's one of many moments when we see him as a force for positive change.
"I tried to have that thread throughout the film," Gray says. "As he goes on, he loses his sense of place and rank. That drive to get glory, that really falls away. The last third of the film becomes about reuniting with his son, whose life he basically passed over up to that point. I saw the film not having [the white savior angle] at its core at all.
"I have no idea how people perceive it, but I think I licked that," Gray adds. "I think I licked the idea that it might be about the white man's burden."
Follow Matt Prigge on Twitter @mattprigge