People for the Ethical Treatment of Animals (PETA) told Metro exclusively that at least 13 K9 officers died as a result of being left in a hot car so far this year, already surpassing 2016's K9 officer fatality numbers.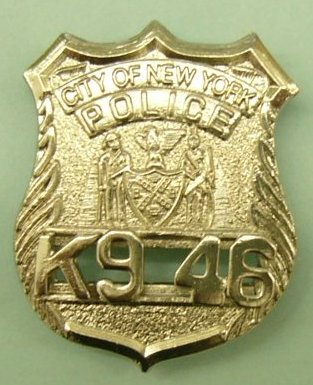 Of the 13 K9 officer deaths, two resulted in criminal charges, four more handlers were fired and one was suspended. The word is out that hot cars kill. According to PETA, on a 78-degree day, the temperature inside a parked car can reach 120 degrees in just minutes, and on a 90-degree day, the car becomes an oven with temperatures as light as 160 degrees in less than 10 minutes.
In Georgia in 2012, K9 officer Sasha died after her handler left her in his SUV over the weekend. Sasha clawed through parts of the seats, bit through seatbelts and tore off the rear-view mirror trying to escape.
On #NationalDogDay we would like to say thank you to all of our outstanding & hardworking #canine partners assigned to #NYPD ESU K9.??? pic.twitter.com/2rL4ZN1DHG

— NYPD Special Ops (@NYPDSpecialops) August 26, 2017
Two years later in South Carolina, K9 officer Emma died after she was left in her handler's car for 90 minutes. The car was running, but the air conditioning malfunctioned and Emma died from heat exhaustion.
Some police departments, like those in Philadelphia and New York, use high-tech heat-alert systems in the K9 cars. When the temperature soars, the system kicks in and automatically triggers an alarm. Also, the officer assigned to the K9 is paged, the car engine is started and the windows are rolled down.
"There are certainly agencies across the country that don't use the systems, or don't use them properly," a spokesman for PETA told us, "otherwise there would never be reports of K9s dying in hot cars.
"We suspect that most, if not all, large cities have the systems in place, even if only to protect their financial investment in the dogs. Agencies without them lack typically them because of budgetary concerns, even though they cost much less than the tens of thousands of dollars it costs to purchase, feed and maintain a K9 officer."
Boston police officers carry Narcan for their drug-sniffing K9 officers in case the dog is exposed to opioids during a search or investigation, but Metro was unable to confirm if BPD uses heat alarm systems.