The New York Mets finally called up infielder Jeff McNeil on Tuesday to offer some kind of deviation from the tired combination of veterans Jose Reyes or Jose Bautista attempting to play third base.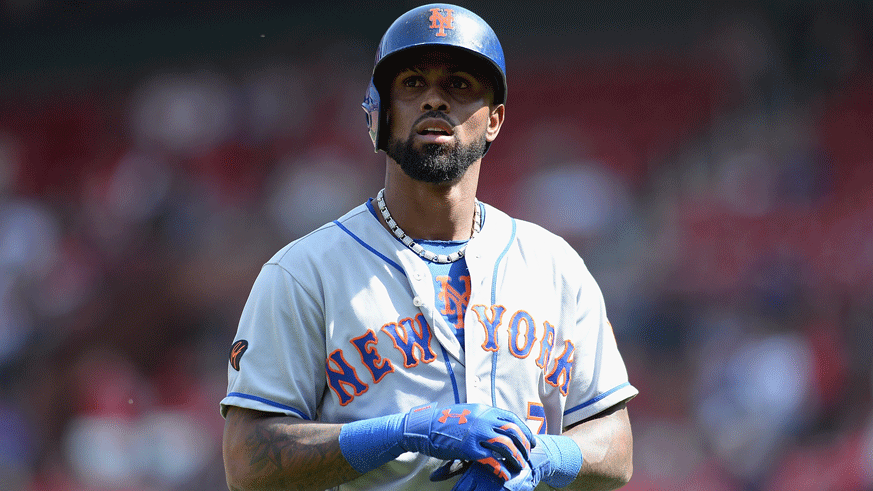 Despite the Mets season being seemingly over already, the organization seemed content to roll out the likes of the 35-year-old Reyes and 37-year-old Bautista, both well past their prime and offering little to a punch-less lineup. 
It's one thing to lose with youngsters, which there are a few with the likes of Amed Rosario, Brandon Nimmo and Michael Conforto constantly being showcased in Mickey Callaway's lineup. But the first-year Mets manager has been forced to start the aforementioned vets because he really did not have much else on his MLB roster.  
McNeil isn't exactly a spring chicken at 26 years old, but he has been ripping things up in triple-A Las Vegas after getting promoted from double-A Binghamton. In a combined 88 games, he's hitting .342 with a .411 on-base percentage, 19 home runs and 71 RBI. 
Apparently, that wasn't worth a promotion to the majors until late July with the team already out of contention. 
Where could Jeff McNeil play in the majors?
Regardless, there will be no problem fitting him in the Mets infield. With Todd Frazier still on the disabled list, McNeil could immediately slot in at third base for the time being and relegate Reyes and Bautista to the bench. If the team trades Asdrubal Cabrera, which is a very real possibility after the market for him picked up this weekend, then the Mets could shuffle McNeil between the hot corner and second base. 
A corresponding roster move has not been made as of yet. At this point though, the Mets shouldn't stop there. 
First baseman Peter Alonso, who received national attention after hitting a monstrous home run in the Futures Game during All-Star weekend, has hit 24 round-trippers with 83 RBI between double-A and triple-A this season.