The New York Mets are looking to be proactive should they do the unthinkable and trade starting pitcher Noah Syndergaard. 
SNY's Andy Martino reported on Monday that new general manager Brodie Van Wagenen and Co. are doing their due diligence on the free-agent market, that includes notable names like Dallas Keuchel, Patrick Corbin, J.A. Happ and Nathan Eovaldi. 
On the surface, trading Syndergaard would be a huge blow to the Mets, who assured fans that they are working to improve in 2019. Trading away one of the most talented right-handers in the game today doesn't exactly match up with those sentiments. 
However, trading the 26-year-old would yield a return of prospects or established major leaguers that could address other positions of need within the clubhouse. On Sunday, we talked about the idea of Syndergaard bringing a return of talents like San Diego Padres top prospect Fernando Tatis Jr. or Chicago Cubs star Kris Bryant. Both can play third base and bolster the left side of the Mets infield in a big way. 
The signing of a big-name pitcher should a deal happen will help soften the blow of losing Syndergaard. 
Keuchel will be keen to prove that he can regain his form from the 2015 and 2017 seasons. He won the AL Cy Young Award in 2015 after going 20-8 with a 2.48 ERA before posting a 14-5 mark and 2.90 ERA two years later. 
Corbin is coming off a career year with the Arizona Diamondbacks (11-7, 3.15 ERA), the 29-year-old lifelong Yankees fan being pursued by the Mets crosstown rival as one of their top priorities.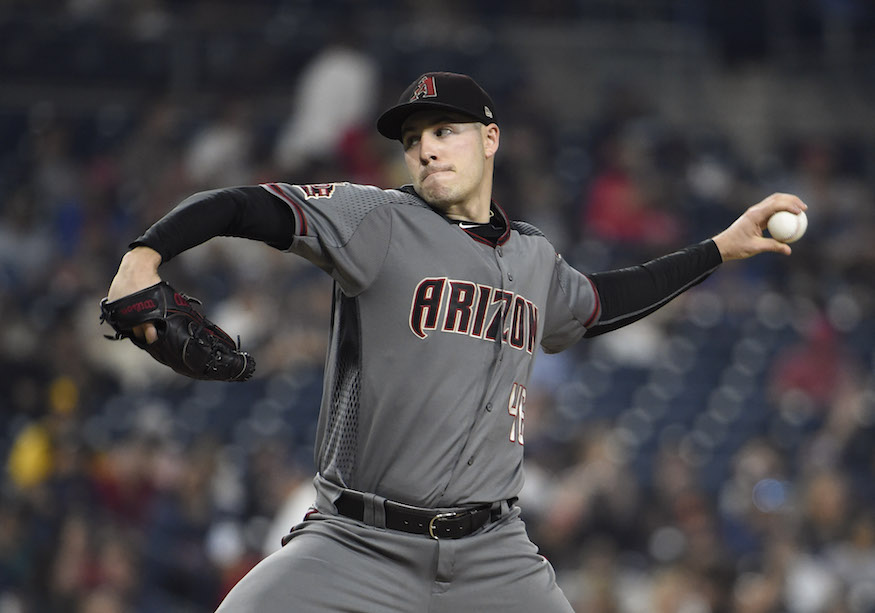 Happ is also a candidate to be re-signed by the Yankees after a stellar second half of the 2018 season. After being acquired from the Toronto Blue Jays at the non-waiver deadline, the southpaw went 7-0 with a 2.69 ERA. 
Eovaldi used a heroic postseason performance with the Boston Red Sox to set him up for a handsome payday. The oft-injured righty found his stuff at the perfect time on the game's biggest stage as he helped the Sox win their fourth World Series since 2004. 
None of those arms though hold the same promise or capabilities of Syndergaard, which means the Mets would have to be blown out of the water by a deal for Thor in order to seriously pursue any of these free-agent options.