Election Day is Tuesday, but thanks to early voting in Massachusetts, 584,000 residents have already cast their ballots according to Secretary of State William Galvin, providing clues to the expected total voter turnout this year. 
That early voter turnout is less than the 2016 election, which was also the inaugural year of early voting in Massachusetts. In 2016, more than a million Massachusetts voters cast their ballots ahead of election day.
Early voting for the 2018 election began Oct. 22 and extended to Nov. 2.
Fifty five percent of those early voters in Massachusetts were unenrolled, per Galvin's office. Thirty six percent were Democrats and 9 percent were Republicans.
In addition to early voting, more than 124,000 voters have applied for absentee ballots for the 2018 election.
Overall, Galvin expects at least 2.4 million Massachusetts voters to cast ballots in the November 2018 election. This figure includes early voting and absentee ballots.
That projected turnout is over half of the total Massachusetts electorate. There are currently 4,574,967 registered voters across the commonwealth.
Still, the expected voter turnout is higher than the last midterm elections. In 2014, about 2.2 million Massachusetts residents voted — a just over 50 percent voter turnout. For the 2016 presidential election, 3.4 million Massachusetts voters made it to the polls, a 75 percent turnout.
Midterm elections and expected voter turnout nationwide on Election Day
Nationwide, more than 30 million Americans participated in early voting for the 2018 midterm elections. For some states, that's double the 2014 early voting numbers, pointing to high voter turnout for the midterms.
The 2014 midterm election turnout was the lowest nationwide in 70 years, with just 37 percent of eligible voters showing up to the polls.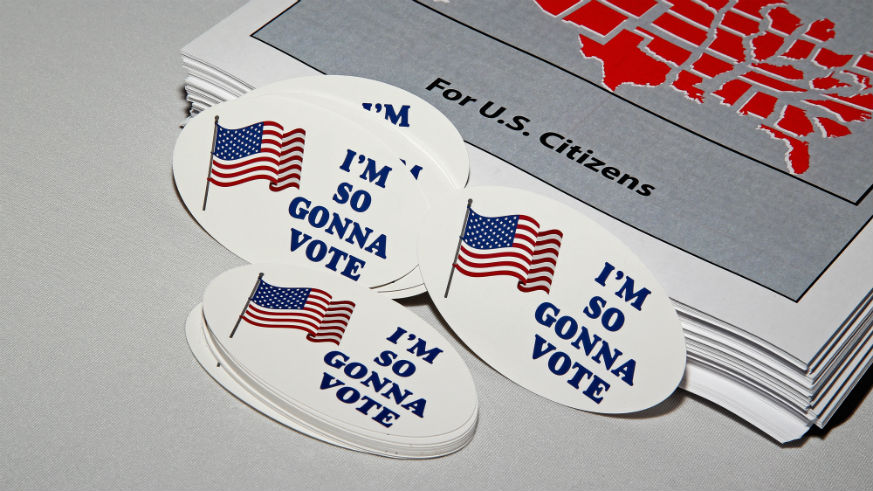 Though voter turnout nationwide isn't expected to be on par with the 2016 presidential election (in which about 60 percent of voters cast a ballot), it's expected to be a huge increase from the last midterms, especially in states with competitive congressional races. Voter turnout nationwide could approach 50 percent, experts say.
For Massachusetts, the expected midterm turnout isn't a huge increase from 2014, but that's because the commonwealth doesn't have as intense races, Galvin said. Many areas across the state don't have legislative contests, he noted. No Massachusetts races would flip any House seats.