More often than not, stand-up comedy is an art form that requires its practitioners to pay close attention to how their audiences are reacting. Did they think the joke was funny? No? Then why not? Translated to scripted TV, these same questions plague stars Pete Holmes, Jamie Lee and the rest of the writers and comics who work on HBO's Crashing. Obviously, these are two very different kinds of storytelling, but with Crashing season 3, Holmes and company just want to make sure they're paying attention.
Pete Holmes, Jamie Lee talk Crashing season 3
"There are certain jokes and situations that just require you to pay more attention," Holmes tells Metro. "I used to have this joke, which we actually used for Crashing this season, that was about having phone sex with a girl I was dating. The joke didn't work unless I had this level of hyper-consciousness about how awkward and bad this sounds to the audience. I had to let them know that I knew they hadn't come here to listen to me talk about things like that. I had to address it in the joke itself. Otherwise, it didn't work. So you just have to pay attention to things like that."
It's an especially relevant attitude considering the recent return of Louis C.K. to the stand-up stage after he admitted to masturbating in front of several women without their consent in 2017. Since his admission, the once-popular comedian has returned to work from a brief hiatus that, despite his more dedicated fans, has stirred controversy among critics and audiences alike. This is especially the case since, according to witness accounts of Louis's sets, he hasn't addressed the matter at all.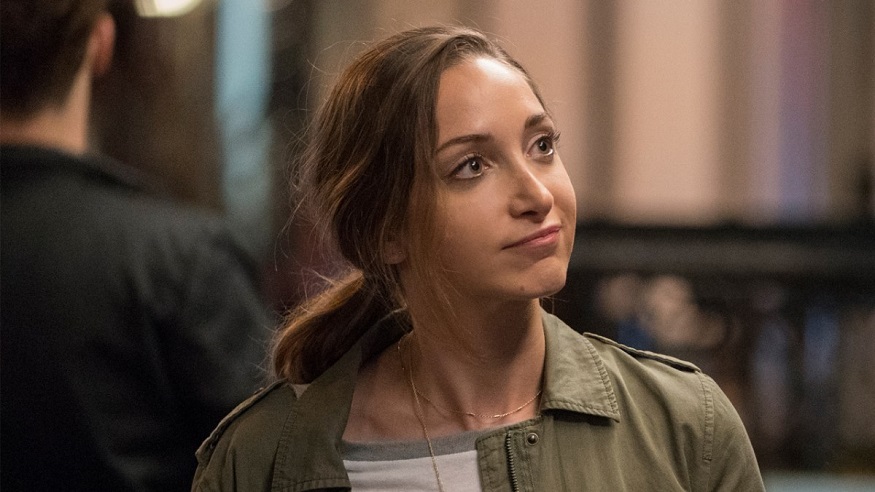 Crashing season 3, however, is taking the exact opposite approach. In fact, as Lee tells Metro, Holmes and executive producer Judd Apatow were adamant that comedy's current crisis be addressed this season.
"We definitely have a storyline with my character Ali this season in which she's performing one weekend at a club where a male comedian there really goes out of his way to make her feel small and belittle her," she says. "She does end up triumphing over him and the situation, but I do think that when we were writing it, there was a lot of conversation in the writer's room about how to portray that experience accurately. It's something I've definitely gone through as a working comic. To their credit, Pete and Judd did a really good job of wanting to nail the story's accuracy. They really want to pay attention to these more sensitive storylines."
As quick as Lee is to commend Holmes and Apatow, she also deserves plenty of credit for steering Crashing in the right direction. A longtime collaborator of Holmes's, the comedian has been working with a core group of writers and producers since the show's first season. She didn't initially intend to become Ali Reissen, a fellow comic and former love interest of Pete's onscreen alter ego, in season 2, but she's glad it happened. She's also happy that Crashing it endeavoring to stay relevant.
"I think my biggest goal is for us to be making television that is relevant," says Lee, who's in the middle of planning a show based on her book Weddiculous. "We're not making Game of Thrones or anything like it. This is real life. So the more that we can use our show as a platform for commenting on what's actually going on in comedy — what's going on for women and men in comedy — the closer we can be to the reality of the situation. The audience actually seems to respond to this more often than not."
Crashing season 3 release date
Crashing season 3 premieres Sunday, Jan. 20 at 10 p.m. ET on HBO.