Glamorous, disabled, Communist, free spirited, non-binary — Frida Kahlo was all of these and something even more ethereal, a brief but incredible life on full display at the Brooklyn Museum's new exhibit Frida Kahlo: Appearances Can Be Deceiving.
Gathering over 300 objects, many of them from Kahlo's home Casa Azul in Mexico and on view in the U.S. for the first time, the exhibit takes in the full story of one of the 20th century's most celebrated female artists in all her complex and complicated splendor.
"An in-depth look at the work and life of Frida Kahlo was long overdue in New York," says Anne Pasternak, director of the Brooklyn Museum. "Frida's story is one of courage that speaks profoundly and powerfully to us even today."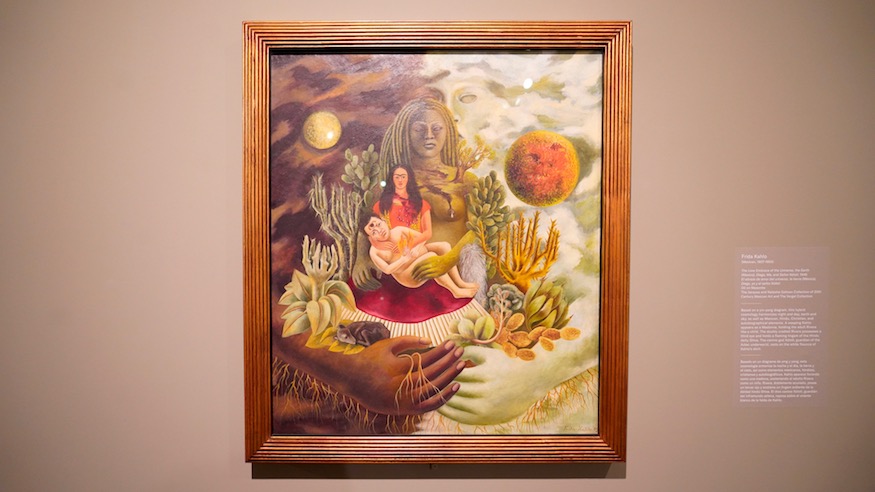 Seeing Frida Kahlo in full at the Brooklyn Museum
Spanning four galleries, Frida Kahlo's story unfolds thanks to her compelling beauty and personality that captured the attention of people throughout her life. There are intimate family portraits by her photographer father Guillermo Kahlo, a German immigrant to Mexico, from Kahlo as a little girl receiving her first communion to a teenager who wore a man's three-piece suit for a family photo at age 19.
Born in 1907, Frida Kahlo didn't intend to become an artist until a horrific traffic accident in 1925 left her confined to bed during a lengthy recovery and ended her education to become a doctor. Out of boredom, she took up a paintbrush, sometimes using a mirror to create her works as her movements were restricted by braces and corsets. Several of these, like the colorful Tehuana outfits she was known for, are also on display, painted and decorated like the rest of her wardrobe.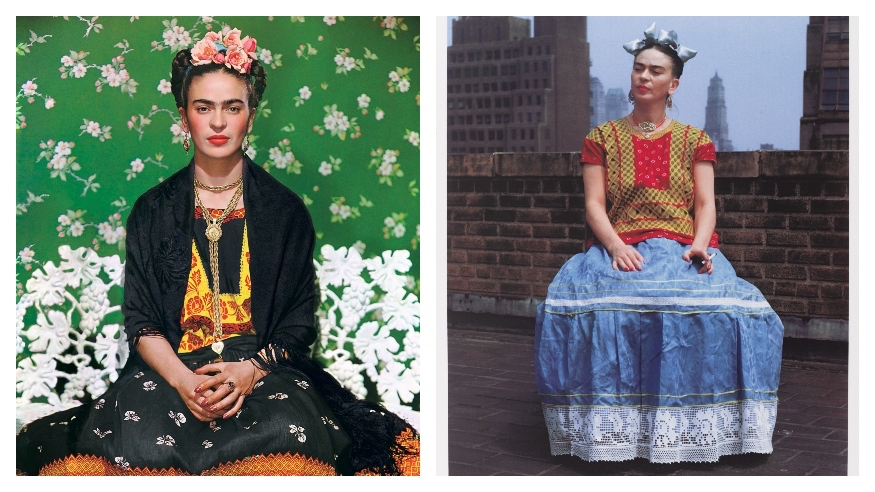 The exhibit covers a lot of history, from Kahlo's Communist efforts to her unhappy marriage to Diego Rivera, her long on-again, off-again love affair with Hungarian-American photographer Nickolas Muray, whose iconic portraits of Kahlo appear throughout in the exhibit.
He lived in New York, where Kahlo visited several times, including for an exhibition of her art, prompting Vogue's Bertram D. Wolfe to proclaim, "Madame Rivera seems herself a product of her art, and, like all of her work, one that is instinctively and calculatedly well composed."
Though the exhibit is named for her, Appearances Can Be Deceiving contains just 11 of Kahlo's works. But viewers are rewarded by each self-portrait — both realistic and metaphorical — as they reveal a new aspect of her, supported by intensely personal items like her makeup, perfume, clothing and even handmade toys for a baby she miscarried.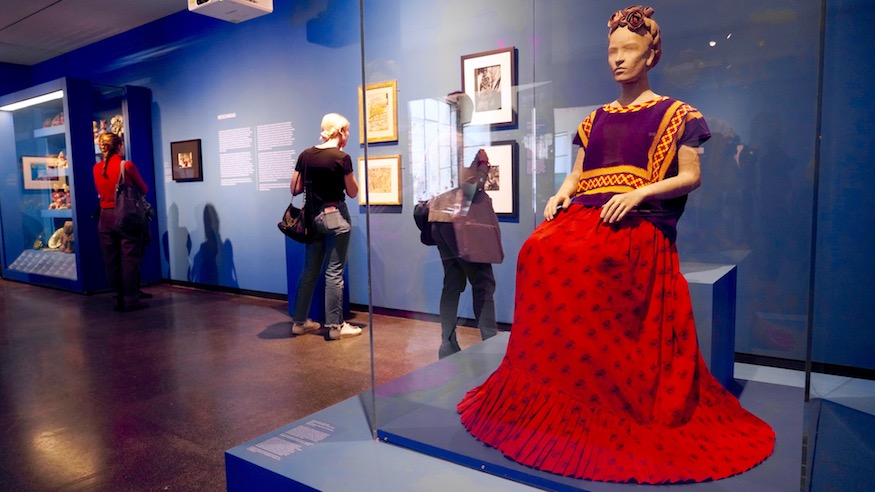 Visitors will also be introduced to Mexican cuisine and culture through special menus courtesy of Great Performances and special events including art workshops and live music. Because telling Frida Kahlo's story — that of a proud Mexican woman who also challenged conventional ideas of gender, politics and disability — also serves another purpose in our troubled moment in history.
"Museums have an opportunity to build bridges of understanding compassion and respect in these trying and troubled times," says Pasternak. "The time is now to spotlight Mexico's history, tradition and culture."
Frida Kahlo: Appearances Can Be Deceiving is open Feb. 8-May 12 at the Brooklyn Museum, 200 Eastern Pkwy., Prospect Heights. The exhibition is open seven days a week; tickets are $20-$35 depending on the day and time; brooklynmuseum.org