It's the golden age of nostalgia all over the entertainment world, and this season it's the 1990 film Pretty Woman getting a splashy musical adaptation at Broadway's Nederlander Theatre. Could the producers have chosen a movie whose themes are more problematic in the year 2018? Not likely, and as a result the Pretty Woman musical is the most misguided in recent Broadway history.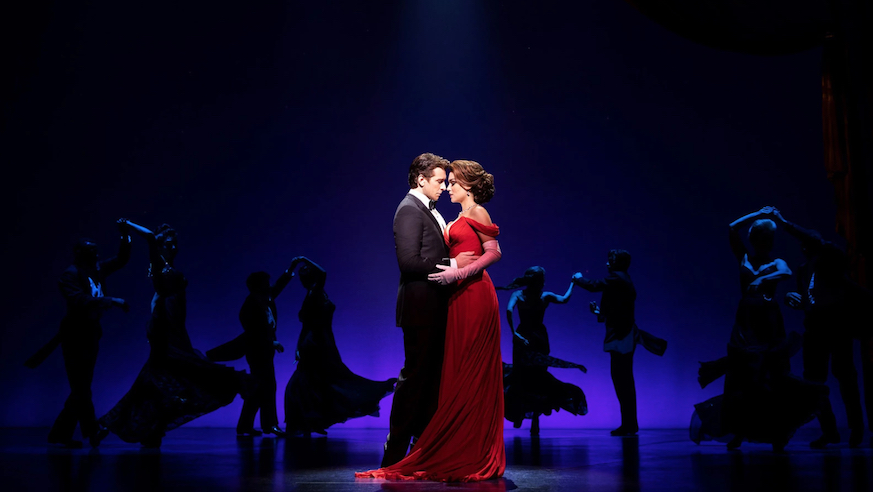 In 2018, Edward is the villain not the hero
Edward has nice suits, gobs of money and — that makes him the knight in shining armor, right? Except when iconic companies like Toys 'R' Us are being bought in bad faith and its workers laid off without severance, it's white-collar executives like Edward (Andy Karl) who buy distressed companies only to liquidate their assets who need redemption, not Vivian. That he's still allowed to be the hero is absurd, and all that is before you remember he's a serial womanizer who works late and brings his dossiers home to fall asleep to at night.
There's a serious #MeToo issue
"Welcome to Hollywood, what's your dream?" asks Happy Man, the show's narrator who sells maps to the stars' homes on Hollywood Boulevard among the sex workers. The show inexplicably remains set in 1990, but this is 2018 and he may as well be Harvey Weinstein, the studio executive on trial over accusations of sexual misconduct by several actresses. The message that all women have to offer in exchange for their dreams is sex could not be a less appropriate message in the #MeToo era.
Women in 2018 don't believe in fairy tales
Even Disney princesses are rescuing themselves these days, so why is Vivian still dreaming of a prince climbing a tower to save her? She may not have had walking Hollywood Boulevard on her wishlist of careers, but she's also entirely directionless, a "bum magnet" for bad men and working whatever jobs she can find because she dropped out of high school in the 11th grade despite making good grades. Modern women aren't waiting for a man to come along and make their problems go away with money, yet that's what Pretty Woman is telling them to dream for.
There's no romance in this Pretty Woman
"There's something about her" is the line Edward keeps repeating to himself, and he never does figure out what it is about Vivian that makes him fall in love. He keeps calling her beautiful, which is fine if not particularly deep of him, but he also tries to leverage her presence to keep a client meeting from getting uncomfortable and explicitly tells her that he hired her "so I could focus on business." Way to sweep a girl off her feet.
Meanwhile, Vivian's big solo number Anywhere But Here contains the line "No more landlord, no more rent, just a place of my own where I'd be content." Has there ever been a clearer cry for a sugar daddy? And in their week together, it's obvious her future would involve babysitting this man-child who doesn't take proper care of himself and going to parties with his colleagues and their catty wives whom he doesn't know and who don't care about him. Wow, if that's not a reason to latch onto a fella, I don't know what is.
Stop infantilizing grown women
Samantha Barks can belt a song as Vivian but plays the character as naive, always somewhere between nervous and overenthusiastic, and ends up coming off as way too young for the audience's comfort. Then there's the tactless hotel manager who settles on Vivian being Edward's "niece" before agreeing to help her shop. All of which saps any romance from the intimate scenes. The way Vivian holds out condoms like lollipops for Edward to choose a color, as if he's the one about to suck on something — in fact, every time she gets on her knees or is hoisted up on the piano (what musician has sex on a Steinway baby grand?!) is cringe-worthy because of the character's perceived innocence.
Even just a little believability would've been nice
Rom-coms always require some suspension of disbelief to make the story work, but the level of absurdity in the Pretty Woman musical is impossible to reconcile. But a Hollywood Boulevard sex worker who dreams of being a cop, as Vivian's best friend Kit does? Vivian working service jobs all her life (behind a counter and otherwise) but being unable to stand up to a couple of catty saleswomen? And her "plan" after leaving Edward is moving to San Francisco? The musical inexplicably remains set in the late '80s, but with endless headlines about drugs, the housing crisis and homelessness in San Francisco right now, this rang particularly ridiculous.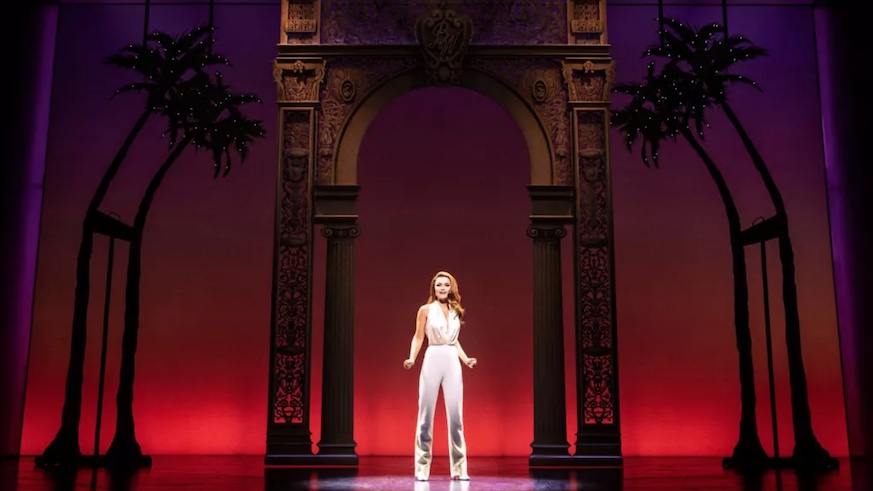 The soundtrack is a mess of cliches
Pop stars like Duncan Sheik (Spring Awakening) and Cyndi Lauper (Kinky Boots) have managed to write great musicals. But maybe writing pop ballads since 1980 has left Bryan Adams, who wrote the Pretty Woman score and lyrics along with longtime collaborator Jim Vallance, incapable of expressing a romantic thought without cliches. That's the only explanation for lines like "Darling you look beautiful tonight / Can't remember seeing anything more right" and "You and I we got something going on / you and I, how could this be wrong?"
Your hostility toward sex workers is showing
The point of the "hooker with a heart of gold" trope is that sex workers can be good people worthy of love despite selling their bodies (but not their dignity!) Yet Pretty Woman — the book of the musical was written by the original screenwriter J.F. Lawton and director Garry Marshall — opens with a dead hooker whose body had been left in a dumpster. But nobody cares because she was a crackhead, Kit says, as if that's supposed to be reassuring. So not everyone deserves redemption then, good to know.
It gained nothing by becoming a musical
Turning movies into musicals can make for great theater. Mean Girls is the hottest new show of the 2018 season so far, and last year's charmer Groundhog Day won Olivier Awards for Best Musical and Best Lead Actor (for Andy Karl) in London, even if it was then wrongly ignored by Broadway crowds.
Both of those musicals managed to tell more of the original story, which is the point of any transformative work. Whether it's getting inside the feelings of its leads, giving supporting characters a chance to shine or exploring the world of the story, there should be a reason for the actors to burst into song — and in Pretty Woman, there just isn't.