With the weather finally holding out to point where it seems like March will be leaving like a lamb rather than a thunder-snowing lion, we still have one last weekend and an April fools day to be randomly pummeled by atrocious weather. At least, for now, we know that the beginning of every month means we will have a fresh crop of movies to stream on Netflix to help us forget about the nightmarish hellscape outside. Here are some of our top picks of the best new movies on Netflix for next month. 
The best new movies on Netflix, April 2018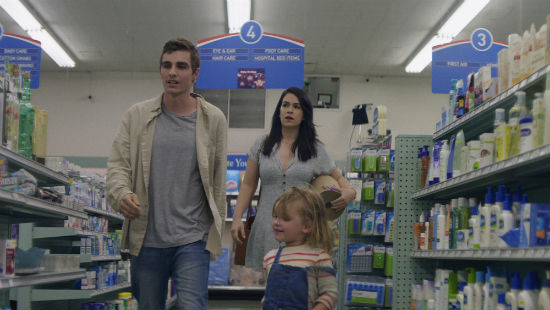 [Photo: Netflix]
1.) 6 Balloons (2018)
Starring: Abbi Jacobson, Dave Franco
Directed by: Marja-Lewis Ryan
Written by: Marja-Lewis Ryan
Length: 1hr, 14min
Rotten Tomatoes: 100%
Available on Netflix: April 6th
This new Netflix Original movie from writer-director Marja-Lewis Ryan is already picking up rave reviews from critics and is currently toting a spotless 100% rating on Rotten Tomatoes. The movie stars Broad City's Abbi Jacobson and Dave Franco as brother and sister who spend the night driving Franco's character to a detox center for his heroin addiction that has spiraled out of control. The movie looks absolutely intense and will surely hold breakout performances for both Jacobson and Franco. 
File under: The best new movies on Netflix to watch when you need to when you really need to feel good about your life.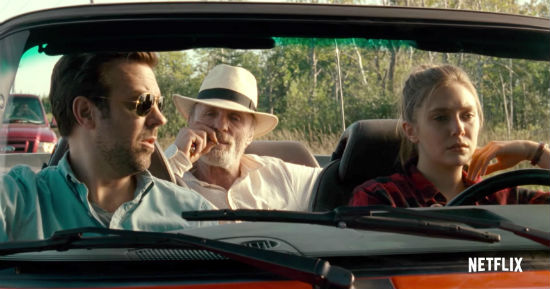 [Photo: Netflix]
2.) Kodachrome (2017)
Starring: Ed Harris, Jason Sudeikis, Elisabeth Olsen 
Directed by: Mark Raso 
Written by: A.G. Sulzberger (based on his article), Jonathan Tropper (screenplay)
Length: 1hr, 41min
Rotten Tomatoes: 75%
Available on Netflix: April 20th 
The Netflix studio machine continues to push out original films with some serious star power, and 2017's "Kodachrome" is no exception. The film stars Ed Harris as a dying photographer and Jason Sudeikis as his neglected son. The two take a cross-country road trip to the eponymous photo studio before it closes. The always welcome Elisabeth Olsen co-stars as Sudeikis' love interest and from the trailer alone, this movie looks like it will be full of moments that you can blame your watery eyes on your roommate dicing onions in your apartment. 
File under: The best new movies on Netflix to watch when you need to sort out your family issues from your couch.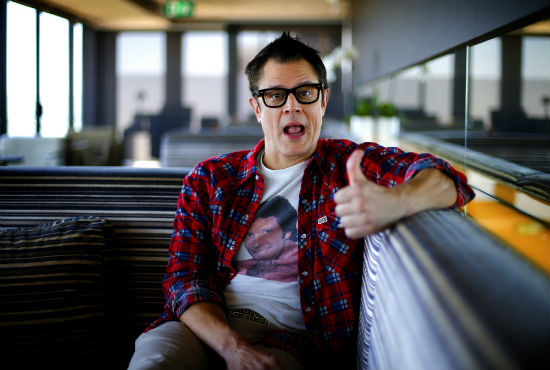 [Photo: Getty Images]
3.) Jackass 2.5 (2007)
Starring: The whole Jackass gang. 
Directed by: Jeff Tremaine 
Written by: Writing? 
Length: 1hr, 4min
Rotten Tomatoes: Audience score: 52%
Available on Netflix: April 1st
Critics, be damned. Bot the Jackass movies and the show were groundbreaking in the realm of slapstick comedy and still hold up as they provide some of the best primally gut-busting laughs you can get. "Jackass 2.5" is the companion piece to Johnny Knoxville and the rest of the gang's magnum opus, "Jackass 2", and proves that some of the stunts they pulled that ended up on the cutting room floor were just as good, if not better than the ones that made the film. Just don't watch it while eating something. 
File under: The best new movies on Netflix to watch when you want to gross out your friends.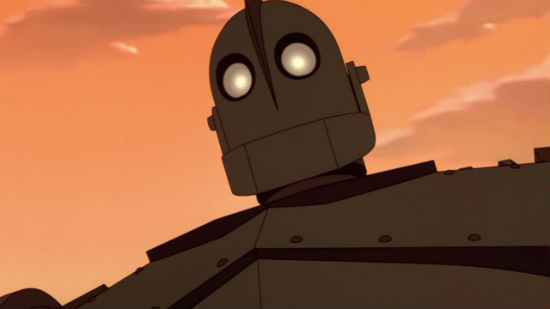 [Photo: Warner Bros Pictures]
4.) The Iron Giant (1999)
Starring: Eli Marienthal, Harry Conick Jr., Jennifer Anniston, Vin Diesel 
Directed by: Brad Bird 
Written by: Brad Bird, Brent Forrester, Tim McCanlies, Ted Hughes (based on his book)
Length: 1hr, 26min
Rotten Tomatoes: 96%
Available on Netflix: April 1st 
As far as this reviewer is concerned, "The Iron Giant" is one of the best-animated movies of all time and one of the best times you can have watching a movie, period. The metaphor it presents about the evils of man and the military-industrial complex is never beaten into your skull and even though the movie is about a big robotic creature, it has more than enough heart to spare. 
File under: The best new movies on Netflix to teach your kids valuable lessons about the evils of war. Oh, and Vin Diesel plays the Giant!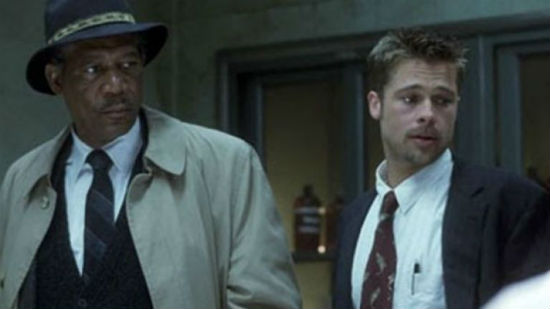 [Photo: New Line Cinema]
5.) Se7en (1995)
Starring: Brad Pitt, Morgan Freeman, Gwyneth Paltrow 
Directed by: David Fincher 
Written by: Andrew Kevin Walker 
Length: 2hr, 7min 
Rotten Tomatoes: 80%
Available on Netflix: April 1st 
Are there any other movies out there that created as bleak a mood as David Fincher's classic thrill "Se7en"? The story follows two detectives, played by Brad Pitt and a never-better Morgan Freeman, who hunt down a serial killer who marks each of his victims with one of the seven deadly sins. If you've never seen it — or heard any spoilers about it's ending — watch and be ready to clench your fists hard enough to make diamonds from coal with the film's white-knuckle tension.
File under: The best new movies to watch on Netflix for when you need to know WHAT'S IN THE BOX????