When it comes to the scariest cities in the U.S., bus service FlixBus compiled a ranking of the top 100 places, and maybe your hometown made the cut.
Of course horror isn't for everyone. Perhaps NYC's Village Halloween Parade is more your scene, or you'd rather not have the bejeebers scared out of you and, instead, would gladly sit at home watching Hocus Pocus with a heavy helping of candy corn.
Psychiatrist and horror author Steven Schlozman, MD, told Metro last year that "most of what scares us are things that look familiar but aren't familiar" in movies, haunted tours, what have you.
"It's the notion of pattern recognition," he explained, and asking yourself why you're scared in the first place.
"Our brains are tickled by that. We love that because, from a very early age, we figure out how to recognize patterns," Schlozman continued, adding that for those who never question why something scares them, watching scary films or walking through the spookiest cities in America isn't of interest.
I, for one, don't like being scared. Not in the slightest.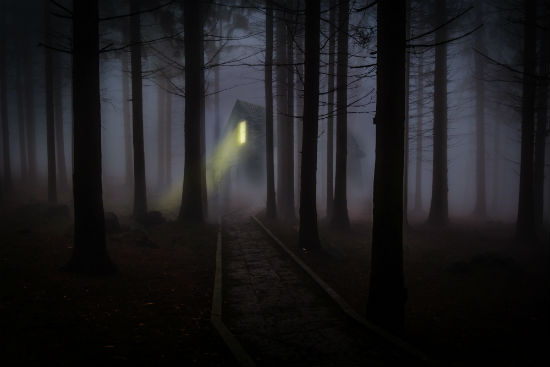 FlixBus' scariest cities in the U.S. 2018: Results
To find the scariest cities in the U.S., FlixBus analyzed over 100 locations based on three factors using Google Maps, Yelp and TripAdvisor: haunted houses, spooky tours and Halloween parades.
The ones that made the list were the places with the most sites or events per capita.
For instance, Houston, Texas reportedly has the largest number of haunted places but not the most per capita and ends up 80th on the top 100 list.
"We've pulled together the spookiest cities ranking to give our customers the chance to plan their Halloween with experience at the forefront," Pierre Gourdain, Managing Director of FlixBus USA, said in a news release statement.
The top three scariest cities per capita are Gettysburg, St. Augustine and Salem, which is among one of the most haunted places in New England.
At the bottom of the list is Chandler, Arizona. 
Click through the gallery above for the top five scariest cities in the U.S. according to FlixBus data.
And, for the full top 100 haunted cities, click through to flixbus.com/spooky-cities-ranking. Go get your spook on.