Bring on the Guinness and layer on the green because St. Patrick's Day 2018 is almost here, ladies and gents.
Since February is noticeably the shortest month out of any season, it seems that just when we've finished our boxes of Godiva, or fully recovered from any Valentine's Day fails experienced on Feb. 14, it's time to embrace the St. Patty's Day spirit.
No matter the year, St. Patrick's Day always occurs on March 17, and the holiday is observed in remembrance of St. Patrick (duh), the patron saint of Ireland who died on that day.
It's a global phenomenon — a religious and cultural celebration from Boston to London that features jubilant parades, spectacular food and, if you're lucky, lots of shamrocks.
And don't forget the drinks.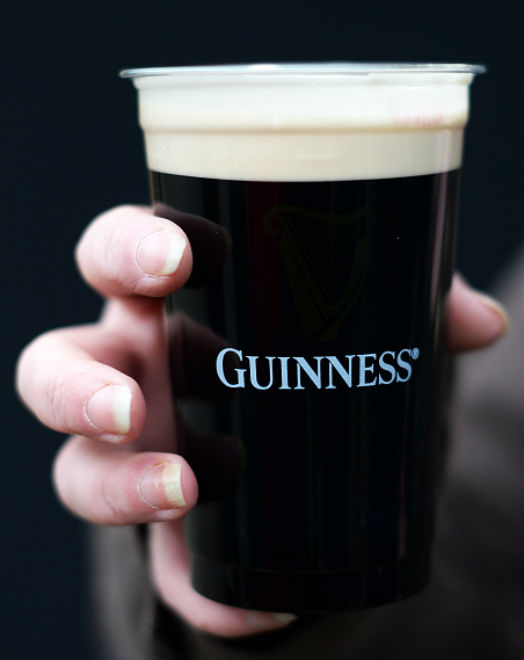 According to WalletHub, around 56 percent of Americans planned on celebrating St. Patty's in 2017, and the holiday is ranked as the 4th most popular drinking day of the year behind New Year's Eve, Christmas and Fourth of July.
In fact, an estimated 13 million pints of Guinness were predicted for consumption worldwide during last year's festivities.
That's a whole lot of beer. But if you're anything like me, and you don't want to go all out with the booze, there are tons of food pairings to wash down the brewskis and keep you fueled on St. Patrick's Day 2018.
When is St. Patrick's Day 2018?
Last year it was on a Friday, but this year it lines up perfectly with the weekend: it's happening on a Saturday. Must be the luck of the Irish. 
So mark your calendars for Sat. March 17, go pick up a McDonald's Shamrock Shake (because you know you want to) and check back in with Metro for the best places to go in Boston, Philly and NYC on St. Patrick's Day 2018, which we'll be covering the next few weeks. In addition, stay tuned for parade information you won't want to miss.