Dorothy Bruns, the driver charged in the March Park Slope crash in which two children were killed, has been found dead, according to NYPD.
Police confirmed that Bruns, 44, was found unconscious in her Staten Island home on Monday. There were no obvious signs of trauma and EMS on scene pronounced Bruns dead.
The medical examiner will determine the cause of death, an NYPD spokesperson said.
According to multiple reports, Bruns died of an apparent suicide. She was found in her apartment with bottles of pills, a police sources told the New York Daily News, and a note that said she was "tired of living like this."
Park Slope crash was 'terrible afternoon' for community: de Blasio
Bruns was facing up to 15 years in prison for the Park Slope crash in which she allegedly blew through an intersection at Ninth Street and Fifth Avenue, hitting Abigail Blumenstein, 4, Joshua Lew, 1, their mothers Lauren Lew and Ruthie Ann Blumenstein and a male pedestrian.
The two children were killed at the scene. Ruthie Ann Blumenstein, a Tony-award winning Broadway actress known by her stage name Ruth Ann Miles, lost her unborn daughter due to the injuries two months after the crash, in May. She had been 39 weeks pregnant.
Bruns was charged with second-degree manslaughter, criminally negligent homicide, reckless endangerment, third-degree assault and related charges.
After the Park Slope crash, Bruns had told first responders that she had suffered a seizure, which caused her to accelerate through the red light and into the intersection.
Bruns had recently had two strokes, according to police, and a neighbor said she has multiple sclerosis, which can cause seizures. Evidence cited by Brooklyn District Attorney Eric Gonzalez showed Bruns had two other seizures immediately following the crash.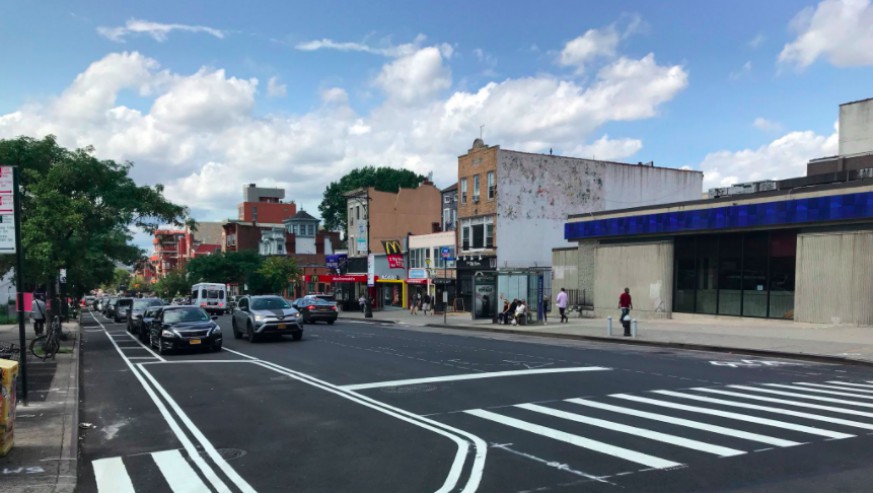 The intersection at which the Park Slope crash occurred has since been redesigned. Officials have called Ninth Street in Park Slope a "high-crash corridors" and in August, progress was being made to add a mile of protected bike lanes on the street, reduce double parking, restrict speeding and create shorter, safer street crossings. 
"To say the March crash in Park Slope hit close to home would be an understatement," said Mayor Bill de Blasio in August before touring the improved area with other officials. "We cannot undo that terrible afternoon five months ago, but these safety improvements will help prevent future tragic crashes on this busy street."