Starbucks Protein Blended Cold Brew — how does that sound? Before you click away (which you shouldn't) we promise, with a deeper dive into how they're made, they really do sound better than initially perceived. Just keep reading.
The coffee chain announced today that it's releasing its first-ever plant-based protein cold brew drinks in almond and cacao flavors.
The drinks are made with "slow-steeped Starbucks Cold Brew, alternative milk and plant-based proteins," states a news release. They're non-dairy and packed with the fuel you need to combat your hectic day.
The proteins used are reportedly made from pea and brown rice.
"Plant-based beverages, plant-based proteins are a choice that many consumers are gravitating towards," CEO Kevin Johnson said back in June, according to USA TODAY.
A Grande (16 fluid ounce) drink goes for $5.95 and clocks in at about 270 calories.
Whereas new releases like Cheesecake Frappuccinos and Avocado Blended are only offered overseas, these Starbucks cold brew protein drinks are debuting stateside. You can get them in participating stores across the U.S. and on Mobile Order & Pay while supplies last (AKA, get them before they're gone).
A Starbucks representative told Metro that Protein Blended Cold Brew beverages are available throughout the summer and fall — perhaps they'll make it through PSL season.
When asked if Starbucks would experiment with hot protein drinks in the future, they stated, "we remain focused on delighting our customers with this new cold protein beverage and look forward to hearing their feedback." 
You heard them — get to tasting!
Starbucks Protein Blended Cold Brew: Almond
The new almond-flavored Starbucks protein drink is made by blending cold brew with almond milk, almond butter, plant-based protein, Banana Date Fruit Blend and ice.
It has 12 grams of protein.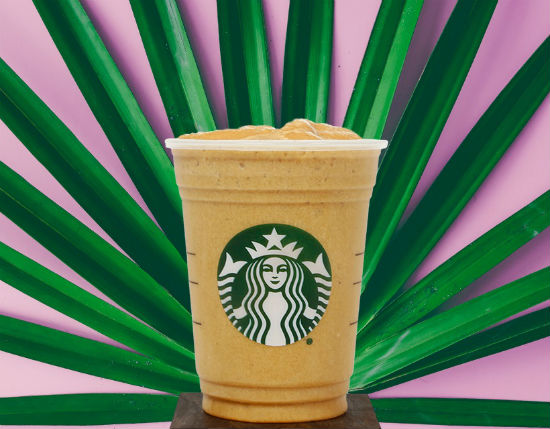 Starbucks Protein Blended Cold Brew: Cacao
The new cacao-flavored Starbucks protein drink features cold brew, plant-based protein, cacao powder, coconut milk, Banana Date Fruit Blend and ice.
This Starbucks cold brew creation has 10 grams of protein.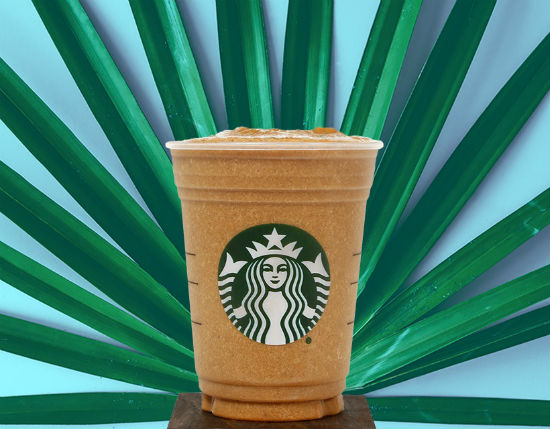 You can even make these Starbucks protein beverages your own by replacing the Banana Date Fruit blend with a whole banana, or adding an extra packet of plant-based protein. More options for customizing these drinks can be found on the Starbucks website.  
And with that, we're off to break a sweat, then fuel up on protein cold brew…from Starbucks no less.