There's so much you came to see in "Wonder Woman," which we're relived to say is very good. You came for the latest superhero movie. You came for Gal Gadot kicking ass, sometimes with a glowing lasso. You came for Wonder Woman herself, a comic book icon finally gifted with her first big movie. It's stuffed with so much stuff that you can be forgiven for not catching one of its smaller surprises: the return of the great Lucy Davis, aka the cooly exasperated secretary from the original, British version of "The Office," and who has been largely AWOL since the show's end in 2003.
Davis has a small role, with three, maybe four scenes. She's Etta Candy, another secretary, this time for a boss who's actually cool — not someone like David Brent who only thinks he is — namely, Chris Pine's dashing spy Steve Trevor. Etta handles his business in England, which winds up involving getting Gadot's Diana some appropriate (and highly impractical-for-fighting) World War I-era duds. She even has to awkwardly carry Diana's sword and shield when she realizes she can't be walking around with a sword and a shield.
Davis doesn't steal the movie, but she steals the scenes she's in. We do admit, however, that we didn't recognize her at first. We even illegibly scribbled in our notes something to the effect of, "Look up awesome British actress who plays Steve's secretary." When we realized it was Davis, we lit up.
Davis, who's now 44, should have had been a star post-"The Office," should have been every bit as prolific as Ricky Gervais and Martin Freeman. Instead she would pop up here and there: as one of our freaked-out heroes in "Shaun of the Dead"; breathing life into a thin nagging-wife role in the probably forgotten indie "The TV Set"; as one of the writing room staffers in Aaron Sorkin's short-lived "Studio 60 on the Sunset Strip." Apparently she played "Patient" in the semi-infamous Sandra Bullock-BCoop comedy "All About Steve."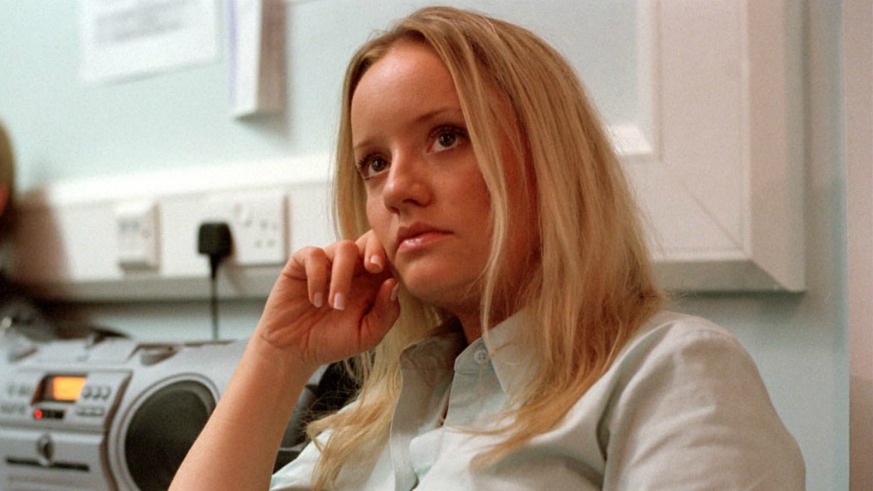 But other than that, Davis has been missing in action. Researching what's happened to her since her breakthrough role, we've learned some heartbreaking truths. In a 2012 interview with The Daily Mail, the actress talked about issues with her health and her personal life. In 2011 she split with her husband, Welsh actor Owain Yeoman. She also developed an eating disorder. She battled anorexia and bulimia, her weight fluctuating like mad, which made it difficult to find work.
"It's all to do with my life-long obsession with weight and food. I'd diet for five days, then binge eat a week's worth of food in one day. I had an insatiable craving to eat," she told the paper at the time.
Davis has been open about her eating issues, trying to normalize something most people don't like to talk about. During the press for "Wonder Woman," she's spoken about how Etta — who she describes as a "plus-sized plucky sidekick" — is a hero to her.
"Etta is unapologetically herself and I think that that's the thing that has drawn me to her the most. It took quite a while in my life to be unapologetically myself," she told Birmingham Mail.
Here's hoping we start seeing more of Davis again. Etta's almost certainly not returning for the inevitable "Wonder Woman" sequel, which will purportedly take place in the present day, not the 1910s. She is, however, already slated to star in "Kick," the directorial debut of "30 Rock" alum Scott Adsit. That's a relief. But she should be everywhere. Start with an Etta spin-off show a la Marvel's "Agent Carter." We'd watch her do anything.
Follow Matt Prigge on Twitter @mattprigge