July 31 marked J.K. Rowling's 53rd birthday — and, as it turns out, Harry Potter's 38th. This fall brings another means of celebration: it's the 20th anniversary of Harry Potter and the Sorcerer's Stone, which Scholastic published in the U.S. on September 1, 1998. To mark this holy occasion, the Harry Potter movies are returning to theaters.
This is not a drill.
Harry Potter movies in theaters
Cinemark XD is holding a nationwide Harry Potter marathon in honor of all things Hogwarts.
Dubbed Wizarding World XD Week, it will run from August 31 through September 6 across Cinemark's 141 U.S. locations (there are two in the New York area). You can view a full list of locations on the Cinemark website.
"The Wizarding World holds a special place in everyone's hearts, and we know many moviegoers experienced the magic of Hogwarts for the first time in a Cinemark auditorium," Cinemark CEO Mark Zoradi said in a news release.
"We are thrilled to welcome [fans] back to our theatres for this exclusive opportunity to relive the magic in Cinemark XD," CEO Zoradi stated. 
All eight Harry Potter movies adapted from the original books will be screened, as well as Fantastic Beasts and Where to Find Them, a spin-off and prequel to the series.
These eight Harry Potter films include:
Harry Potter and the Sorcerer's Stone (2001)

Harry Potter and the Chamber of Secrets (2002)

Harry Potter and the Prisoner of Azkaban (2004)

Harry Potter and the Goblet of Fire (2005)

Harry Potter and the Order of the Phoenix (2007)

Harry Potter and the Half-Blood Prince (2009)

Harry Potter and the Deathly Hallows: Part 1 (2010)

Harry Potter and the Deathly Hallows: Part 2 (2011)
Harry Potter movies in theaters: admission
Admission to the Harry Potter films is $5 for each movie — and you can purchase a festival pass for $25 to see all nine Harry Potter movies, though these tickets are limited. 
Festival passes come with a collectible keychain, refillable cup and commemorative badge.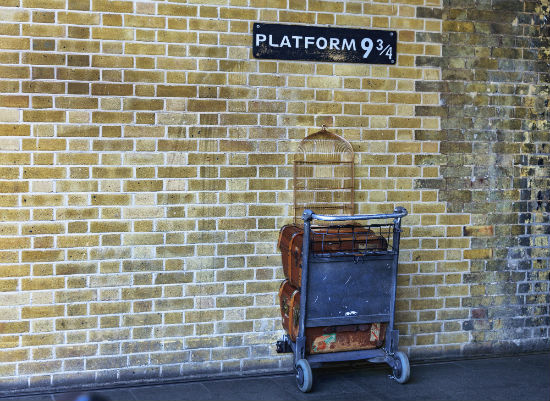 Cinemark limited the number of festival passes "to make sure that there were still individual $5 tickets available to fans that only had time to see specific Harry Potter films," Bryan Jeffries, VP of Marketing for Cinemark, told Metro in a statement. 
"The number of festival passes available is a percentage of the total seating and changes for each theatre size," he continued. "After the first weekend of sales about half of the festival passes are already sold out, but that still means there are plenty of individual tickets available. Each theatre has blocked the appropriate number to accommodate the festival pass and the individual ticket buyer[s]."
To purchase tickets to see the Harry Potter movies in theaters, head over to Cinemark's website. You can pick up festival passes and reserve seats starting August 25.
Whether you're a die-hard fan or a first-timer (we won't judge), check it out — because there's nothing like a Harry Potter marathon in a room full of muggles who, at the end of the day, 100 percent believe in the power of magic.