Warm weather is not a problem when you've got an ice cold treat. Win at summer at NYC's best ice cream shops.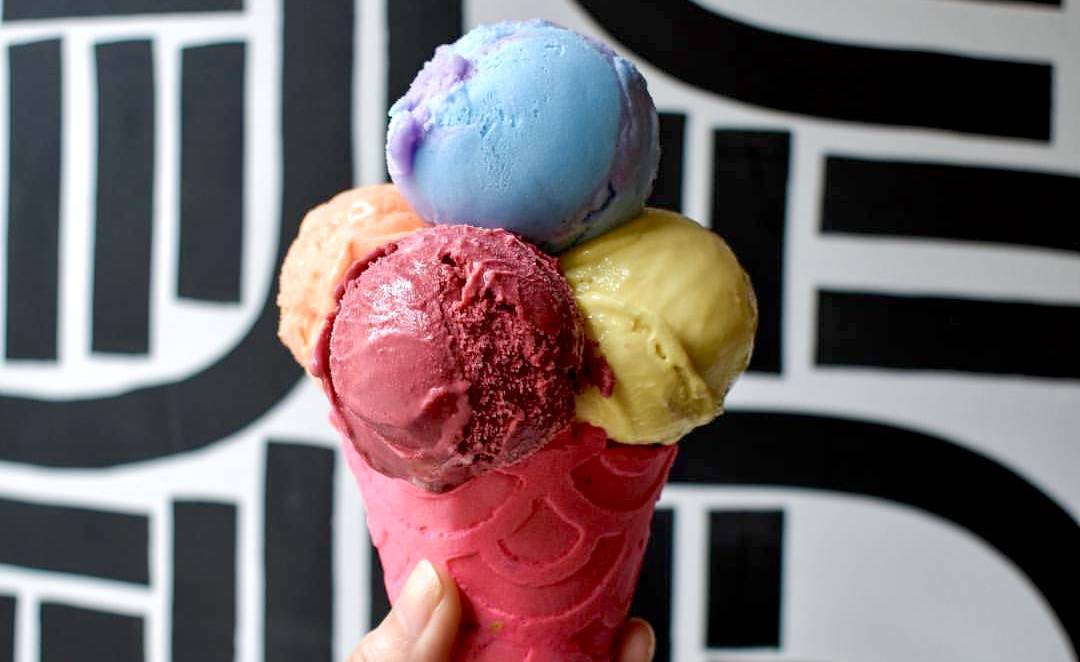 Ice & Vice
Where else are you going to find ice cream made with ingredients like Swedish Fish Fluff and Vietnamese Coffee with names like Bath Salts and Gold Digger? Only at Ice & Vice, which has been shocking and aweing tastebuds since 2015, and it's worth visiting often — they're notorious for small-batch flavors that are there one day, gone the next. They've even gone political with a pop-up in Times Square for the summer. 221 East Broadway
Morgenstern's
Think of a fine dining restaurant willing to take changes, and you've got a sense of Nicholas Morgenstern's approach — think a super-strength mint chip and durian banana. His expansive menu makes deciding tough (this might also be part of why there's always a line down the block), but that just means it'll take a few trips to taste their Philly-style ice creams (which doesn't use eggs) and deep list of "sorbaes" in flavors like Rosemary-Fig. 2 Rivington St.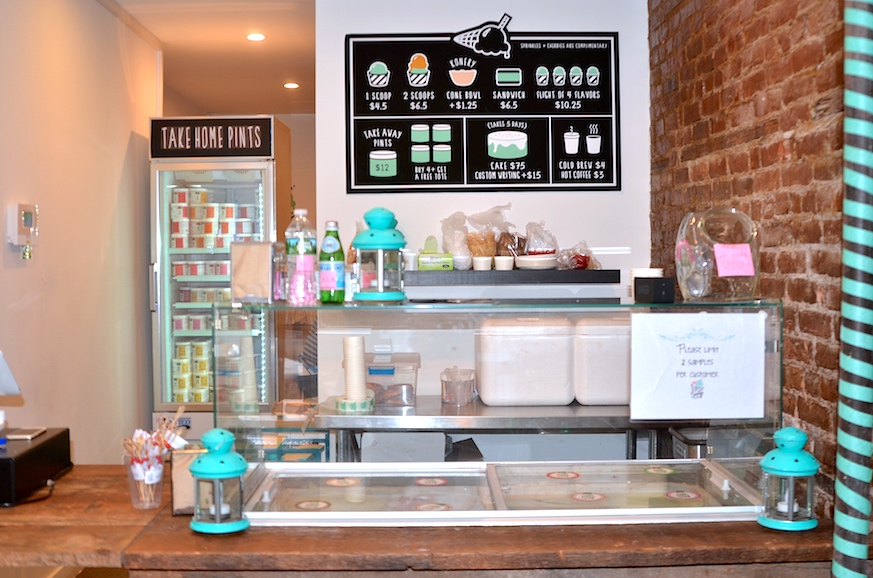 Barlour
How did it so long for boozy ice cream to arrive in New York City? Your favorite liquors from tequila to whiskey now come in cocktail-inspired scoops like Red Velvet Martini and Maple Bacon Bourbon at Barlour — it's even designed to look like a craft bar. They have sangria sorbets too for the wine lovers, and a monthly collaboration flavor with a new brand each time. And while you probably can't survive drinking four cocktails, their tasting flight of flavors is the perfect way to try all your favorites. 217 E 26th St.
Taiyaki NYC
They may be new to the scene, but everyone falls in love at the first sight of Japanese ice cream shop Taiyaki NYC's fish-shaped waffle cones. They'll swim into your heart too with their crispy exterior and hidden pocket of sweet red bean paste. Not to be outdone are Taiyaki's soft serve flavors in traditional flavors like matcha and black sesame that play with your bitter-sweet tastebuds. Not one to sleep on a trend, they just added another item to your summer bucket list with Unicorn Cones. 119 Baxter St.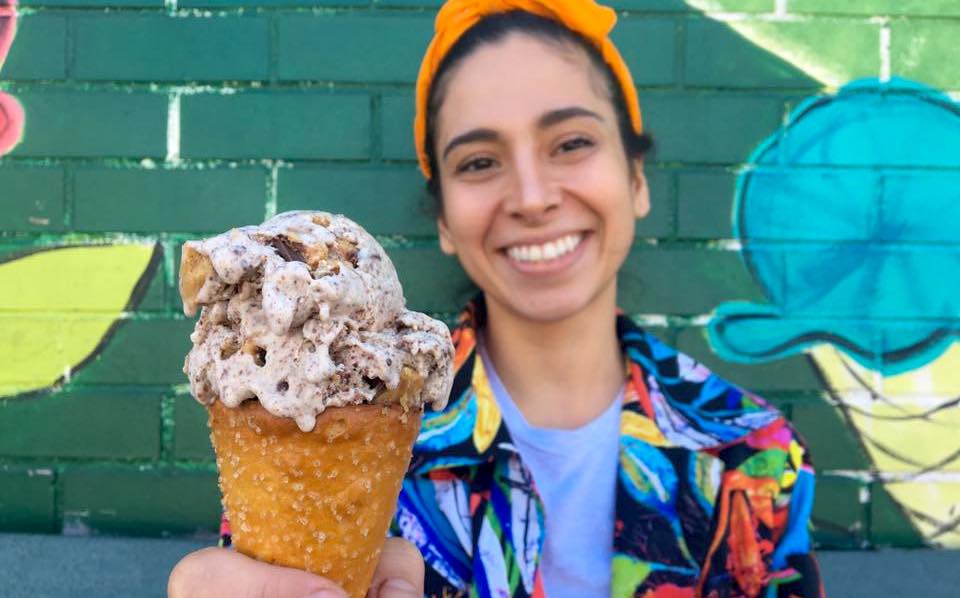 Ample Hills
Brooklyn's Brian Smith and Jackie Cuscuna have expanded Ample Hills all the way to Disney World in Orlando. Taste the hype in the city where it all began — their super creamy, nostalgic-with-a-twist flavors tend to be intensely sweet, with standouts being their original hit flavor Salted Crack Caramel and the Rice Krispies Treat-inspired Snap Mallow Pop. While they have locations all over NYC, opt for their Gowanus shop to enjoy your scoop in an Adirondack chair on the rooftop. 305 Nevins St., Brooklyn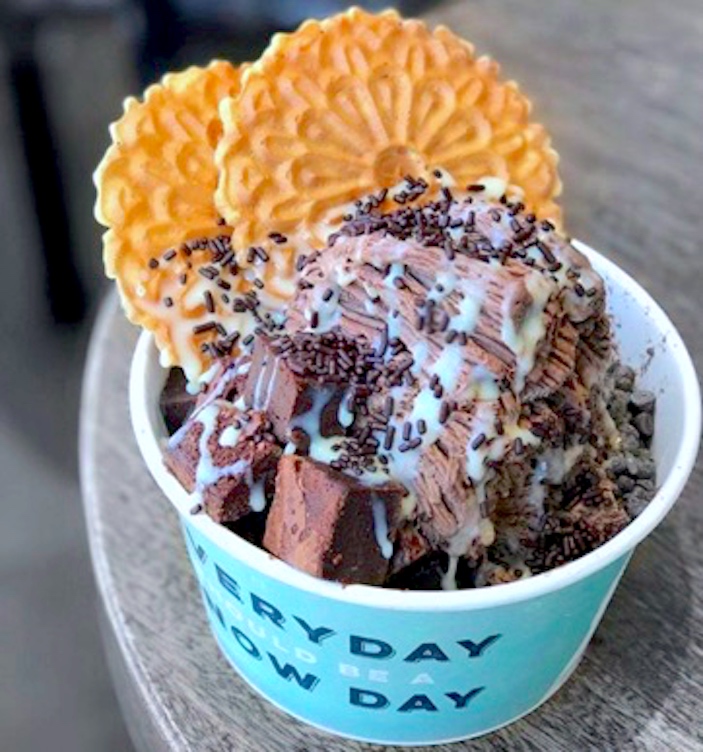 Snowdays
This one doesn't adhere to the strictest definition of ice cream, but no survey of NYC's creamy frozen treats would be complete without this recent addition. Called "shaved cream," Snowdays riffs on the Taiwanese original to create a dessert that's like the fluffiest snow and every bit as creamy as ice cream. Flavors include NY Cheesecake (the low-calorie crowd will love that it's made with 2 percent milk) and a vegan coconut option, with toppings like peanut butter syrup and Pocky sticks. snowdaysnyc.com
10Below
The fun of Thai rolled ice cream starts before it even gets in your hands. Instead of scoops, Thai ice cream (actually more like a custard) is placed on a colder-than-ice plate and flattened into a sheet, then topped with syrups, fresh fruit and cookies before being rolled up in ribbons. While several shops now offer this treat, we like 10Below for their funky names like Ain't Got No Thai Fo' Dat (Thai iced tea) and Get Avo-Control (avocado with Himalayan salt). 10belowicecream.com