Get your restraining orders ready because Rebecca Brunch returns to The CW tonight in Crazy Ex-Girlfriend season 3 episode 1.
They're not messing around with this one, either, aptly naming the episode "Josh's Ex-Girlfriend Wants Revenge." That's probably because, compared to the past two seasons, this is the one that will truly live up to the name of the show. That's right, the show's going full out crazy, starting with Crazy Ex-Girlfriend season 3 episode 1.
Crazy Ex-Girlfriend season 3 spoilers: What can you expect?
In case you're new to the show, Rebecca Brunch (Rachel Bloom) is, you guessed it, the crazy ex-girlfriend who quits her high-powered job in Manhattan as a lawyer and moves to the small and otherwise completely unnoteworthy West Covina, California. Why this nondescript town, especially after New York? It's the home of her old summer camp boyfriend, Josh Chan.
It took two seasons, but Brunch finally wants revenge on Josh. Bloom told the Telegraph that when it comes to the series and the subjects it touches on, "a lot of it is darker" in this upcoming season. Although the show likes to poke fun at how dramatic and crazy we make the idea of romantic love, or as Bloom calls it "knocking love off its pedestal," season 3 will dive into more serious issues and move away from the sitcom genre.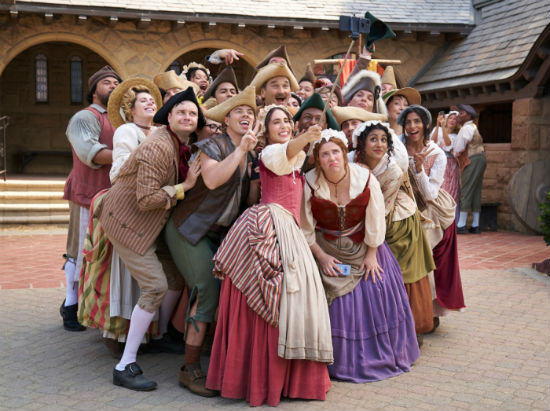 Get ready for this to be the second-to-last season, too. "We pitched it in four chapters," Bloom explained, "and we're currently on roughly the third chapter." Because their idea is so concise, either Bloom nor her writing partner Aline Brosh McKenna have any desire to stretch the show. "There's a lot left to explore, and we're doing some of it this season, but Aline and I have no urge to make a show that wears out its welcome," Bloom explained.
You might also see a Taylor Swift parody this season. The show has given Beyonce music videos the same treatment, and Bloom shared with the Telegraph that Joseph Kahn, the director of Taylor Swift's Look What You Made Me Do video, joined them to direct episode 4 of the new season — as well as the new theme song.
More than anything, though, get ready for more background into Rebecca's mental health. After all, when asked whether the obsession is more about Josh or Rebecca, McKenna told Vox "Oh, it's a thousand percent about her. It has absolutely nothing to do with him. He could be a house plant." So prepare yourselves for her to really unload her crazy starting in Crazy Ex-Girlfriend season 3 episode 1.
Get a sneak peek at Crazy Ex-Girlfriend season 3 episode 1
Rebecca Brunch is not just back, she's out for revenge. And you can catch her swearing to get even with Josh in the Crazy Ex-Girlfriend season 3 trailer below.
So what time does Crazy Ex-Girlfriend season 3 episode 1 start?
Catch Rachel Bloom as the revenge-driven Rebecca in Crazy Ex-Girlfriend season 3 episode 1 at 8:00 p.m. EST on The CW.
Can I watch Crazy Ex-Girlfriend season 3 episode 1 online?
The season premiere of Crazy Ex-Girlfriend will be available on The CW's website when the episode airs on the network. You can also use your Fubo account, if you have one, to watch the newest episode. If you haven't joined yet, you can get a 30-day free trial to the streaming service to try out just in time for the season premiere.