Amazon Prime Day was July 16 through July 17 (Target also had their massive sale) — but Black Friday in July is still going on, and you can get deals at your favorite stores this weekend while it still lasts.
It's the pre-Turkey Day event that spans a few weeks in the summertime (but we aren't complaining). 
What is Black Friday in July?
Retailers reportedly started participating in this event to counter Amazon Prime Day. This year marks the event's third go-around.
Over the course of this month, stores like WayFair, Best Buy, Macy's, JCPenney — even Forever 21 — lowered their prices on select items and gave you plenty to cheer about (after all, who doesn't love a good sale?).
When is Black Friday in July?
So, how long does this holy grail of bargains last?
The event's website states that, though it differs from store to store, most sales took place around the second week of July to coincide with Prime Day. 
But, there's good news. Even if you missed deals at Lord & Taylor, Macy's and Reebok, some Black Friday in July sales are still happening now. Get your credit cards ready.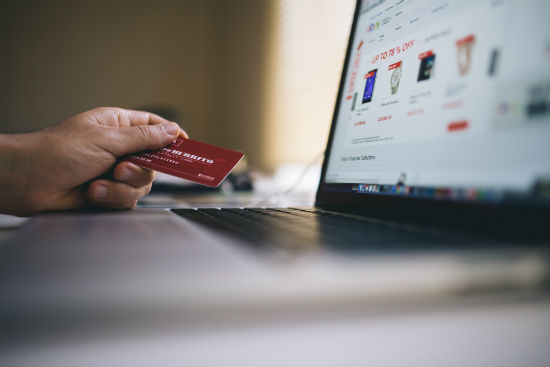 What deals can I still get?
You can still get Black Friday in July deals this weekend. Here are some of the biggest stores offering discounts:
Best Buy
At Best Buy, you can save $150 on select models of MacBook Air, save up to $200 on the iPhone X and get money off other popular electronics like Apple Watches.
Check out deals on the Best Buy website. They last through Saturday, July 28.
Nordstrom
Nordstrom is having their anniversary sale through August 5 (a Black Friday in July and then some).
Prices go up August 6, so shop now!
Walmart
Walmart's Ultimate Summer Savings event is happening throughout the summer. Get top deals on pools, patio décor, electronics and more.
For Black Friday in July deals, click here.
JCPenney
Black Friday in July deals started at JCPenney Thursday, July 26. They last through Sunday, the 29th, so get to shopping!
There are discounts on kids' apparel, women's scandals, home essentials and more. Plus, you can get an extra 20 percent off select items with your JCPenney credit card. Click here to get started.
For additional information about Black Friday in July, head over to the event's web page.
See? Summer really can be stress-free after all.