By now you all know that Carl dies on The Walking Dead, which was a harsh reminder that absolutely no character, no matter how beloved, is safe on the post-apocalyptic AMC show. But, if that's true, you're probably wondering, does Rick die on The Walking Dead?
Unless you're a fan who also regularly tunes in for post-show therapy via The Talking Dead, you've probably only wondered does Rick die on The Walking Dead one other time. Back when Chandler Riggs' character (Carl) was very much alive and a lot younger, Rick went into a small coma from which it was unclear whether he would wake up.
Rewatch the scene that made us all wonder does Rick die on The Walking Dead below:
Don't worry, we're also including the scene a little later in the same season four episode that revealed that Rick had not, in fact, turned into a walker:
But that was seasons ago. Rick might not have had closer runs ins with death than this — yet — but the show's writers and producers sure haven't spared us reminders that core characters from the very first season are not guaranteed to last all the way through the show's run.
So, does Rick die on The Walking Dead?
It sure looks like the creator and producers of The Walking Dead are getting us ready for that, yes. The better question is not does Rick die on The Walking Dead, but rather, when does Rick die on The Walking Dead? Because it's really only a matter of time.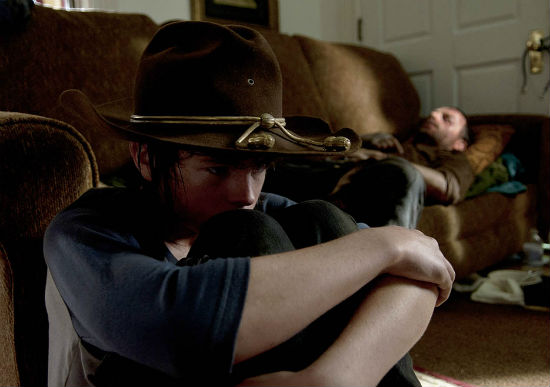 "No-one is safe," series creator Robert Kirkman recently reminded fans. "Hopefully there have been points where you go, 'Is this it? Is this where Rick dies?' And he doesn't." But it isn't just about building suspense and keeping audiences on their toes. Kirkman is getting you ready for the inevitable. "One day, the moment will come where you go, 'Oh my god, it is!'" he explained. But he did leave the timing a total mystery, adding only the mysterious "It could happen any time between now and 50 years from now."
Andrew Lincoln, who brings life to the character Rick, reiterated this inevitability in a recent interview with The Hollywood Reporter. In response to a question about whether he sees an end for his character within The Walking Dead universe, Lincoln replied, "Yeah, I think so."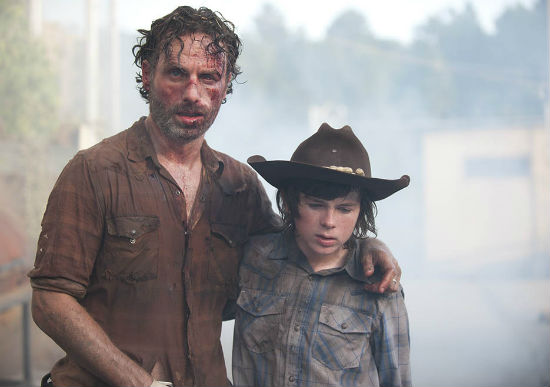 "I've said to you before and I really feel that the fans — and also for my own satisfaction — that there deserves to be an end point," Lincoln stated. And it's not so theoretical. This end game "is something that is definitely being talked about," the actor revealed.
Even though Lincoln's contract is up after the current season (season eight), and the series has yet to be renewed for season nine (how?!), he was still tight-lipped about the timeline of Rick's eventual death. All he would say is that he's "not at liberty to answer" whether Rick's death will come sooner or later in the series.