Rumors of a possible Spice Girls reunion tour emerged as far back as 2015. 
The last time the iconic British band, comprised of Melanie "Mel B" Brown (Scary Spice), Melanie "Mel C" Chisholm (Sporty Spice), Emma Bunton (Baby Spice) Geri Horner (Ginger Spice) and Victoria Beckham (Posh Spice), performed together was at the 2012 London Olympic Games.
But that wasn't enough. 
After several years of speculation, and requests from fans who missed classics like "Spice Up Your Life" and "Wannabe," the Spice Girls finally revealed good news. Monday, they announced that a UK reunion tour is scheduled for 2019.
Watch their announcement video below:
Breaking Spice news… Tickets on sale Saturday 10.30am ✌?#GirlPower #FriendshipNeverEnds pic.twitter.com/QmWrXOWLMd

— Spice Girls (@spicegirls) November 5, 2018
The Spice Girls split in 2001, then toured for a few months in late 2007, early 2008. But this go-around is a reunion long overdue. 
Here's everything you need to know about the Spice Girls reunion tour hitting the UK next year.
Spice Girls reunion tour: Are all five girls going?
Beckham said in 2017 that she thought the band's reunion at the Olympics really was enough.
"When we performed at the Olympics, it was so great, and that was us celebrating everything we'd achieved…" she explained on the Today Show at the time. "I think you need to know when it's time to actually say, 'That was great, we achieved a lot' and everybody moves on."
Then, this Halloween, Mel B dressed up as Beckham. Her costume included an ax that read, "No, I am not going on tour." 
The day that the (four) Spice Girls announced the official reunion tour, Beckham confirmed that she's not tagging along with her former band members. 
In an Instagram post, she wrote: "Today marks a special day for the girls as they announce the first tour dates since we performed together in 2012! I won't be joining my girls on stage again but being in the Spice Girls was a hugely important part of my life and I wish them so much love and fun as they go back on tour next year. I know they will put on an amazing show and the fantastic fans past and present are going to have a wonderful time!"
Will the reunion tour be just as good with one Spice Girl missing? After all, they don't call it Five-spice for nothing.
Our guess is this: It'll still be worth the trip overseas (because, unfortunately, there's no U.S. reunion tour this time around).
Spice Girls reunion tour: musical guest
British singer/songwriter Jess Glynne is joining the Spice Girls on their reunion tour.
She's known for hits like "Hold My Hand," "I'll be There" and "These Days."
ARE YOU MAD! I'm Joining @spicegirls ON TOUR! Y'all best come through cause this stadium tour is gonna kick OFF! ? https://t.co/3C0J2H5kWo

— Jess Glynne (@JessGlynne) November 5, 2018
Spice Girls reunion tour: show dates
The Spice Girls reunion tour kicks off next year on Saturday, June 1 and ends Saturday, June 15.
The dates and locations are below:
June 1, 2019: Etihad Stadium; Manchester, England

June 3, 2019: Ricoh Stadium; Coventry, England

June 6, 2019: Stadium Of Light; Sunderland, England

June 8, 2019: BT Murrayfield Stadium; Edinburgh, Scotland

June 10, 2019: Ashton Gate Stadium; Bristol, England

June 15, 2019: Wembley Stadium; London, England
For more Spice Girls reunion tour info, click through to thespicegirls.com.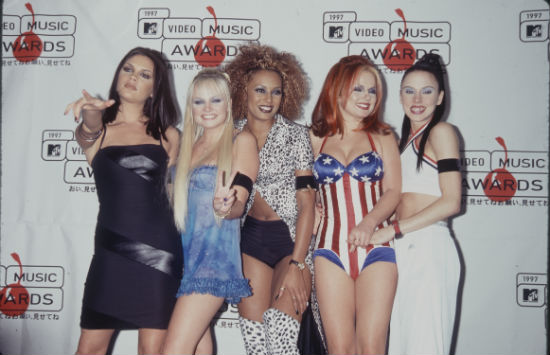 Spice Girls reunion tour: how to buy tickets
Per Ticketmaster, London concert tickets (the tour's last show) will range from £60 to £135 ($78 to $175) for seats, £75 ($97) for standing and £199 ($258) for Spice Circle premium standing.
Tickets for all other shows range from £55 to £125 ($71 to $162) for seats, £70 ($90) for standing and £185 ($240) for Spice Circle premium standing.
For VIP options, visit blog.ticketmaster.co.uk/music/spice-girls.
Tickets are limited to eight per person and go on sale via Ticketmaster on Saturday, November 10 at 10:30 a.m. local UK time. That's 5:30 a.m. ET in the U.S. so get ready to have an early morning.
Don't you want to spice up your life?