When does Grey's Anatomy return from winter break? That's the question on the lips of every Shondaland fan right now. But what about the upcoming midseason premiere — Grey's Anatomy season 14 episode 9 — what do we know about that as its release rapidly approaches?
We know you're probably torn between waiting for the twists and turns that are sure to be delivered by Shonda Rhimes in the episode like no one else can and taking a sneak peek at some spoilers. Don't worry, we won't make you choose. If and when we have any spoilers for the upcoming Grey's Anatomy season 14 episode 9, we clearly label them so you can decide what you do and don't want to know before the newest segment airs.
Watch the preview of Grey's Anatomy season 14 episode 9
The teaser promo for Grey's Anatomy season 14 episode 9 is painfully short, but you can check it out below:
We know that's not a whole lot to work with, but the Grey Sloan staff appears (from those brief 15 seconds) to be handling the online hacker situation relatively calmly.
What to expect from Grey's Anatomy season 14 episode 9
We do already know some things about the upcoming episode, simply because they were introduced in the midseason finale. (Plus, the official description of Grey's Anatomy season 14 episode 9 has been released: Jo finally faces her estranged, abusive husband Paul Stadler, while Grey Sloan continues to work with the FBI after a hacker has compromised the hospital's computer system.)
The FBI is still working with Grey Sloan to get the hacker situation resolved, and there seems to be no hope of paying the ransom in order to get access back into the system quickly. The FBI has ruled that out. And without access, there are sure to be more hiccups when it comes to treating a hospital full of patients with complex histories and medical needs.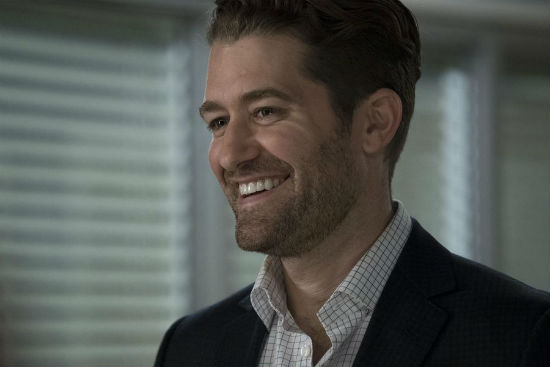 The other big wait-and-see is the reappearance of Jo's ex-husband Paul, as played by Glee heartthrob Matthew Morrison. How much havoc will he wreak while Jo and her coworkers have several other pressing matters calling them? Will Jo inevitably be left alone to deal with her abusive ex while the staff scrambles to care for the patients?
If Metro gets wind of any spoilers on this front, we'll update you here with them before the episode airs.
What you can expect from the back half of season 14
Although Grey's has plenty to deal with in episode 9 with the FBI around and hackers keeping doctors out of all their electronic records, the rest of the back half of the season has some juicy highlights fans might have been waiting to see for seasons now.
One of the episodes leading up to the season finale will be directed by Ellen Pompeo, like in past seasons, and one will include flashbacks to Alex's rough teenage years according to MovieFone. The site also claims that the abusive history between Jo and her ex isn't something that's going to be glossed over or confined to episode 9, but rather explored throughout the back half of the season.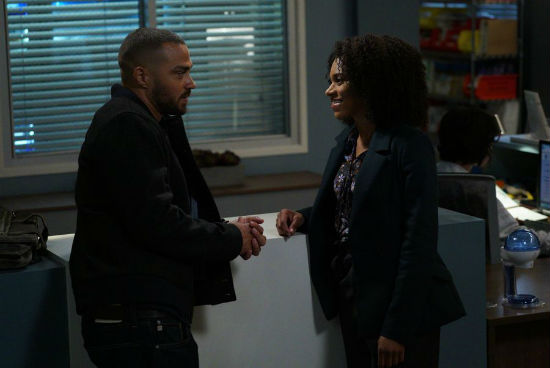 In addition to filling in some long-standing gaps, the show will also throw some new turns at the audience. James Pickens Jr. (Dr. Richard Webber) told TVLine that the storyline between Jackson (Jesse Williams) and Maggie (Kelly McCreary) that you've gotten used to will take a "hard left turn," which is vague but exciting.
Grey's Anatomy season 14 episode 9 air date
Catch Grey's Anatomy season 14 episode 9 (or the midseason premiere) on Thursday, January 18 at 8:00 p.m. EST on ABC. And if you're a big Shondaland fan, don't change the channel when it's over because the this episode of Grey's is followed by the midseason premieres of Scandal and How to Get Away with Murder.