Grey's fans who have fallen off the wagon of watching each new weekly episode are probably scrambling to catch up on everything they missed before Thursday's midseason premiere. That only means one thing: many of you are wondering is Grey's Anatomy on Netflix? After all, the streaming service has been enabling these quick catch-up tendencies for years now.
And, let's face it, you have a ton of catching up to do, even if you've missed only a couple episodes of the hit ABC drama. If there's one thing Shonda Rhimes does better than anyone else, it's write episode after episode of plot twists that you never saw coming — and weren't emotionally prepared to handle. (Denny, we'll never forget you!)
Plus, we can't blame you for thinking it's a natural pairing considering Rhimes is actually jumping ship to move from her long-standing contract with ABC to the streaming service. But is Grey's Anatomy on Netflix? None of these things add up to a guaranteed yes.
Is Grey's Anatomy on Netflix?
Today's your McLucky day, Grey's fans. Yes, Grey's Anatomy is currently streaming on Netflix. And, get this, you can use the streaming service to watch all thirteen seasons. That means you should stock up on some popcorn and energy drinks because you're in for a long haul to get ready for the newest episode that comes out Thursday night.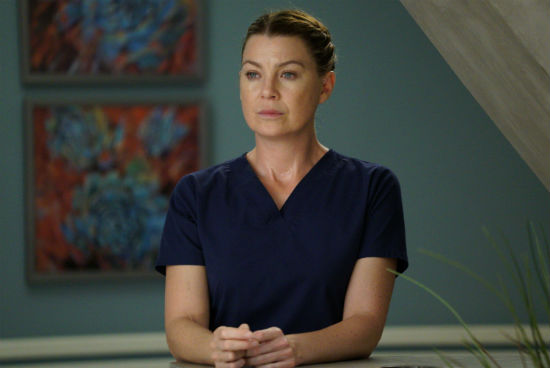 Keep in mind that Netflix is constantly rotating its selection of movies and TV shows, so it's not guaranteed that Grey's will stay in the line-up, even though you can watch it on Netflix right now.
Is season 14 of Grey's Anatomy on Netflix?
What if you only have to catch up on the last few episodes rather than the last few seasons. Sorry, Netflix isn't the place for you to stream what you need. ABC makes the most recent five episodes of their shows available to stream for free through ABC Go. You'll, of course, deal with plenty of ad breaks, but it's a quick, easy and free way to catch up.
If, however, you want to watch season 14 from the beginning, you'll have to have a Hulu account. The streaming service currently has all eight of this season's episodes available to stream in anticipation of Grey's Anatomy season 14 episode 9, or the midseason premiere.