The future of Manchester United and French international midfielder Paul Pogba at Old Trafford remains a mystery as the transfer window slowly begins to close as conflicting reports continue to surface. 
Earlier this week, Pogba told teammates, staff and executives at United that he was "desperate" to leave the club amidst a conflicting relationship with manager Jose Mourinho which has dated back to February, per Chris Wheeler of the Daily Mail. 
On Thursday, however, the Mirror reported that Pogba does not want to leave the club that signed him from Juventus prior to the 216-17 season. 
There has been a regression of sorts since making the move from the Italian side two years ago. Pogba was one of the best young midfielders in the world at Juventus before joining United. Since then, he's fallen out of favor at times at United under Mourinho and was unable to sustain consistent playing time.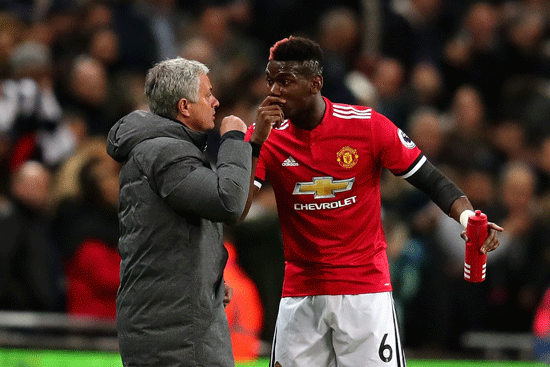 His performance at the 2018 World Cup for France though only confirmed of his standing as one of the top talents in the world at his position, which garnered him plenty of interest this summer during the transfer window. 
There were rumors of him returning to Juventus and joining Cristiano Ronaldo in Italy, but the biggest suitor has been Barcelona, who is looking to bolster its midfield despite bringing in Arturo Vidal, Arthur and Malcolm this summer. 
Pogba would provide more of a holding presence compared to the other three that would bring balance to the Spanish side's unit. 
Has Barcelona made an offer for Pogba?
Barcelona's bid on Wednesday did not appease Manchester United as the Red Devils were reportedly offered $57.9 million, defender Yerry Mina and midfielder Andre Gomes. 
While United and other Premier League teams in England will not be able to bring in players after Aug. 9, they can still sell players to other teams around Europe until Aug. 31. That means that United could not realistically replace Pogba due to the transfer window closing in England. 
If United can quickly land a deal for a marquee midfielder, then the possibility of Pogba departing increases. For now, though, expect to see Pogba at Old Trafford at least for the first half of the upcoming season.