One of New York City's best loved holiday traditions is the over-the-top holiday windows that glitter like larger-than-life ornaments.
Department stores spend up to 10 months crafting, decorating and adding high-tech magic to displays that celebrate the city, bring beloved holiday stories to life or find enchanting ways to showcase their seasonal collections.
Most of the windows are located along Fifth Avenue from 38th to 58th streets, except for Macy's, Bloomingdale's and the two Barneys stores. Most are on view through Jan. 1, 2018, and we've got your guide to the best displays.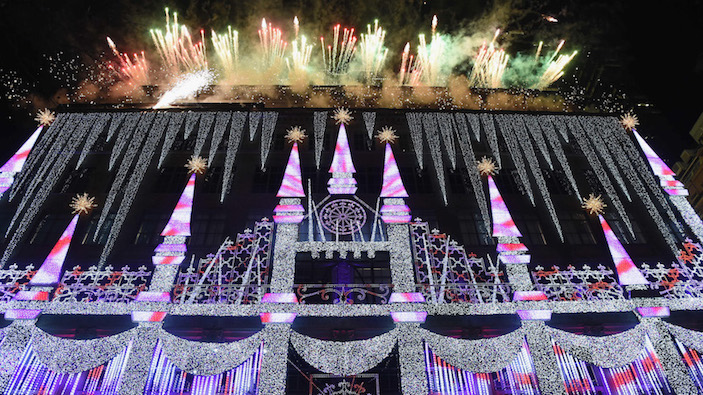 Saks Fifth Avenue
The big winner for most spectacular display is always Saks Fifth Avenue, for transforming its exterior into a castle straight out of a Disney movie every year with scheduled light and musical shows. Its windows for 2017 tell the story of Snow White: Once Upon a Holiday follows her journey from meeting the Seven Dwarves all the way to her happy ending across 14 scenes, all of them animated for the first time. 611 Fifth Ave.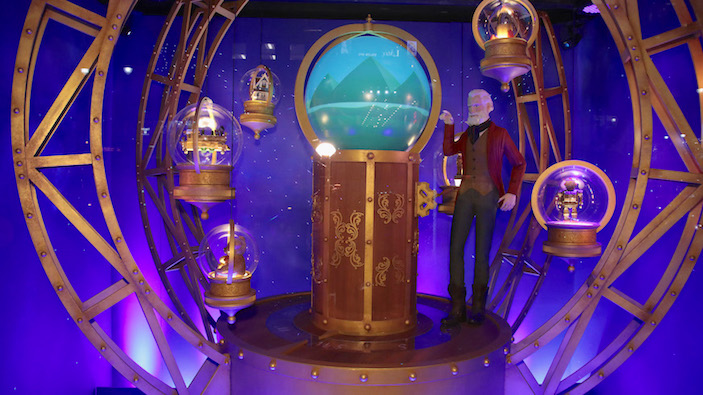 Lord & Taylor
For its 80th annual holiday display, Lord & Taylor's The Best And The Brightest take visitors on a journey via more than 60 "enchanted" snowglobes spread across five animated windows including a vintage circus and a starry nightscape of the Manhattan skyline. In addition, the store teamed up with Hallmark Channel to create a series of windows along 38th Street featuring special animations that count down to Christmas. 424 Fifth Ave.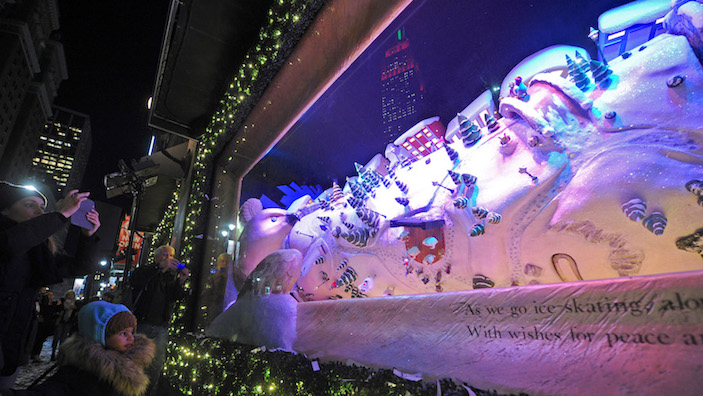 Macy's
Macy's did a little multitasking this year, tipping its hat to the city's theater scene with six windows along Broadway honoring the artistry and energy of the city's grand stages. Its windows along Seventh Avenue are themed to its revival of FAO Schwartz for the holidays, complete with giant playable piano, with displays of beloved traditions and the arrival of Santa (meet him on the eighth floor — by appointment only!) 151 W. 34th St., Herald Square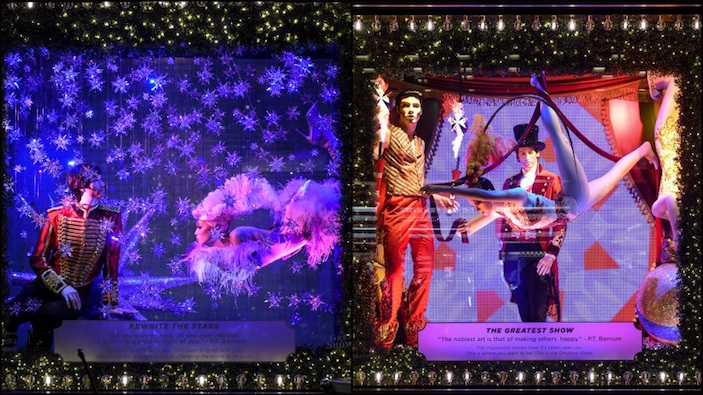 Bloomingdale's
Over 7 million Swarovski crystals went into Bloomingdale's holiday windows depicting moments from "The Greatest Showman," the story of how P.T. Barnum created the Greatest Show on Earth in theaters Dec. 20. The six windows glitter with scenes from the movie including strong men and snake charmers, plus interactive elements and songs from the film. The magic continues inside with circus-themed displays throughout the store. 1000 Third Ave., Midtown East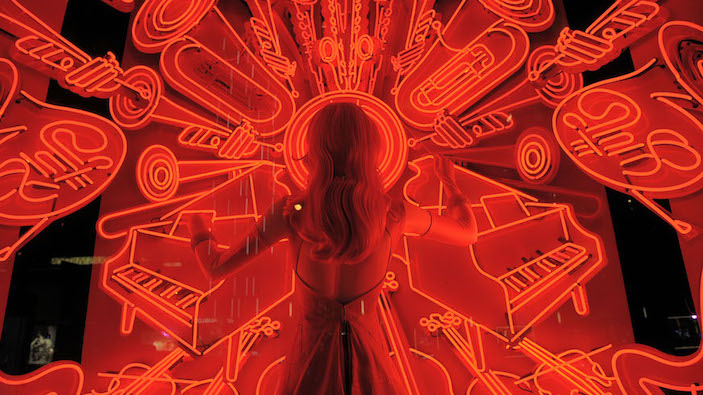 Bergdorf Goodman
Glitter-covered dinosaur skeletons and a dramatic red neon light show illuminating classical instruments are all part of Bergdorf Goodman's To New York With Love tribute highlighting seven of our most vibrant cultural institutions, like the Museum of the Moving Image and the Brooklyn Academy of Music. 754 Fifth Ave.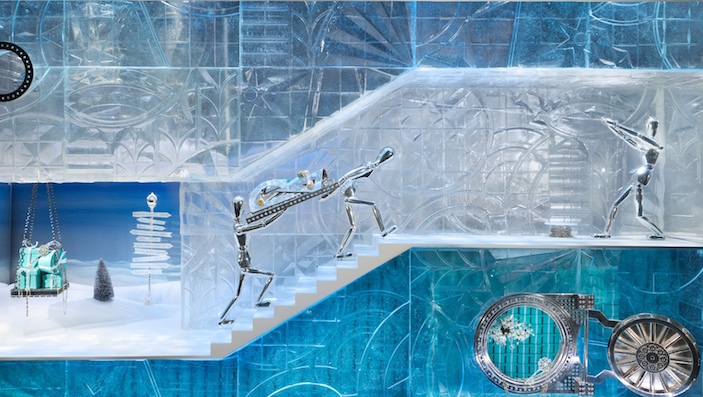 Tiffany & Co.
Wooden drawing puppets frolic in playful scenarios across Tiffany & Co's glittering holiday windows, among Christmas trees decorated in diamonds and an engagement ring hooked during a lucky ice fishing expedition. 727 Fifth Ave.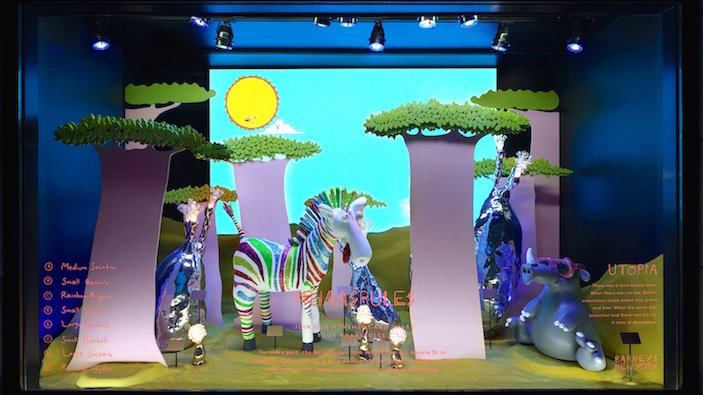 Barneys
At its downtown shop, Barneys goes Haas for the Holidays courtesy of The Haas Brothers, starring a peace-loving snake ironically named Rowdy Roddy Viper in a story called Snake Love, Not War. (101 Seventh Ave., Chelsea) On Madison Avenue, the story of evolution from before man to a speculative future is laid out across four windows. 660 Madison Ave., Upper East Side