Real Madrid continues to search for a replacement for Real Madrid after the Portuguese superstar departed the Spanish club for Italian side Juventus. 
So far during the summer transfer window though, things have not been going well. 
It has already been well-documented that Real Madrid has lost out on Chelsea talisman Eden Hazard as well as stars like Robert Lewandowski, Neymar and Kylian Mbappe. A report from El Pais revealed another two names that can be added to the list. 
Real Madrid spoke with the agents of Tottenham striker Harry Kane and Liverpool star Mo Salah last month shortly after Ronaldo departed to Turin. 
Per talkSPORT's George Bond, the responses were "lukewarm" before Salah and Kane renewed their contracts with their respective clubs. 
Both Salah and Kane were the premier goal scorers of the Premier League last season.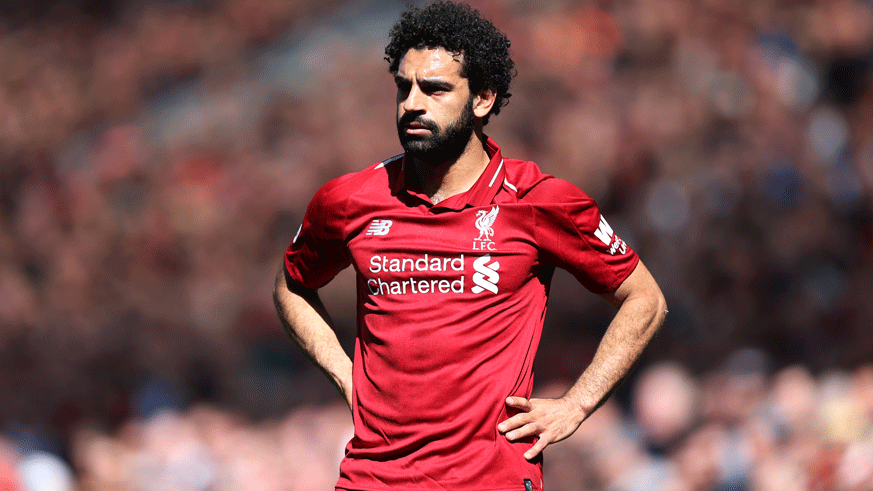 Salah, who failed to put things together during spells with Chelsea and Serie A club Roma, exploded with 32 league goals last year. It was part of a 2017-18 campaign in which he recorded 46 goals across all competitions. 
Kane recorded 30 goals in Premier League play alone, making it the third-straight season in which he's recorded at least 25 goals in league play. He's also fresh off winning the Golden Boot at the 2018 World Cup as he led all goal scorers with six tallies during the tournament for England. 
What does Real Madrid do now?
The lack of signings up top has seemingly left Real Madrid to rely on the Welshman Gareth Bale, a former teammate of Kane's at Tottenham. It was believed the 29-year-old winger would leave the club after falling out of favor with former manager Zinedine Zidane, but a new boss in Julien Lopetegui looks to be enough to keep Bale in Madrid.