One of the most common New Year's resolutions people make is to travel more. But we also know that to actually follow through on a resolution is to take the first step toward it — but who's got the money to reserve a big trip after the holiday season? You do, when the down payment on once-in-a-lifetime trips are just $1.
From now through Feb. 15, you can book one of over 1,000 trips to more than 100 countries with just a $1 deposit at Intrepid Travel. The company leads small groups (average size is 10 people) on active adventures that have travelers meeting and even staying with local people, so be ready to really experience not just a new place but a different way of life.
Here are just some of the adventures to stir up your wanderlust: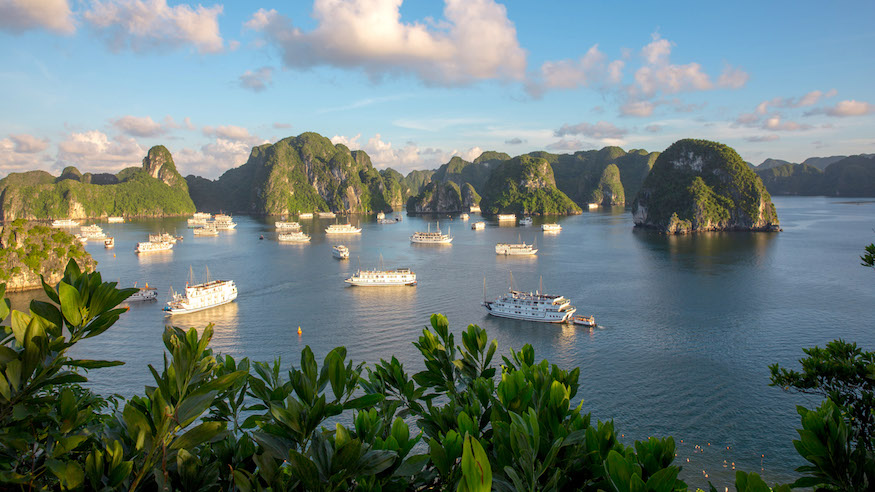 Vietnam by sea: Sail among Vietnam's floating villages in Halong Bay between stops in Hanoi and Ho Chi Minh City
Travel for all ages: Bring the whole family on a trek through Morocco, from picturesque Marrakech to a camel trek in the Sahara Desert
The destination of the moment: Commit to taking your own Iceland trip after seeing it all over Insta with a Northern Lights Escape
See modern and ancient Japan: The 13-day trek will take you from the dizzying streets of Tokyo to Kyoto's temples, ancient castles and incredible natural beauty
Taste of India: Foodies can take a vegan tour of India, exploring the sights and cuisines of Delhi, Jaipur and Agra
Concerned about your environmental or cultural impact? Intrepid Travel is committed to sustainability, carbon offsetting all its trips and maintaining Certified B Corporation status, which requires meeting environmental and social responsibilities.
Now for the fine print: The $1 deposit offer is only good for trips departing before Dec. 14, 2019, and certain trips are excluded including private tours, adventure cruises, gorilla treks and expeditions (ever wanted to run with Siberian reindeer herders? You can, but you'll have to pay the full deposit.)
The full deposit is due either 56 days before your trip, or by May 15, 2019 if you're traveling after July 15, 2019. To see all the trips you can book for $1 and the complete details, visit intrepidtravel.com.