Pizza fans, today's your lucky day. Well, maybe. &pizza, the edgy and beloved Washington, D.C.-based brand known for epic 'za, craft beverages (including wine, beer and unique soda offerings like Cereal Milk™ Cream Soda) and ampersand-tattooed employees (known as the "Tribe") are opening their first New York City shop on Tuesday, June 20th in the Nomad area of Manhattan. To celebrate, the company is giving away free pizzas to the first 212 customers in line on opening day.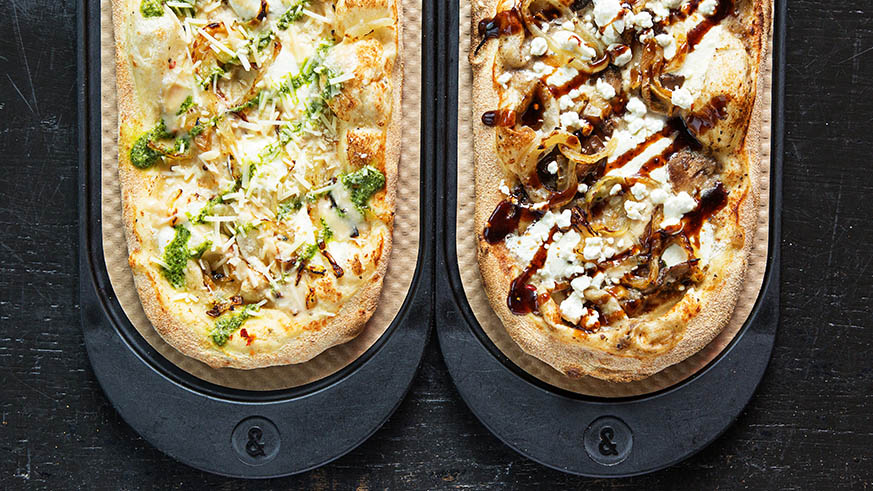 Wait, there's more. There will be a black car waiting outside of the Nomad locale taking folks to First Class tattoos on Canal Street to get inked with free ampersand logo tattoos. The offer is available to the first 22 customers in line who are up for the ink, and in return, they'll get free pizza for an entire year. Yes, you read that right, an entire year of gooey, cheesy, crusty perfection can be yours — as long as you're OK with living with the branding forever.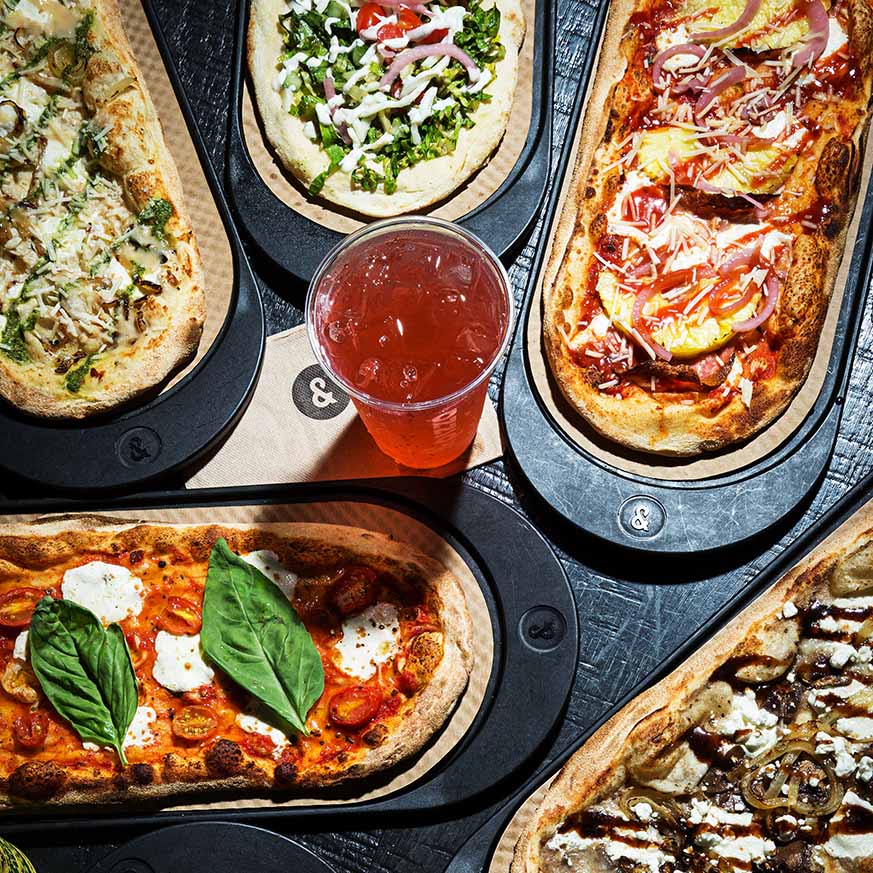 Currently over 75 employees (dubbed "Tribe members") have the coveted ink, and the brand is excited for fans to get in on the fun and open up the NYC shop. "The idea for &pizza was born in an art studio in West Chelsea, so the opportunity to bring the fully-realized concept back to its start is pretty rad," said co-founder, CEO and creative director Michael Lastoria in a press release. "The pizza community in NYC is strong and we look forward to adding some new flavor into the mix."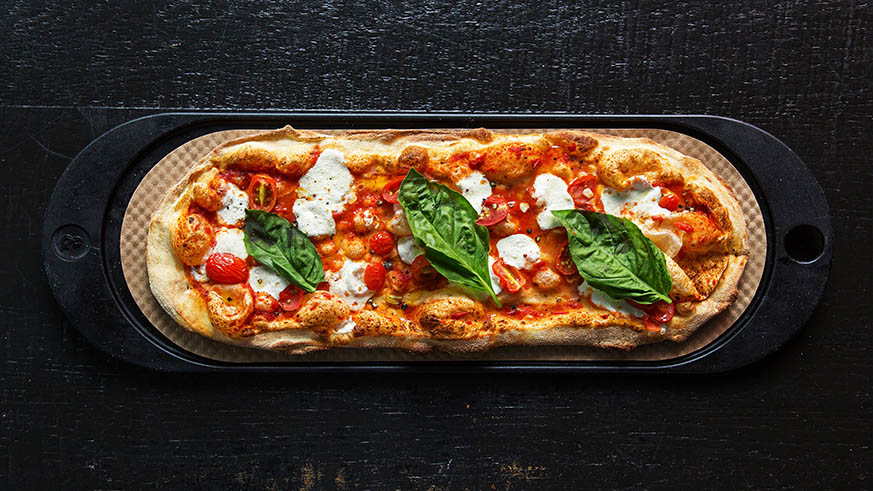 Known for their oblong-shaped pies, we're lusting over signature offerings like the Farmer's Daughter (which boasts, among other things, spicy tomato sauce, spinach and an egg and red chile pepper oil on top) and the Salad Pizza (olive oil, romaine, cucumber, tomato, shredded mozzarella, pickled red onion, ranch dressing), but you can also make your own custom creation with unlimited toppings, all for around $11 each.
&pizza is located at 15 West 28th Street.