Over the years, nothing has made viewers ugly cry in front of their TV screens like this Shonda Rhimes creation, so you better have the tissues handy tonight when Grey's Anatomy season 14 episode 1 comes on.
The title of the season's first episode is terrifyingly named "Break Down the House," which has us forecasting plenty of painful moments throughout the two-hour premiere. Well, that and the fact that the second episode, which airs tonight directly following the first, is called "Get Off on the Pain." Brace yourselves, because if there's anything Rhimes has proven over the past thirteen seasons of the show — from the early on death of Denny and its devastating effect on Izzy to the shattering loss of McDreamy — it's that she's not afraid to pull some punches straight to the gut.
But where did the last season leave us?
To say Grey Sloan Memorial Hospital is going through some shakeups would be, well, an understatement — and that's for a place a little too familiar with workplace drama. The final episode of season 13 saw a fire that destroyed part of the hospital as well as the departure of Dr. Stephanie Edwards (Jerrika Hinton).
It wasn't all bad news, though. Richard (James Pickens Jr.) and Catherine (Debbie Allen) finally reconciled after they were driven apart by Eliza Minnick (Marika Dominczyk). But as all things go on Grey's, you shouldn't expect smooth sailing for the couple throughout the new season.
Catherine is not only going to have to deal with an investigation into the hospital fire, but also a dinner party hosted jointly by the couple. And when has a dinner party on the TV drama ever gone well? "That dinner's going to heat up with family controversy, and differences of opinions about things," Allen warns. "It's gonna be hot in the kitchen."
What can you expect in the new season?
Love triangles, for one, but fans of the Rhimes show already saw that one coming.
You're also going to see a character come back from the dead. OK, not physically. But someone presumed dead for a very long time will suddenly reemerge, causing anguish with a couple of the hospital staffers and sending another one on a mission.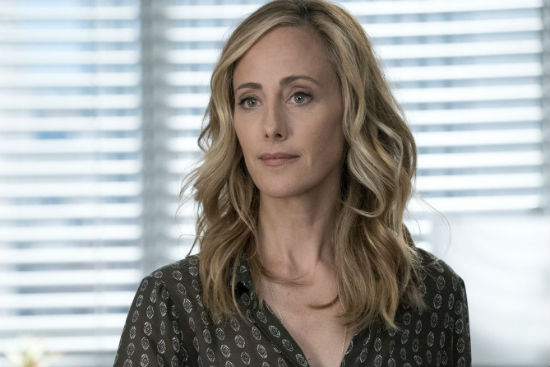 On a somewhat less dramatic note, Jo is on the hunt for a new best friend now that Stephanie's gone. She'll turn to Ben Warren (Jason George), but we all know it won't quite work out in the long-term since George has already accepted a role on the Grey's Anatomy firefighter-themed spin-off.
Oh, yeah, and plenty of tear-jerking moments. Again, grab the tissues, take off the mascara and prepare yourself for what's to come.
So what time does Grey's Anatomy season 14 episode 1 start?
Make sure you've popped some popcorn because, we'll remind you again, you're getting two hour-long episodes tonight, which will air back-to-back on ABC. Grey's Anatomy season 14 episode 1, "Break Down the House," will start at 8 p.m. EST, with "Get Off on the Pain" following at 9 p.m. EST.