The biggest pop culture convention on the East Coast is almost back, with New York City Comic Con 2018 taking over the Javits Center (and an increasing number of surrounding venues) from Oct. 4-7. With everything from superheroes to anime, sci-fi shows and vintage comic books represented, NYCC 2018 keeps growing and changing to keep up with what fans are watching and reading now. To get all the info about what's new for NYCC 2018, we chatted with Mike Armstrong, event director for the convention's organizer ReedPOP.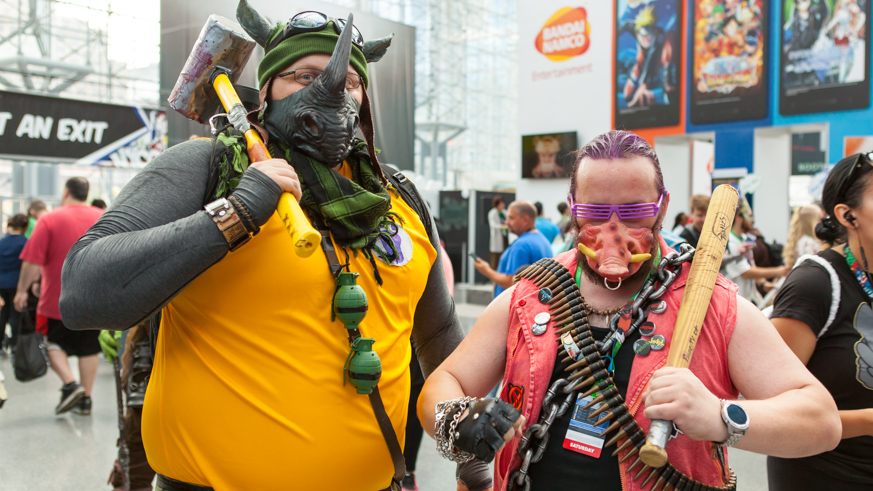 What's new at NYCC 2018: Feeling the growing pains
New York Comic Con gets bigger every year. In 2014, NYCC overtook San Diego Comic Con's 130,000 attendance by selling 150,000 tickets. In 2017, that number hit 227,000 — and while NYCC 2018 has sold out three of its four days, that's probably as big as it'll stay for a while.
"We're at a point right now with the Javits Center where we can't sell any more tickets, we can't sell anymore exhibit space, we can't sell anymore sponsorships," says Armstrong. "All of our growth has been driven by outside venues."
So don't expect many more badges to the con to become available until 2021, when the Javits expects to complete its massive expansion that will add more than 500,000 square feet to its current size of 760,000 square feet.
What's new at NYCC 2018: Get inside the creative process
NYCC 2018 continues to expand its off-site programs. The 5,000-seat Hulu Theater at Madison Square Garden will continue to host the most popular TV and Hollywood panels, while the Hammerstein Ballroom and Hudson Mercantile continue to add programs.
New for this year is Studio @ NYCC, a series of intimate masterclasses, workshops and conversations with creators rather than the stars, to get more in-depth about a fandom or a particular aspect of the creative process. They're being held at Shop Studios (528 W. 39th St.) and while some are free with your badge, others are separately ticketed.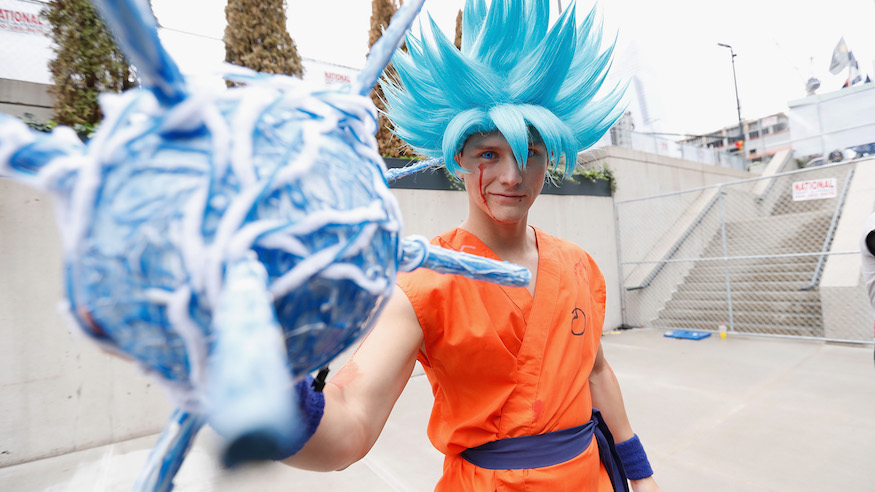 What's new at NYCC 2018: Anime breaks out
"We do some pretty robust post-show research, and for the past three years the No. 1 thing that our fans have been requesting more of is anime," says Armstrong. So NYCC 2018 is giving them their own side convention with Anime Fest, which allows content creators who may want to present seven panels and only get approval for two or three at the Javits to bring all their offerings to the show.
"We're not removing any anime content from New York Comic Con at all, this is simply an additive thing," Armstrong notes. "A lot of the anime content creators, they value being able to target a broader pop culture audience like we have at New York Comic Con, but we weren't really giving them an opportunity to hypertarget the hardcore anime fans."
What's new at NYCC 2018: There's a new home for cosplayers
Costumed attendees will no longer have to crowd bathroom stalls or miss getting great photos of their own outfits. Cosplay Central is a new hub for all things cosplay, taking up the entire fourth floor of the River Pavilion inside the Javits Center. You'll find workshops on costume building, appearances by featured cosplayers, demonstrations, an Imgur-powered GIF photobooth and a dedicated changing room. Check out our gallery of some of the best costumes from NYCC 2017.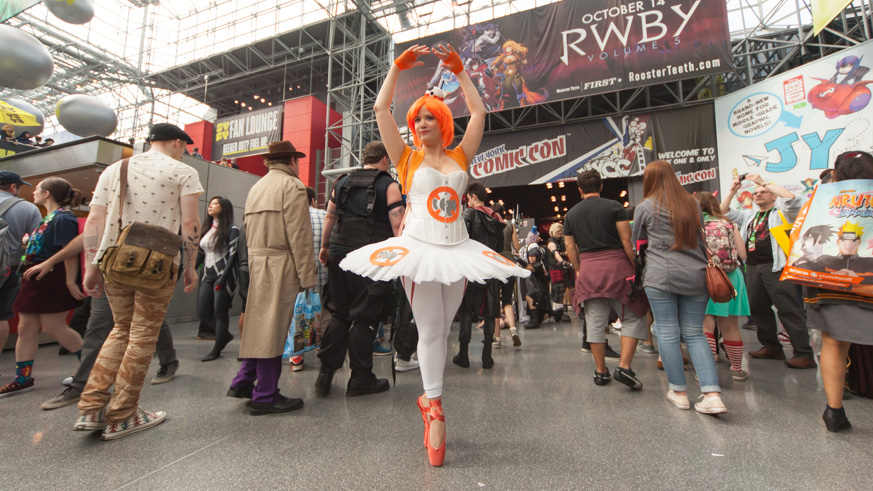 What's new at NYCC 2018: A dedicated Star Wars fan zone
For the first time, five Star Wars fan groups have banded together to create their own Star Wars Fan Club Experience. Join the 501st Legion, Empire Saber Guild, Rebel Legion, Mandalorian Mercs and Droid Builders at Annex 37 (517 W. 37th St.) where they'll have props and costumes on display, photo ops, Blast a Trooper for a good cause and more. Access is free to any fan of the franchise, even without an NYCC 2018 badge. Thurs-Sun, 10 a.m.-7 p.m., Sun 10 a.m.-4 p.m.
What's new at NYCC 2018: New fandoms you'll find at NYCC 2018
This year's convention has added a new fandom to the mix: WWE, bringing superstars Finn Balor, Bayley and Sasha Banks for photo ops and autographs on Thursday. Though NYCC has hosted events with Broadway musicals in the past, the cast of Harry Potter and the Cursed Child should make for an exciting panel.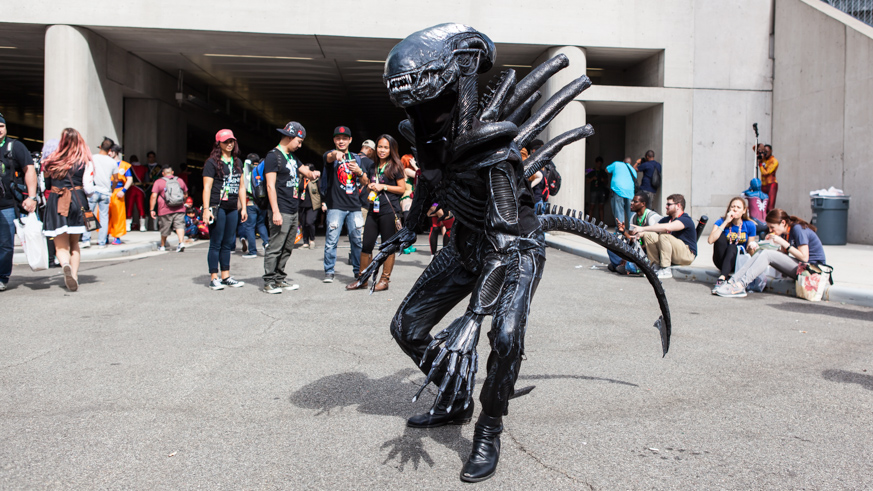 What's new at NYCC 2018: Focus on security
"People are super interested in our security plans, always," says Armstrong. "We take that incredibly seriously and we make a really massive investment in security." Fans must read a cosplay anti-harassment policy when they buy their tickets, and posters throughout the convention remind con-goers that cosplay is not consent.
If fans still see a problem or just don't feel comfortable, even if they're not directly involved with the situation, they can use the mobile app to report harassment and an NYCC 2018 staff member should be on site within a couple of minutes to help.
What's new at NYCC 2018: What's coming up next at NYCC?
Superheroes may still rule, but there's plenty of new trends within pop culture that New York Comic Con keeps an eye on. Could a concert series, maybe featuring J-pop or Korean boy and girl bands be next? "Music is not our core competency, but we're doing whatever we can to jump in there," says Armstrong.
Among this year's events is a concert at the Hard Rock Cafe with Coheed and Cambria (the lead singer is a comic creator, too) and Gerard Way from My Chemical Romance is also making an appearance. "While we might not have concerts, there's certainly a musical component, but it's something we'll dip our toe into a bit more in the next couple of years."