It's a tale as old as time. You find out cooties aren't real, you develop a crush that seems to — well — crush you and then, accordingly, put pen to paper and profess your undying love. Netflix's To All The Boys I've Loved Before showed us exactly what happens when these private fantasies are leaked to the very people they involve. But, what about a To All The Boys I've Loved Before sequel?
There are two more books succeeding author Jenny Han's original novel on which the Netflix film is based: P.S. I Still Love You, followed by Always and Forever, Lara Jean. So, there's room for sophomore and junior installments of the feel-good film.
Also, if you stayed plugged in past the credits, you saw a promising bonus clip of John Ambrose McClaren from model UN, another one of the five boys who received love letters, knocking on the Covey's door. This left us with a partial cliffhanger: even though Lara Jean (Lana Condor) sorted things out with Josh (Israel Broussard) and fake-turned-actual love interest Peter (Noah Centineo), will John's appearance complicate things?
Upon its release, the movie got rave reviews. It received a 95 percent on Rotten Tomatoes (and a 93 percent audience score).
"The film is precisely what it should be: pleasing and clever, comforting and fun and romantic," NPR's Linda Holmes wrote.
"…it's the energetic, game cast and smart writing that makes To All the Boys I've Loved Before one of the best romantic comedies in years, and the strongest outing in the genre released by Netflix thus far," Bust's Deborah Krieger stated.
Though some may find the movie predictable, its humor and relatable storyline — that tackles love, loss, family and finding yourself — resonates with viewers worldwide. As it turns out, teenage problems really do transcend adulthood.
Fans are practically begging for a To All The Boys I've Loved Before sequel:
TO ALL THE BOYS I'VE LOVED BEFORE WAS SO GOOD I NEED A SEQUEL AND I'M HDKSDHSJSJ pic.twitter.com/PSXzHU1XBv

— laura ?| GO WATCH TO ALL THE BOYS ON NETFLIX (@bbliophile) August 17, 2018
IF TO ALL THE BOYS I'VE LOVED BEFORE DOESN'T GET A SEQUEL I'M SUING. I DON'T KNOW WHO I'LL SUE BUT I WILL SUE.#ToAlltheBoysIveLovedBefore pic.twitter.com/gM2hL9vlQ6

— eleanor | tatbilb spoilers (@tomhollandx) August 17, 2018
Here's what the cast and crew is saying.
To All The Boys I've Loved Before sequel: Cast input
Condor told Teen Vogue that she'd "love" to do another movie or two.
"I haven't heard of anything official, but I've heard some very positive things," she said. "I think it all comes down to if people watch the movie and if they're vocal about it in a positive way."
"I would love to do a second and a third one," Condor continued. "And I know when we were shooting it — Noah, Israel, Janel, everyone — we all talked about wanting to start the second one immediately after. So, we're definitely on board."
She posted the following on Instagram:
Centineo posted the same photo with the caption: "Hot tub makeout scenes tho," adding, "Who wants a sequel?"
To All The Boys I've Loved Before sequel: Author input
Han revealed that she wants to see a To All The Boys I've Loved Before sequel, specifically because of John from model UN.
"There's so many things in the second book that I would love to see in a sequel," she told IndieWire of P.S. I Still Love You. "The whole reason why I wrote a second book was for the character of John Ambrose McClaren, who is a fan favorite, and he's a favorite of mine too."
Han said she also wants a sequel because of a different character named Stormy.
According to IndieWire, Stormy is a "nursing home resident who has led a rich and exciting life, and teaches Lara Jean a thing or two about seizing the day, especially when it comes to romance."
To All The Boys I've Loved Before sequel: Director input
In a recent interview with Metro leading up to the movie's August 17 release, director Susan Johnson said she'd "definitely be interested" in doing a To All The Boys I've Loved Before sequel.
"I am a huge fan of the whole thing," she said. "Really I am a huge fan of the cast for these roles."
However, Johnson said that if Netflix greenlights the follow-up movies, they'll have to work fast — she doesn't want the cast members to age too much between production dates. 
"We thought about it while we were casting the movie," Johnson said. "And we knew we would only get a few more years of teenage years out of these guys anyway."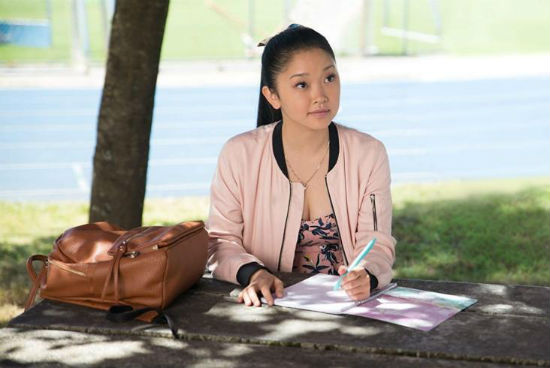 Netflix has not yet announced plans for a To All The Boys I've Loved Before sequel, but is reportedly seeing how well this first go-around does (we've contacted Netflix for more info). 
"We're all attached contractually if we want to do the movie again," Johnson told Entertainment Tonight. "Netflix said that their general timeframe is 28 days; they watch how well the movie does over the period of a month and once that's over, they can make a decision about a sequel. I love the fans being vocal about it, the more, the better."
So, if you're a true fan, don't be afraid to express your need for a sequel. In fact, pen your own love letters about the film adaptation or Han's trilogy. Do Lara Jean proud and let it all out.