Haven't you heard? Not only did Vanessa Trump file for divorce from Donald Trump, Jr., but she did it because he was reportedly cheap AF. Multiple sources confirmed to Page Six that Vanessa's homelife is devoid of glam — and that Don Jr. "treats her like a second-class citizen." Rude. And don't even get us started on him sliding in that lady's DMs. Boy, bye.
But Don Jr. and Vanessa aren't the only couple that's quit. Here are the celebrity breakups of 2018 so far. Fare thee well, love and happiness. Hello, future pre-nups!
Donald Trump Jr. and Vanessa Trump
After 12 years of marriage and five children, Vanessa Trump filed for divorce from her husband, Donald Trump, Jr. In a statement, the couple told Page Six they "will always have tremendous respect for each other." Vanessa's way of showing said tremendous respect? By hiring a criminal defense lawyer.
Claire Foy and Stephen Campbell Moore
The Crown star and her actor beau confirmed they were going their separate ways after four years of marriage in February. "We can confirm we have separated and have been for some time," they wrote in a statement to Us Weekly. "We do, however, continue as great friends with the utmost respect for one another." The pair shares a two-year-old daughter.
Anne Heche and James Tupper
After more than ten years together, Heche and Tupper decided to call it quits in January. They share a son, Atlas.
Anderson Cooper and Benjamin Maisani
The silver fox is back on the market, kind of: Cooper and Maisani split after nine years together, but made sure to play it cool for their official statement. "Benjamin and I separated as boyfriends some time ago. We are still family to each other, and love each other very much. We remain the best of friends, and will continue to share much of our lives together." Mmhm.
Tisha Campbell and Duane Martin
The Martin star and her husband split after — wait for it — 21 whole years of marriage. In February, the actress took to Twitter to make the announcement, writing "After 27 years of being together and 2 amazing children, it pains me to announce that I've filed for divorce. It's an emotional time and I graciously ask for privacy for me, our children and the rest of our family." OK!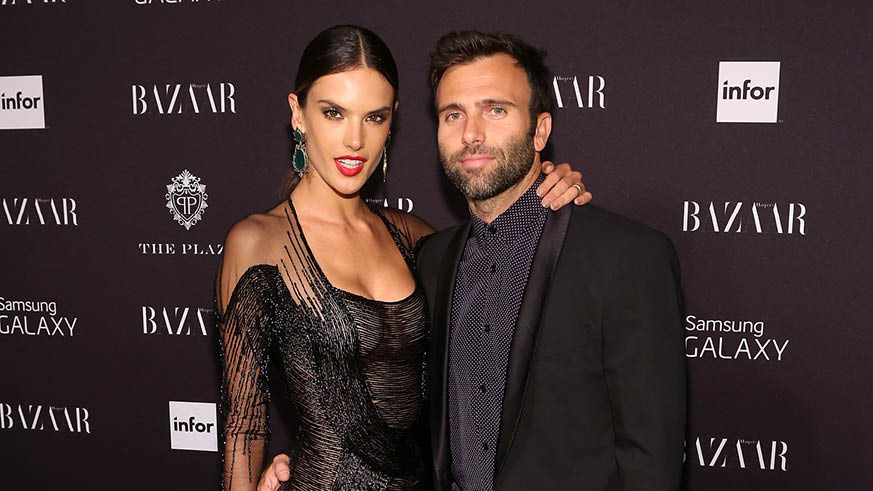 Alessandra Ambrosio and Jamie Mazur
After being engaged for ten years, the model and her businessman beau decided to just cancel the whole thing. They share two children: Anja, 9, and Noah, 5.
Monica Potter and Daniel Christopher Allison
The Parenthood alum and her orthopedic surgeon husband pulled the plug on their romance after 13 years of marriage. They have a 12-year-old daughter, Molly.
Lena Dunham and Jack Antonoff
Your problematic fave and her boyfriend of five years announced earlier this year that they had "amicably" split. We can think of very many reasons why things didn't work out between the two of them.
Julie Bowen and Scott Phillips
The Modern Family star and her husband, a real estate investor, separated after 13 year of marriage earlier this year. They share three sons together: Oliver, John and Gustav. Poor Gustav.
Jennifer Aniston and Justin Theroux
In the end, Justin was just too edgy for Jennifer: The A-list celebrity couple announced their "mutual and lovingly made" decision to split. They were engaged in August 2012 and married in August 2015.
Rebecca Gayheart and Eric Dane
Gayheart filed for divorce from the artist formerly known as McSteamy in February after 14 years together, citing irreconcilable differences. They share two daughters, Billie and Georgia.
Nas and Nicki Minaj
Sometime after Nicki Minaj told Ellen about her and Nas' celibate sleepovers, these two called it quits: After seven months together, a source says the two just "fizzled out."
Alicia Silverstone and Christopher Jarecki
The Clueless star and her husband called it done after 20 whole years together. In a statement to E!, Silverstone's publicist wrote, "They still deeply love and respect each other and remain very close friends but have mutually decided to separate after being together for 20 years. They have a son together who they will continue to coparent."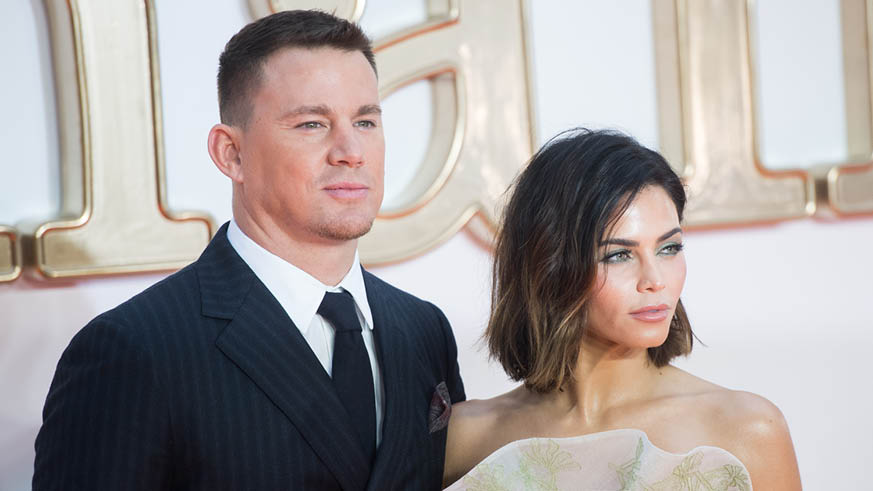 Channing Tatum and Jenna Dewan Tatum
The Tatums announced that they had "lovingly chosen to separate as a couple" in early April. The real culprit appears to be busy work schedules, which is boring. 
Ruby Rose and Jessica Origliasso
Rose took to social media to announce that she and her girlfriend of two years had parted ways. "We still love each other very much and I will always support her and be her biggest advocate," she wrote on Twitter. 
Dominic Cooper and Ruth Negga
Another celebrity breakup? Yep! The low-key couple and Preacher co-stars had an amicable split of their own in April after eight years together. A source close to the former couple says "the romance ran its course and the two are moving on."